Weeks before every festival, thousands of attendees sit anxiously awaiting the arrival of the day to day schedule of events. To some people it may not be that big of a deal, to others it is extremely important. Scheduling conflicts are one of the worst stresses heading into a festival (because lets be honest, once you're there, everything is gucci). Some people might have to choose between two of their favorite artists and that is never an easy decision. When it comes to a fest as large as
Bonnaroo
, there is bound to be some overlaps. The lineup is huge and the venue is rather large as well so it could be virtually impossible to catch two sets happening close in time. Although this is indeed unavoidable, we're here to hopefully make it a little bit easier on you by highlighting a few of the tough ones and telling you where we will be!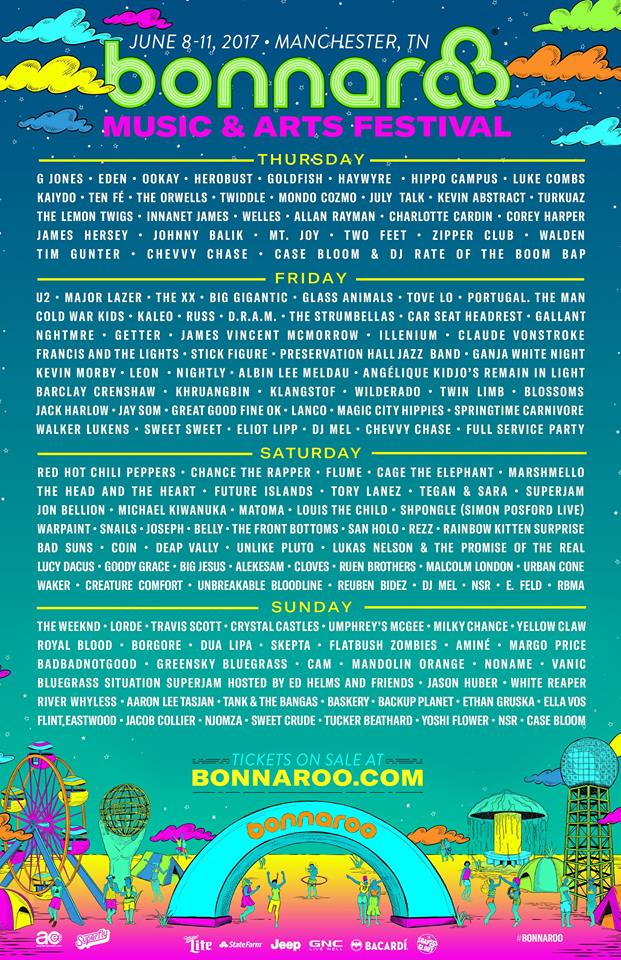 *GET YOUR TICKETS NOW*
The first day, Thursday, is usually going to go off with very few hard decisions because there isn't too much happening. You'll have plenty of time to explore and also catch some dope sets. You'll find us posted up at The Other Stage basically all day/night with Haywyre, Herobust, G Jones & Ookay in that order. The first real conflict for us comes on Friday night at 1 in the morning when you have Russ & Major Lazer playing at That Tent and Which Stage, respectively. This one is going to come down to preference and how you're feeling after a long day in that Manchester sun. If you're looking to chill and just vibe then Russ is your guy but if you have that energy, obviously you'd probably have a better time with Diplo, Jillionaire & Walshy! Next up on the chopping block is Snails & Flume, oddly enough, at the same time but on Saturday night. Having seen both of them recently, I'm going to have to go unpopular here and say that Snails is the move. Don't get me wrong Flume was, is and always will be something special but Snails has been showing out lately and I already know he's coming proper for Bonnaroo. Lastly on our list of major schedule decisions comes Yellow Claw & Travis Scott! The last day is crucial because after this it's back to the dreaded real world, work and responsibilities. Our decision for this one really has nothing to do with the two artists at hand. The Weeknd comes on after Travis Scott on Which Stage so you're going to want to avoid the last minute trek across the small village that Bonnaroo is and unfortunately miss Yellow Claw. You can download the official Bonnaroo 2017 app to your cellular to create your own personal schedule or view it here!
If you've never experienced The Farm, then I'm sure you've at least heard about how crazy hot it is. I've personally heard a handful of stories of people passing out and we want to, by all means, make sure that doesn't happen to you. A couple of obvious things you'll want to have are a Camelbak & a canopy. Hydration is key regardless of the weather so in a situation where it's going to get upwards around 90 degrees it becomes vital! A canopy serves many purposes but mainly it's going to keep you out of the sun when you're just kicking it at the camp. The sun is cool and all but after 12 hours you better believe it's going to take its toll on your body. A few things you might forget and definitely should not: bandannas, bananas and your walking legs! Not only will the sun take its toll on you but it's also going to make everything around you really, really dry. Obviously this is not a necessity but if you don't want dust all in your grill then something to cover your face is recommended. Bananas are the elixir of all problems when you're struggling at a festy. I mean lets be real; they give you energy, fill you up and rid of any cramps from walking all over the earth. They are also extremely cheap so you might as well grab yourself a few and thank me later. Lastly, your walking legs! Prepare for lots of walking; that's basically any fest, right? Correct but if you think you've put in miles at other festivals and haven't been to Roo, you're in for a treat!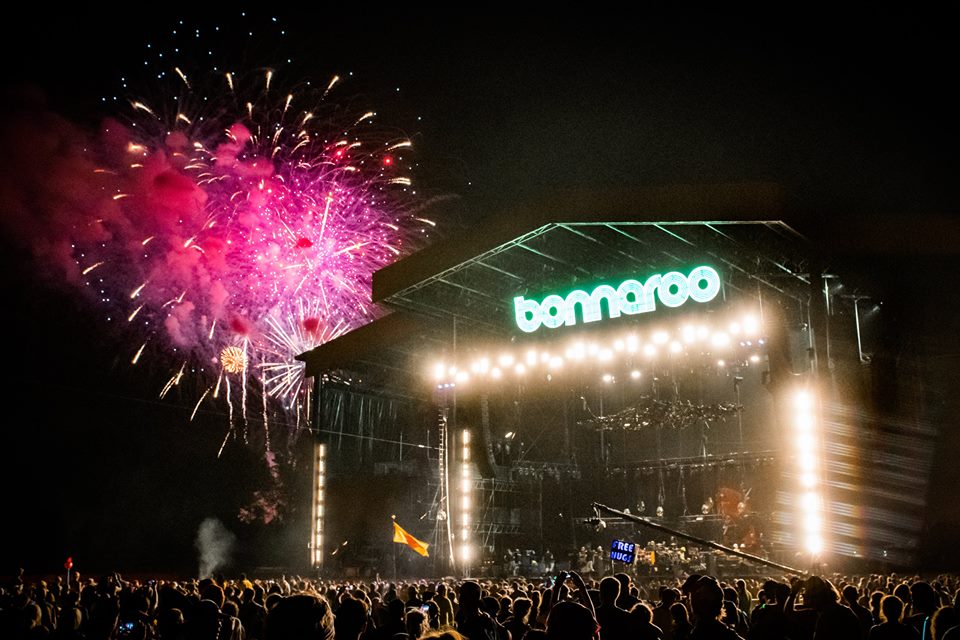 ONE MONTH BONNAROOVIANS, stay on the look out for any updates in the coming weeks here and on the official Bonnaroo social media pages.
Bonnaroo Music & Arts Festival FacebookTwitter/Website
Comments
comments