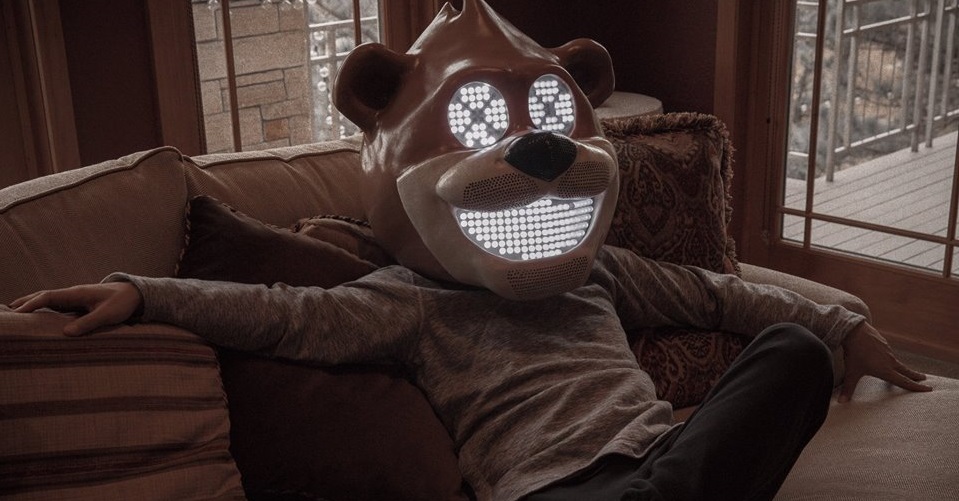 Since our inception, we have covered many producers who've worked their way from bedroom producer into electronic superstars selling out venues across the world so we can tell you first hand that it does not just happen overnight. One of a prime example of this is our furry friend, Bear Grillz.
This bass beast emerged onto the scene just about three years ago and has developed into a household name in the world of dubstep. He is currently watching his dream come full circle as his current Void Tour is making round across the country and tomorrow night he will be returning to New York City's historic venue Webster Hall where he is heading the main floor for the very first time. We recently caught up with him to discuss his current
Bear Grillz (The Void) at Webster Hall | Tickets |
TSS: Started from the bottom and now you're here, how does it feel to see your vision come full circle hitting the road with the Void Stage?
Bear Grillz: When I was a young cub, I always dreamt of leaving the forest and having my own stage. Maybe now everyone will believe I'm a real bear who can DJ….
TSS: For all those who have yet to witness the void stage live, how would you describe it?
Bear Grillz: It's an immense audio / visual experience meant for the human eye. I feel like if all my homies back at the pond saw this, especially the Fr0gman, they would lose shit
TSS: They say New York City has one of the wildest bass communities in the scene, how excited are you to be returning to the Big Apple Friday night?
Bear Grillz: Did someone say bass? I love me some good ole' bass spread out on an open flame. Quite tasty if you haven't had it.
TSS: You're quite familiar with Webster Hall playing a couple of shows in their iconic Bassment, how does it feel knowing you're headlining the main floor this weekend?
Bear Grillz: Honestly, it means more money now I can afford to put that fucking duck through music school and have a little left over for a nice pot of some honey, you know what I'm saying???
TSS: How important is a place like the Bassment to the bass scene as a whole?
Bear Grillz: You guys are making me hungry with all this talk about BASS……..
TSS: Your current tour runs until next month, but what else can expect from Bear Grillz in 2017?
Bear Grillz: My manager says I need to make an album because that will make me legit. So yeah, I'll be making an album and doing some tours around the world.
Side note: (from RJ not as the character as the Bear) – Webster hall has meant so much to me in my evolution as an artist. I will be so emotional when i take the main stage on Friday. I just want to thank everyone involved for being a part of my transition. NYC is always one of my favorite places in the world. I miss living in Brooklyn. See you guys soon <3 "Follow" Bear Grillz : | Facebook | Twitter | Soundcloud |
Comments
comments