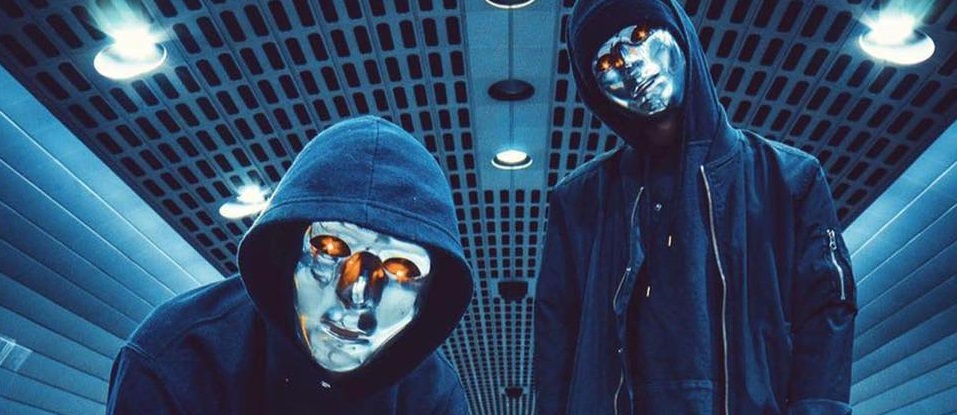 Back in September, our friends ATLiens paid a visit to Webster Hall's iconic Bassment and this weekend they will be returning to New York City, this time throwing down in the main room but a lot has changed since their last visit. We caught up with the bass masterminds to get the scoop on what to expect from these two in 2017.
Snavs, ATLiens, Dapp at Webster Hall | Tickets |
TSS: The question everyone wants to know, what was it like collaborating with Bassnectar for "Interlock" your recent OWSLA release?
ATLiens: It was a super fun track to work on. Lorin is a great guy, easy to work with. We became friends a while back after we dropped Chief, and always spoke of working together. Never expected it to work out the way it did. But super pleased and would work with him again anytime!
TSS: Any other names you hope to work with in the near future?
ATLiens: That's a tough one to answer haha. Don't think we could give you any specific names. We work off of vibes mainly. So there's no telling what will come in the future! We're definitely always open for anything, and already got some pretty sweet collabs in the works right now. Thats top secret though ;)
TSS:Wasn't too long ago that you guys threw down in Webster's iconic bassment, how does it feel to return playing the main floor?
ATLiens: Webster hall is a pretty legendary venue so it's in honor to play main stage. We couldn't be any more excited. Should be a great show
TSS: How would you describe your sets to someone who hasn't seen you two live before?
ATLiens: All we can say is, better bring a neck brace ;)
TSS: What do the ATLiens have in store for the rest of 2017?
ATLiens: Lots of shows, a few tours to be announced soon, lots of new music in store, including an EP this summer. Oh and merch ! t shirts , hoodies, hats, and alot more coming soon!
"Follow" ATLiens: | Facebook | Twitter | Soundcloud |
Comments
comments