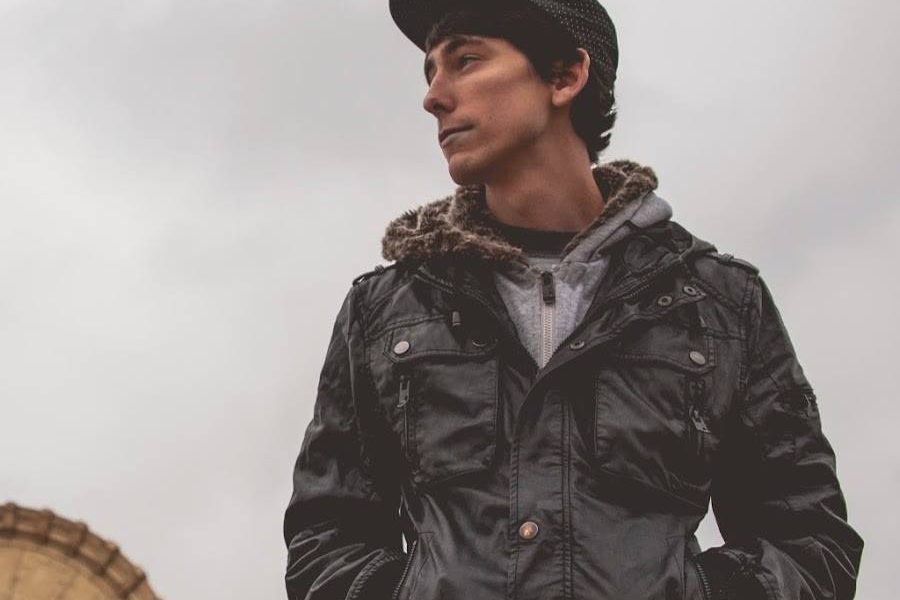 Over the past year Dave Nothaker, otherwise known as Notaker, has been steadily capturing the hearts and minds of fans of the true progressive house sound. With uplifting melodies and drawn-out hooks, he has catapulted his name into the scene. With music similar to that of Eric Prydz and Deadmau5, it is no wonder why he has gotten such praise with just a minimal amount of releases. But, with releases on Monstercat, Armada, and Mau5trap, he demonstrates that quality comes before quantity. We were recently able to get the chance to talk with Notaker and pick his brain a little bit about his past, his latest release "Abyss," and what his future plans are.
TSS: How did you get into producing music?
Notaker: I was at my car dealership getting my oil changed when a guy who worked there invited me to an electronic music event he helped run security for. I went never knowing anything about what an event like this could be and got my mind blown! Afterwards one of my friends who went to the show invited me back to his place and we listened to some of the music he made. He encouraged me to download a program and write music too, so I did, and that's how it happened.
TSS:Your music uses a more rigid and formal structure than many other electronic producers use. Is there something that influenced you to go in this direction?
Notaker: I'm going to have to say not really, it's mostly random when I'm writing a song. I don't go into writing a song with too much of a plan, it's usually just about what I'm in the mood to work on at that moment.
TSS: Are there any factors outside of music that influences your productions?
Notaker: I'd say just about everything really influences my music. My mood, the weather, the physical location that I'm writing music from, anything really.
TSS: Your music also typically tells a story or takes the listener to somewhere specific. Is this the goal with all of your productions or is there kind of a one-off series sort of thing you are going for at the moment?
Notaker: It all depends, like I mentioned before, I really don't have too much of a plan when I'm writing music, I try to let the music write itself really. Sometimes I can write a synth line which then in turn inspires another part of the song, and then that part inspires another part, and it perpetually creates itself kind of. If the song leads me in the direction of a story or a specific mood then that's what I'll typically go for.
TSS: What is the message you are trying to convey through your music?
Notaker: I don't think there's much of a message in all cases but more so an experience. I want the listener to experience the emotions I'm feeling when I'm writing the music.
TSS: How do you want people to feel when listening to your music?
Notaker: Whatever emotions I'm trying to convey in my song particularly is how I want them to feel. I want them to get lost in the world of my music.
TSS: Take us through the process of making your latest original "Abyss."
Notaker: Abyss started out with me writing the bass line warble. I felt like it had a real deep vibe to it and made me think, what if I themed the whole track around this deep underwater kind of vibe and see how that works out. After that I started playing with low end plucks and arps and it started coming together quite nicely. My favorite elements of the song are the wave sound effects and the breath sounds effects. I think this really brings the listener into the world of the song well.
TSS: You have released music on Monstercat, Armada, and now Mau5trap. Is there a label you are still really hoping to be able to work with?
Notaker: Yes there are a few I've always had my eye on. I'm pretty superstitious about this sort of stuff so I won't say which ones but I think based on my sound and like activity on soundcloud you could figure out which labels those are though ;)
TSS: You currently have not collaborated with anyone on any of your work. Is that deliberate or are there people out there you are wanting to collab with but just not have gotten the chance?
Notaker: I actually do have collaborations finished but they haven't been released just yet. Collaboration is a tricky thing; artists have many different reasons for working with one-another. It's hard to sometimes align your reasons why you'd like to collaborate along with musical style and preference. So in short it's just difficult to find people to work with sometimes.
TSS: What do you have in store for Notaker over the next year?
Notaker: I'm very close to finishing up an EP of mine soon. Hoping to get to share that with everyone as soon as everything is ready for it!
TSS: What is your end goal for Notaker?
Notaker: That's a tough question! Ultimately I think the end goal will always be to write extraordinary music and give people amazing experiences. As long as I can keep accomplishing that I think I'll be happy doing what I'm doing for a long time.
TSS: Is there anything else you would like to add?
Notaker: I'd like to say thanks to everyone out there who's supported me so far, from my oldest fans to my newest I'm happy to have you along for the ride!
"Follow" Notaker: | Facebook | Twitter | Soundcloud |
Comments
comments