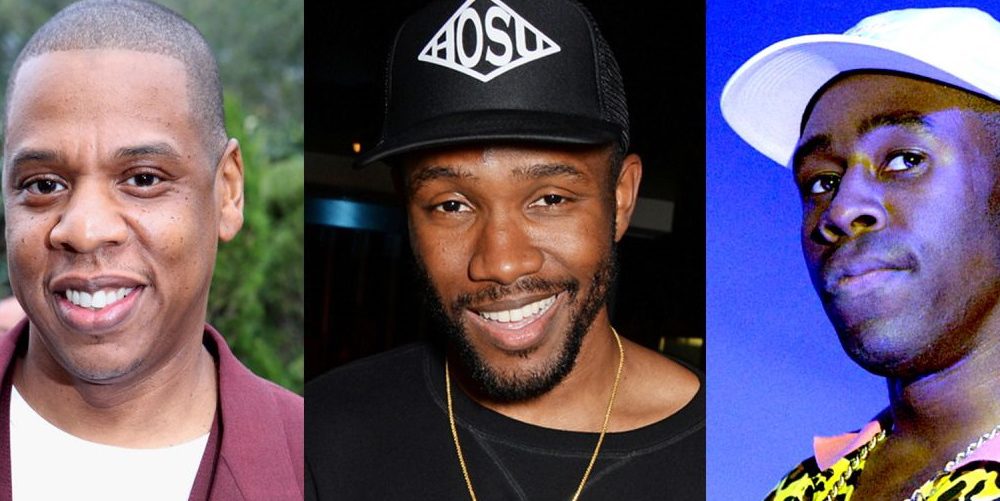 Just a month ago Frank Ocean blessed us all with his single "Chanel" featuring A$AP Rocky, and now he's back at it again with "Biking".  He's called on Jay-Z, and fellow Odd Future rapper Tyler, The Creator to each bring their own thoughts on biking to a classically mellow, piano-rich Frank Ocean beat.
Jay starts off the track with "Life goes in cycles/What goes around comes around" in reference to the up and down nature of life. Frank continues the metaphor with the line "I'm bikin' up hill/ And it's hurting my quads (obstacles)/ I'm bikin' downhill/ And it sound like a fishin' rod". Tyler, The Creator finishes things off in the fourth verse with a reference to one of his own songs, "Slater", which is also a collab with Frank Ocean and also about bikes. This single has a smooth R&B feel to it, and the combination of these three is outstanding.
Two singles in two months? Looks like we might be in store for another Frank Ocean album in the near future.
Frank Ocean – Biking feat. Jay-Z Tyle The Creator |
Comments
comments