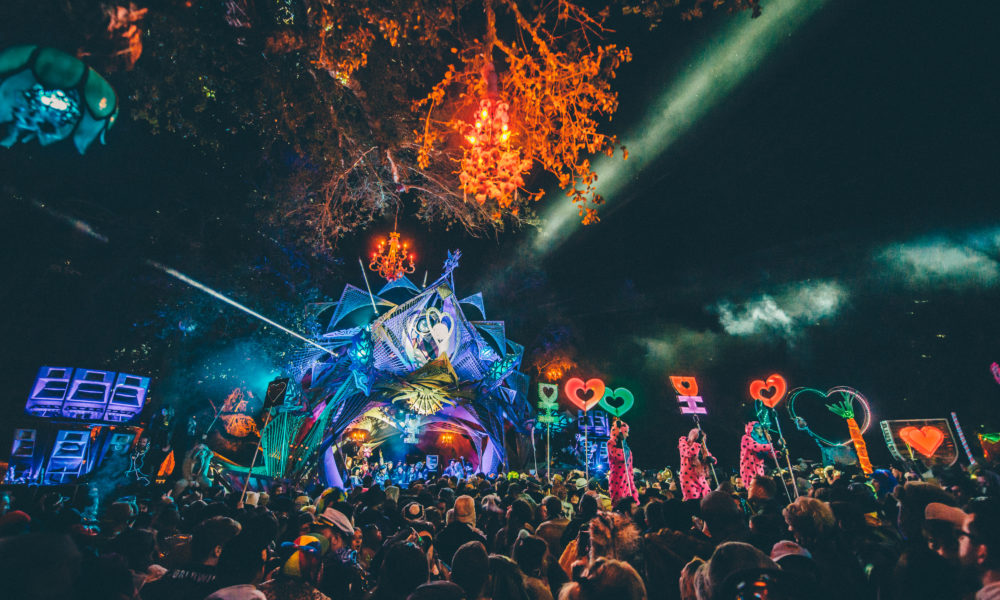 What started as a renegade events for a close group of friends has grown into something truly magical. In it's fifth and largest year yet, Desert Hearts proved their event is one of the finest emerging festivals on west. What I found most sacred in the midst of the glitter, dusty and champagne — was the true sense of unity, mostly in part to there only being one stage and a crowd of about 5,000.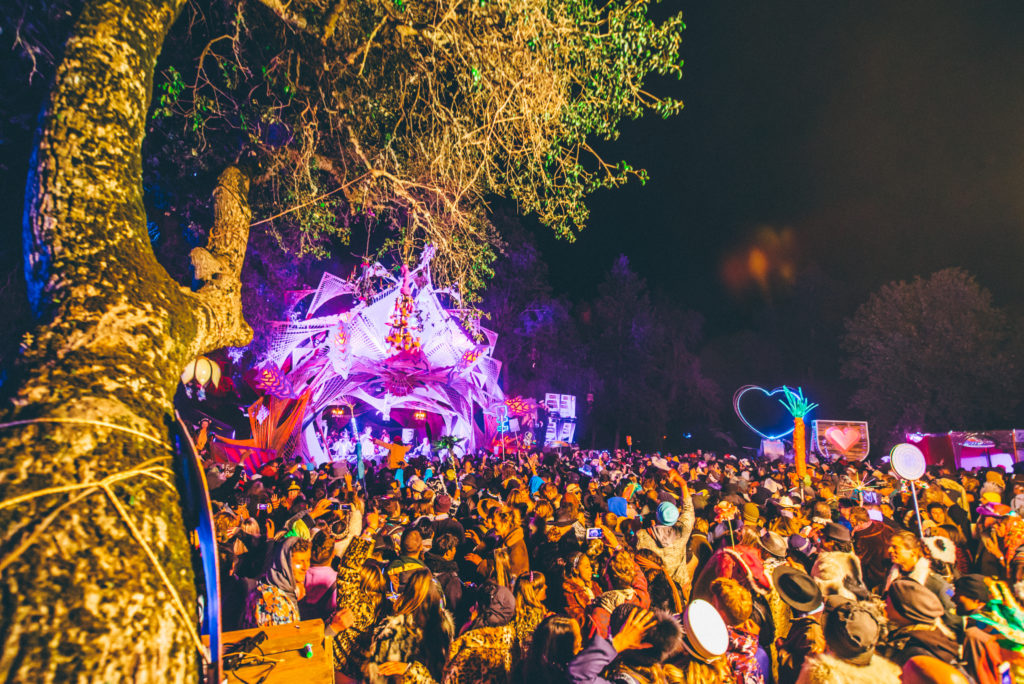 Photo by Get Tiny
Instead of referring to this stage as "The Mainstage" or even "The Stage," the Desert Hearts crowd refers affectionately to their stage as "The Dance Floor." How frickin cute is that. What's best about the dance floor? Well, it's never empty. The music never stops, and the crowd never really thins. With sets running straight from gates open to gate close, even if you lost all your friends, just woke up from a nap at 4:30am or want to party in your prime at 11:00pm, the dance floor is packed with literal happy campers who will make you feel right at home. It was pretty incredible to realize what a difference attending a festival with one stage only does to your experience. Brings you closer to everyone there, as your family grooves with others all night and day.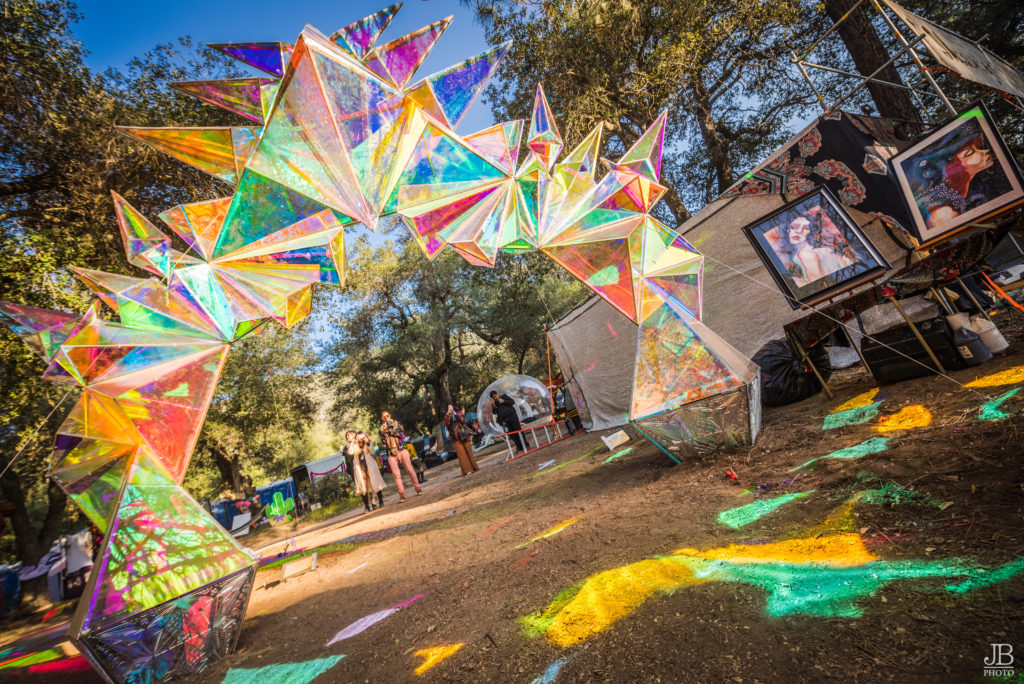 Photo by Jess Bernstein Photography
It's really one of those experiences that is hard to encapsulate in words that look so unauthentic on paper (or in this case on my MacBook screen). The attendees embraced freedom of expression to the fullest via clothing, fun totems, themed camps and uninhibited behavior. Neglecting all preexisting insecurities is a must at Desert Hearts, and it's one of the factors that contributes to the true magical of the event.
Aside from the technicolor outfits and true sense of comfort, the music stays at the core of importance of the festival. A scene that receives so much criticism and negativity, really thrives at Desert Hearts and could convert any dance music skeptic into a believer. The music was the undeniably uniting factor, as the dance floor constantly exuded love and passion. With top notch house and techno curators, you didn't have to be familiar with the act playing to know to expect the best. I can only pray that these sets are released, because you might need to hear it to believe it. I don't even want to name my favorites because an enjoyable "favorite" set was always followed by an equally enjoyable one, leaving attendees constantly smiling and reveling in the magic of perfect music.
The Desert Hearts crew summed it up very well themselves, read their closing statement below and tell me you aren't dying to go to Desert Hearts 2018.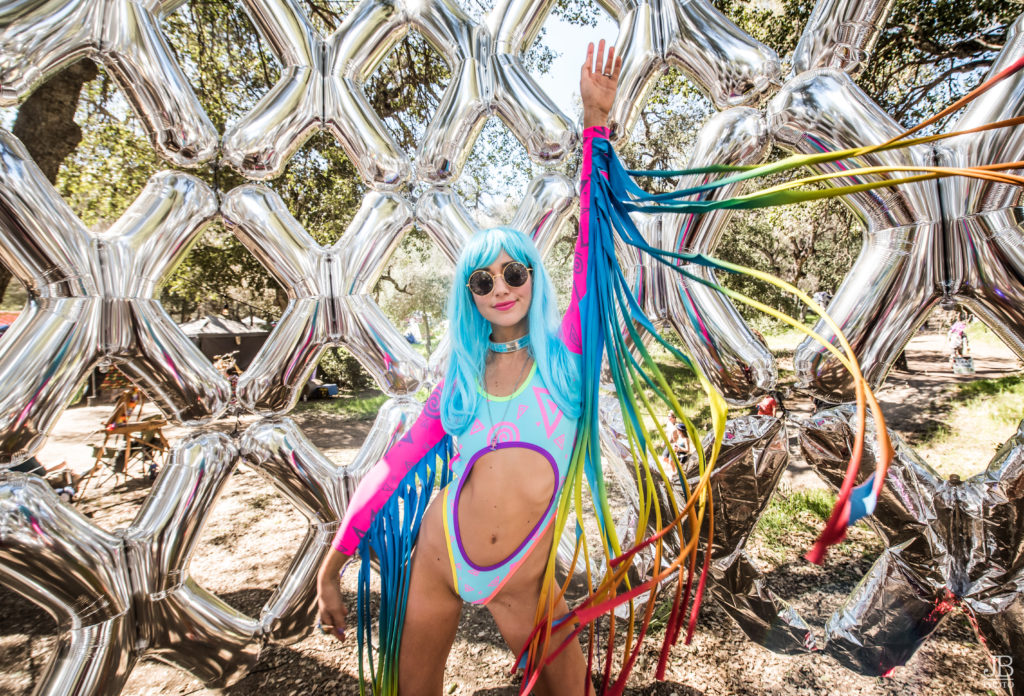 Photo by Jess Bernstein Photography
"One of the hardest parts of throwing our Desert Hearts Festival is articulating what our community just experienced the past weekend. There are never words to do it justice. Every year we become part of a collective consciousness that's higher than anything we've ever known. Every year we leave the festival thinking how can it possibly get any better? And every year our expectations are shattered by the seemingly impossible vibe overflowing with love and positive energy. This was our best festival yet.
As Desert Hearts enters it's 5th year, we're beaming with pride in what our tiny renegade party has become. There are so many different crews involved that have grown with us over the years, each one a different family with it's own culture and purpose. But it's only when we come together with the highest intention of creating as much love and positive energy as possible that the Desert Hearts Family truly shines. From the most involved community members to the one day in-and-outers, we can't thank you enough for your contribution to this movement.
We've said it before and we'll say it again. Take all of the love and the learning that you experienced at Desert Hearts and share it with you wherever you go. There's something going on here that's bigger than we could ever imagine. Desert Hearts is in every single one of us and love is the only way we can change the world.
House, Techno, & Love… We Are All Desert Hearts."
Comments
comments