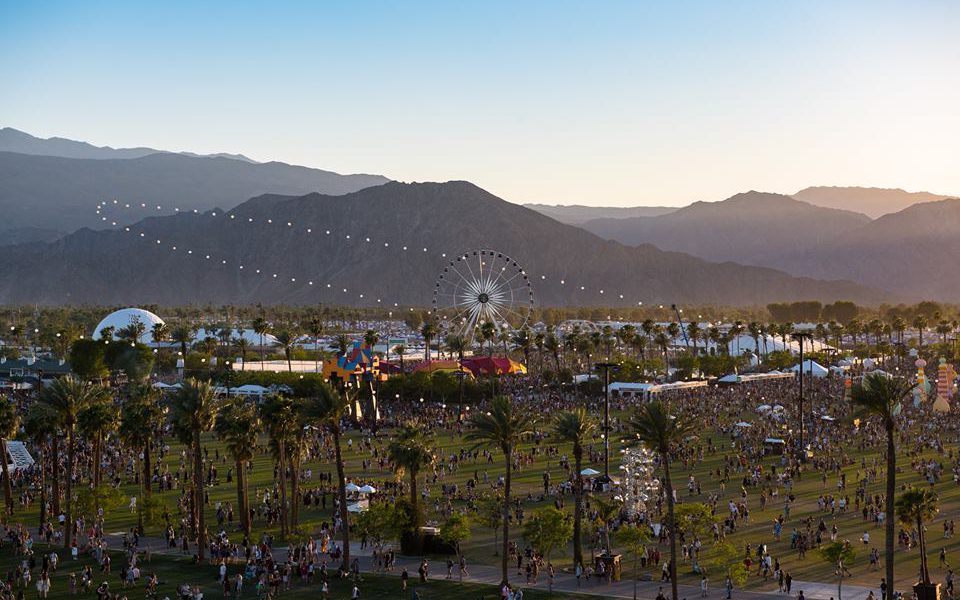 This past weekend Coachella Valley and Music Arts Festival reminded us what it is to live, breathe, and dream music. The annual event hosted at the Polo Fields in Indio embodied every facet of the industry, providing a long weekend filled with music of all genres, sculptures of all sizes, fashion from all over, and food from all cultures.
THE SIGH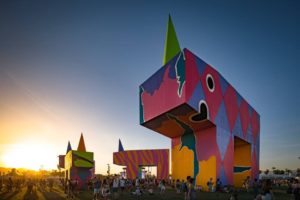 TS
Coachella is notorious for its eclectic art, eccentric statement pieces, and of course production. While they have had larger than life tables and chairs, a moon man the year prior, and a blooming caterpillar to a butterfly before, this year felt like a walk into a Dr. Seuss book. On one section of the field lay what can only be described as a colony of psychedelic plankton covered in hues of pastel pink, blue, green, and yellow. At night, the colorful creatures came to life with bright lights and a new perspective.On another corner of the field, were four massive unicorns- or at least that's open for interpretation. The gargantuan sculptures stood buildings high and stood in square formation. While they didn't keep me in awe, they did remind me of Dillon Francis' pinata Gerald as well as keep as a great meeting spot. TIP: If you're looking for a place to chill and be transported through a virtual reality of other dimensions, take a peak at HP's Antartic Dome. The air conditioned room keeps you cool while you enjoy a 15 minute show.
Each year Coachella provides several stages with exceptional production layouts. This year I felt like Sahara outdid itself with its crazy triangular fixtures aligned with lazer beams and 3D-esque LED Panels stretching across the tent from front to back. Dillon Francis' set was certainly taken to the next level with the help of these bad boys.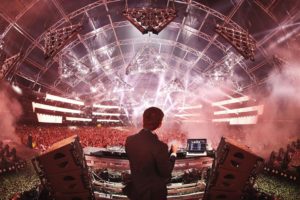 THE SOUNDS
While the line up may have had its disappointments (Beyonce 2018?,) overall it held strong with an array of artists from all different genres. My personal favorites included Lady Gaga, Schoolboy Q, Anna Lunoe, Autograf, Dillon Francis, Kendrick Lamar, and Gryffin. Each one brought their full heart and energy to the stage and was felt by everyone in attendance. It also didn't hurt that Lady Gaga unveiled her new single "The Cure," and Kendrick performed songs for the first time off his new album Damn. Lastly, it should also be noted that Porter Robinson and Madeon did one of their second to last Shelter shows together in full style. Did anyone know they each sang?
Since I didn't get to hit to every set on my list, here are a few that I wish I had seen. I personally he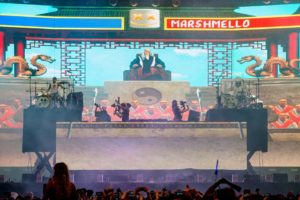 ard Marshmello absolutely smashed his set with an abundance of guests as well as Louis the Child with their double set appearance at Do Lab. Mac Miller brought all the feels with his kickin incredibly dope shit vibe and Future brought the crowd to a new level. For me it's until next time Bastille and wish I didn't have a time crunch Kiiara!
THE SURPRISES
Everyone holds Weekend One as the litmus test on whom to expect as surprises guests for Weekend Two. If this past weekend is any clue on what you're in store for, expect a whole lot of A$AP Rocky and Migos. While the two artists reigned supreme on multiple appearances, others also came through. Drake came out for Future, Lauryn Hill swooned audiences for DJ Snake, A$AP Ferg showed up for DJ Khaled and Marshmello, Travi$ Scott came out for Kendrick, Skrillex said hello with Anna Lunoe, G-Eazy stunted with Dillon Francis, Khalid found our location on Gryffin, Travis Barker drummed off with Marshmello and Pharell with Hans Zimmer. Of course, there were plenty more who came out, but with a stacked schedule and a line up filled with a buffet of options, it's just impossible to catch em' all.
Good luck to those attending this weekend. I can't wait to see what round two brings.
Comments
comments