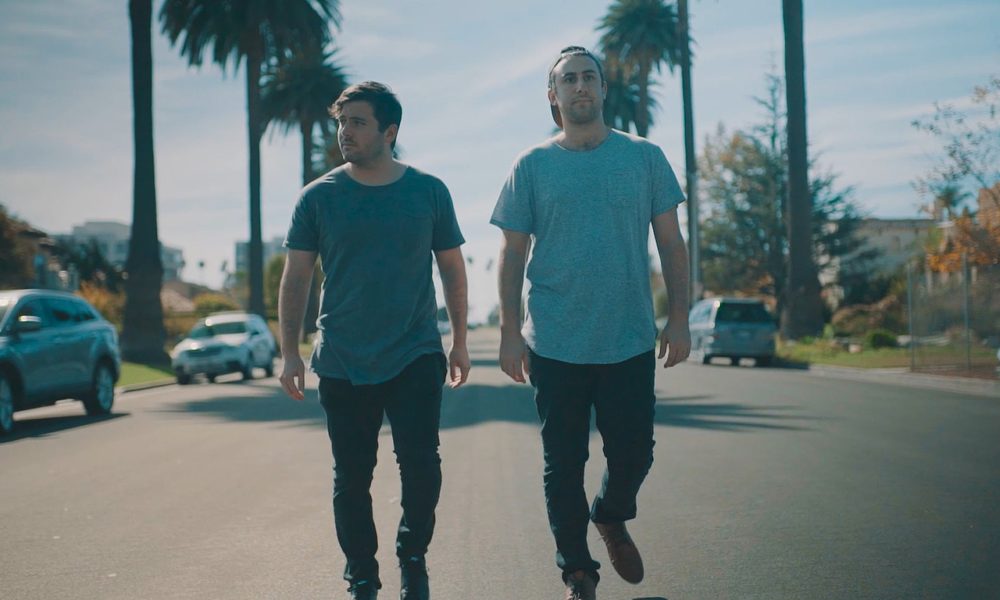 Hailing from the mecca of the music world, Los Angeles, Two Friends have delighted their eager fans with the release of their debut EP Out of Love. Having previously released "Pacific Coast Highway" and "Out of Love," with the release we get the third and final track "Mona Lisa Eyes."
"Mona Lisa Eyes" combines country, pop, and house. The soulful harmonica gives the song an incredibly unique sound as it is a rare instrument for electronic music producers to incorporate into their music. The country and pop sound will remind you of Avicii's "Wake Me Up" and has that mainstream appeal to it. It is certainly a radio-friendly song which will make you feel good and allow you to dance.
The duo said they got inspired to make the song "by the phenomenon that many people swear by – that the eyes of the Mona Lisa painting seem to be looking directly at you no matter what part of the room you are standing in, and wanted to put a twist on that to describe how certain people can make you feel." The lyrics to the song relay that feeling perfectly, even if you have not experienced the phenomenon yourself, everyone can still relate.
Overall, Two Friends uses an eclectic mix of instruments and emotion in the EP and are on pace to really breakthrough in the mainstream electronic world with their ever evolving sound. With major festival appearances forthcoming and this EP, Two Friends are going to be a staple of 2017 and a group we will be hearing much more often. You can grab the EP Out of Love now on Spinnin' Records' imprint label Source. So check these songs out now down below and get ready to see Two Friends in a city or festival near you on their upcoming tour.
Two Friends – Out Of Love EP | Download |
"Follow" Two Friends : | Facebook | Twitter | Soundcloud |
Comments
comments