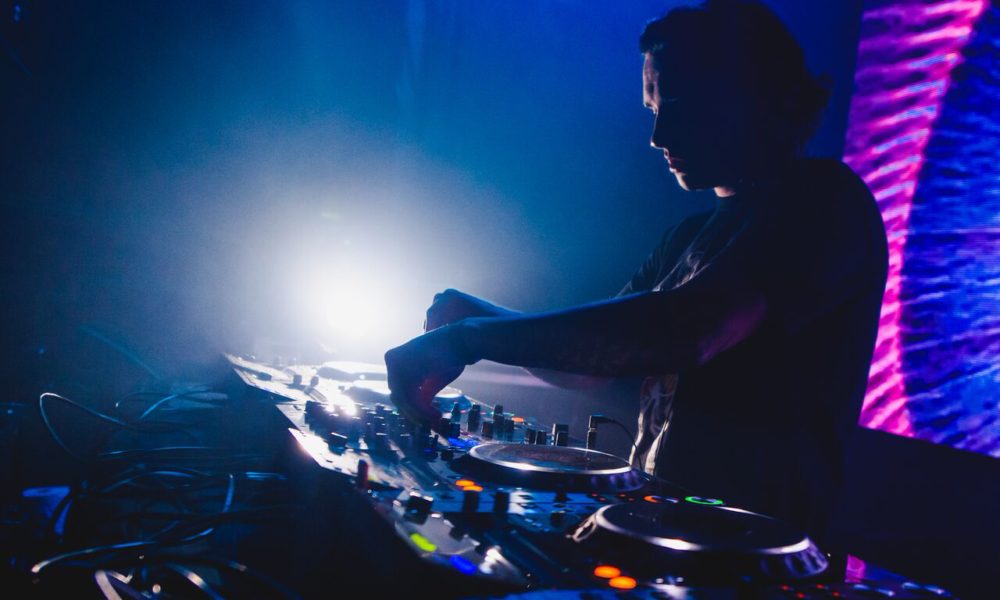 Liverpool's best-kept secret is no longer considered a secret and has set out to leave his mark on 2017. With releases on Protocol Recordings and SIZE dropping last Friday alone, Corey James is just getting started. This versatile budding talent has caught the attention of many and right as he prepares to make his rounds on the festival circuit, we had the chance to chat with Corey about his recent releases and what else he has planned for the future.
TSS: Hey Corey James, it's great to have you here for an exclusive interview at This Song Slaps! We've been following your career closely, please introduce yourself properly; where are you from? How long have you been a DJ/producer for? And when was your first musical experience growing up?
Corey James: Hey! Thanks for having me, I appreciate all the support. Well, I'm Corey James and I'm from the Wirral, Merseyside, United Kingdom. I have been a DJ/Producer for the last 5 years (I think haha time flies!) and my first musical experience is hard to say, because my dad is a bass player in a band so I have always been around music. When I was younger, I was much more into Hip Hop/Rap etc, I think the first concert I went to was 50 Cent haha.
On March the 10th, you returned to Nicky Romero's 'Protocol Recordings' imprint, to release 'Front 2 Back' in collaboration with Dutchman Regilio, tell us about the track, is it a club-track? A festival track? What's your personal favourite highlight of the track too?
Corey James: Yes! I always love releasing on Protocol, I think the track is a bit of both! The original idea I sent to Regilio, I was kind of bored of it. I originally wanted to make something festival-driven, but I explained to Regilio that with my new music I wanted to bring a more clubby sound but still be able to play at festivals, and when he sent it back it was a really cool mix of both. I really like the vocal, which I actually got off my good friends Rob & Jack (It was suppose to be for my track with WILL K – RIU, but we felt the RIU didn't suit a vocal, so I started a new idea using the vocal as the lead Idea).
TSS: How did you and Regilio first come into contact? Was it at a gig or online? Do you think social media is a great tool to connect with new DJ's for potential collabs etc? How beneficial do you find social media networking as a tool personally too?
Corey James: I remember he was speaking to WILL K on Facebook for a while and as I was in the studio a lot with WILL K and we kind of just started speaking after I overheard some of their music through convos etc. But we did meet a few times at ADE too, he's a great guy! Social Media is probably the most amazing way to communicate with fans/idols/friends, I love it and its very important, especially in the Music industry.
TSS: You're also released ANOTHER track on the 10th of March, entitled 'With You', which features Santez, via Steve Angello's 'Size Records'. It's well documented Steve Angello is a massive inspiration to you, so to release on his label, how does this make you feel? Career goal completed? What's it been like working with SIZE on the release too? Easy process?
Corey James: It's a dream come true! When I started making music it was because of Steve Angello, so to finally have a release on his label feels great. Of course it's a massive career goal, but hopefully it's just the first of many to come. It's been great working with SIZE on this release, super easy, organized and I love the new artwork, it couldn't have been any more perfect.
TSS: When you listen to both tracks, they are both contrasting in style, so, as a DJ/producer, do you think its important artists are diverse, or should they stick to their 'sound' in general? How long were you and Santez working on 'With You' in the studio for too?
Corey James: Yes! I'm always experimenting in the studio on new sounds etc! I think it's all about experiences as a musician or producer. For example, the Regilio collab I made just after ADE because I heard Axwell & Ingrosso's energy in their sets, and I wanted to make something high energy myself. For 'With You' I had just got back from holiday in Ibiza, I was actually there with my close friend Santez, and when we got back, we went straight into a studio session, just playing around with the Housey/Techno vibes we loved to hear in Ibiza, and that's how 'Wit You' was born haha. 'With You' was a bit magical if I'm honest, made it pretty much in one night. I said straight away in my head 'Steve Angello will like this' because I could picture him playing it on his Radio 1 residency early on. So I sent it to Steve the next day, and he replied saying he loved it. That was a good day haha!
TSS: It seems like you're always in the studio producing music, or in the gym haha! So, once you've had the Protocol and Size tracks released, where else are you planning to sign tracks to this year, how soon after can fans expect another dose of Corey James music after the double-whammy on the 10th of March?
Corey James: Yeah, I'm always making music, or thinking of the next sound I want to make. I have a nice few releases coming up this year, I took a nice little break from releasing over Christmas etc. but now I'm ready to hit it hard… So expect some nice releases! Pretty much every month I hope to have a release.
TSS: This year is also shaping up to be epic in terms of gigs too, you played Ministry Of Sound on the 10th of March (release day), scheduled for Summerburst Festival in Sweden, also Creamfields, which is your 'local' and shows in France, Bali and Cotai too! Do you find touring exhausting? Or do you enjoy the adventure? Also, do you have any 'regimes' to stop you from getting tired whilst touring too?
Corey James: I love playing shows, I get to see the world, but more importantly I get to meet all the amazing people who support my music. To be honest, I'm the worst person at sleeping, even when I'm home my sleeping pattern is terrible, so I'm kind of used to the whole no sleep thing. My favourite thing is getting back in the studio and using some of the inspiration from the show I just played. That's when the best music is made.
TSS: Finally, you've achieved a lot in such a short time of your career, releases on Armada, Size, Protocol, Sosumi etc, so, if you could collaborate with ANY artist on a new track, who would it be, and why? Also, what's the best piece of advice a fellow artist has given you too?
Corey James: To everybody else it feels like a short time, but for me it's felt like centuries haha! My dream collaboration would be Steve Angello, or Eric Prydz. I say Steve Angello, because he's been a huge inspiration for me, and I have followed him and his music for years now, and I love everything he does when it comes to visuals, creativity, versatility and persona. Also, Eric Prydz, because I'm a big fan of his music, creativeness and versatility. Both inspire me to make the music I do today. Hmm, the best advice I've received too, hmm, hard to say to be honest, because you hear the same things over and over off different artists. I think it's really important to listen to family and close friends, because they are the ones with your best interests at heart, even If they don't have a clear understanding of the industry or it's not what you want to hear, they are telling you to help improve you, from an outsiders point of view, which I think can be really important and helpful.
"Follow" Corey James : | Facebook | Twitter | Soundcloud |
Comments
comments