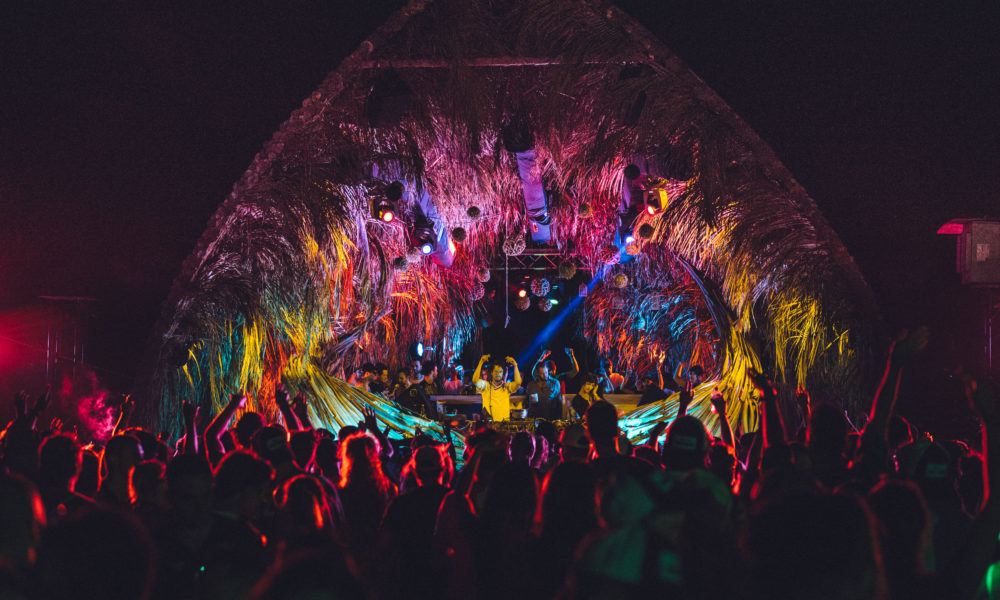 With five uninterrupted days of music spread over multiple venues across St. Martin, this Caribbean gathering is in its sophomore year, but pack vibes befitting a senior. With stellar performances by Richie Hawtin, RPR Soundsystem and Lee Burridge to name a few, SXM Festival fully caters to a discerning but varied musical palate, which gives festival attendees their most European techno fixes from idyllic beaches.
Calling this festival intimate would be an understatement. There are only a few parties going on at any given time, so by day two, you start seeing familiar faces, and then become increasingly more acquainted with one another over the next days. From the tropical turquoises of Happy Bay's oceanic backgrounds, to The Refuge's pool party laser shows, most of the venues maintain the constant reminder that you are, indeed, in paradise.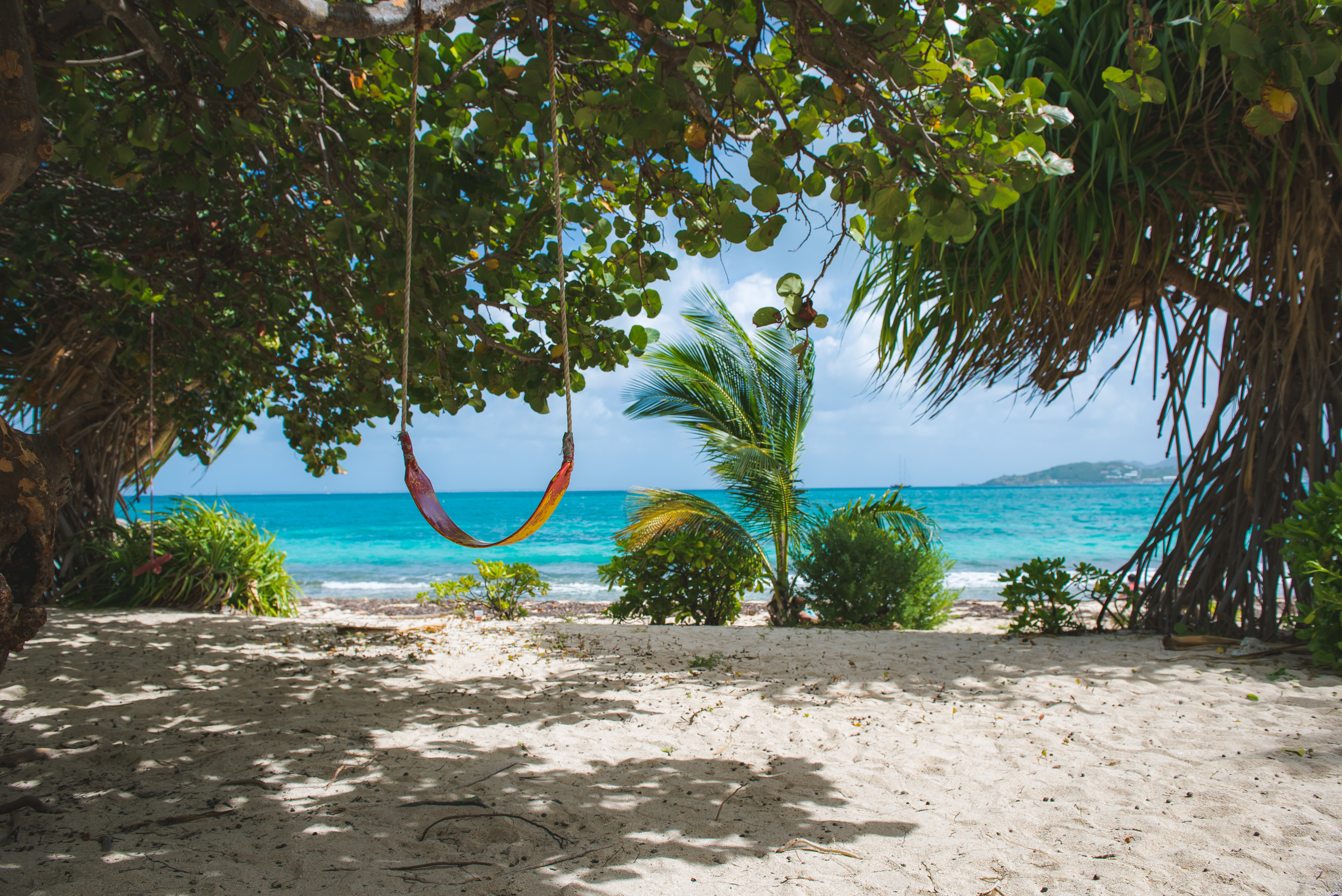 The mood of the festival is set immediately upon landing in St. Martin – with tranquil beaches, generous inhabitants, and stages set far enough away from one another that it's necessary to fully kick back, Island Style. But don't let the pace of this Dutch-French island fool you: The trek to some of the remote stages creates a journey where, by then end, your attention is completely focused in on a curated event with exemplary artists bookings.
Dubbed The Friendly Island, St. Martin has a long history of cultures mixing at this trade route stop, and this amiability takes on a new form in the character of the festival. Starting things off at the beautiful Happy Bay stage was the Do Not Sit On The Furniture party with a few highlight performances from Yokoo, Audiofly and Nu, complementing the beach setting with music straight out of the sands of Burning Man.
Nina Kraviz played a warm and small crowd at waterfront club Refuge, and made everyone feel as if she was at one with them. This energy was maintained the next couple nights, when RPR Soundsystem hit heavy on the friendliness front: Their The Other Side party inspired a crowd to come together and genuinely connect. The bass lines alone were enough to keep attendees buzzing for the entire next day … that is, until Raresh played a surprise performance to everyone's delight.
With a consistent temperature between the 70s and 80s degrees Fahrenheit, not only is the weather a pleasure to dance in day or night, but intermittent showers helped cool off avid dancers on more than one occasion. About half of all outdoor parties were met with at least a light drizzle, bringing relief to multiple dance floors: from Lee Burridge at sunrise, to Nina Kraviz at The Refuge. A short but substantial pour caught everyone at the closing party during Ricardo Villalobos and Richie Hawtin, and while some ran for cover, others gladly danced in the rain.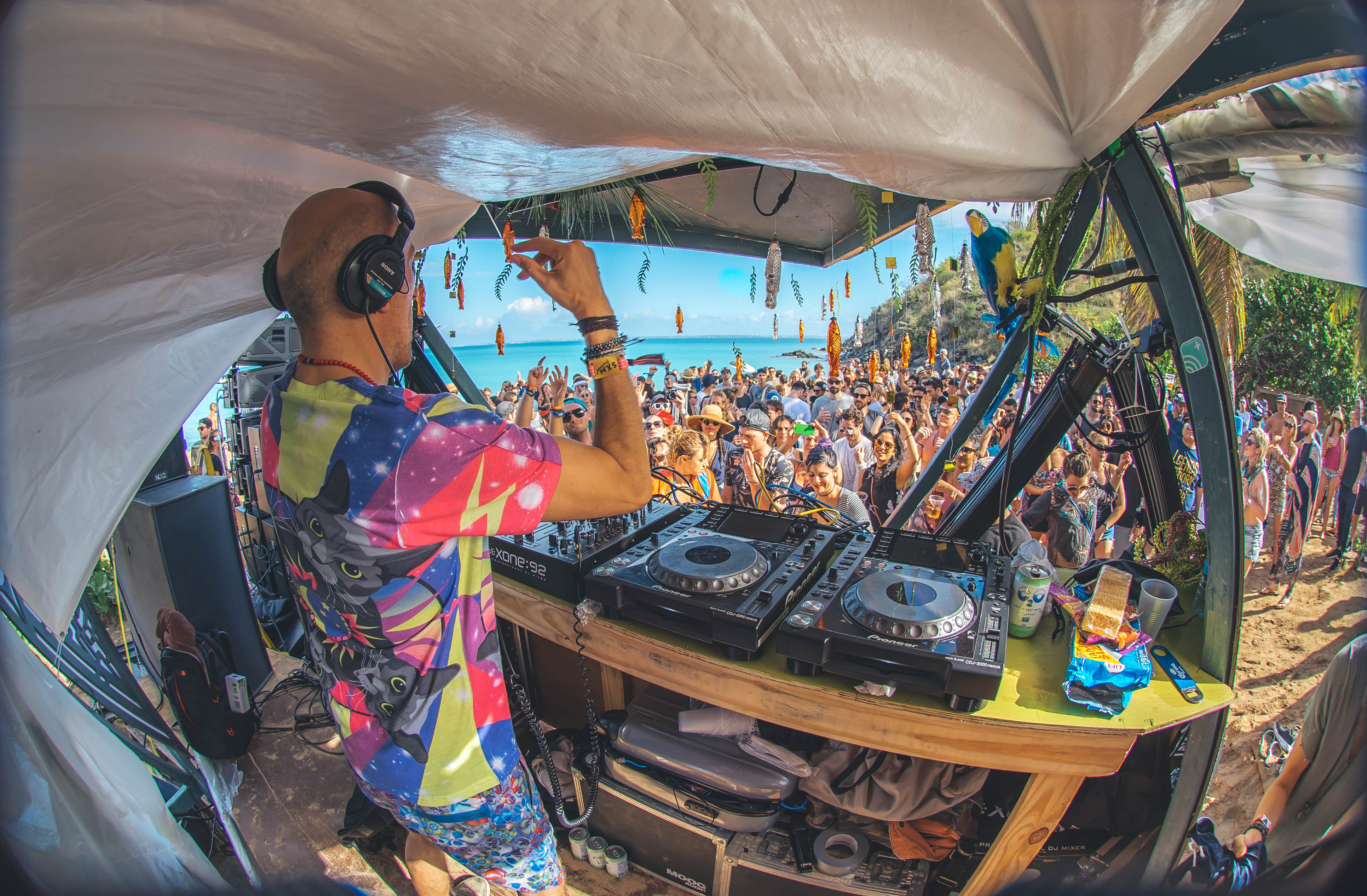 As it's still a newer fest, the dance floors have something of the utmost importance: room to dance. This provides festivalgoers with the opportunity to really let loose at some of their favorite artists without being unnecessarily jostled by packed crowds. If you want to see artists of the likes of Blond:ish, me and Ricardo Villalobos in intimate and beautiful venues, SXM Festival really hits the mark.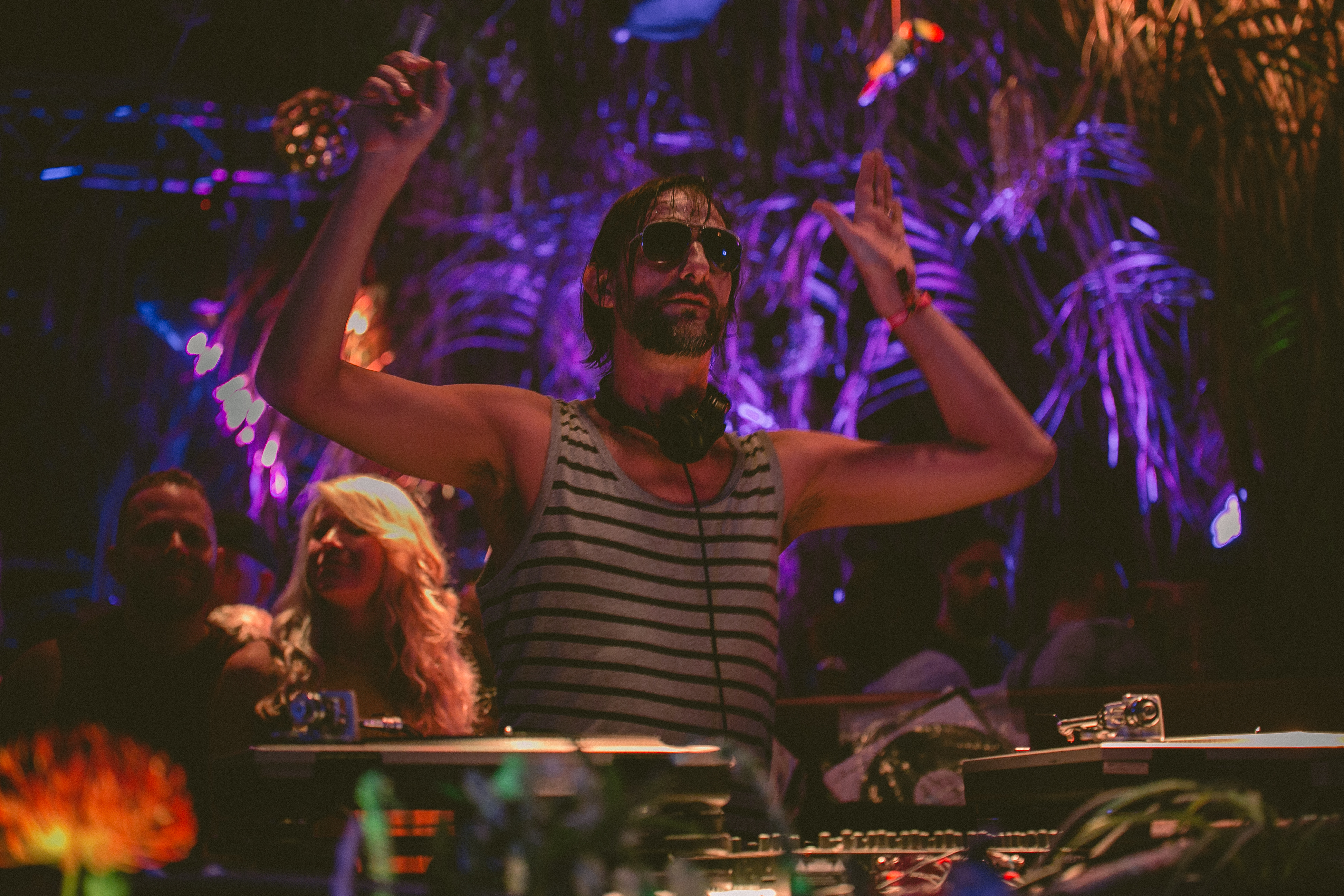 Comments
comments