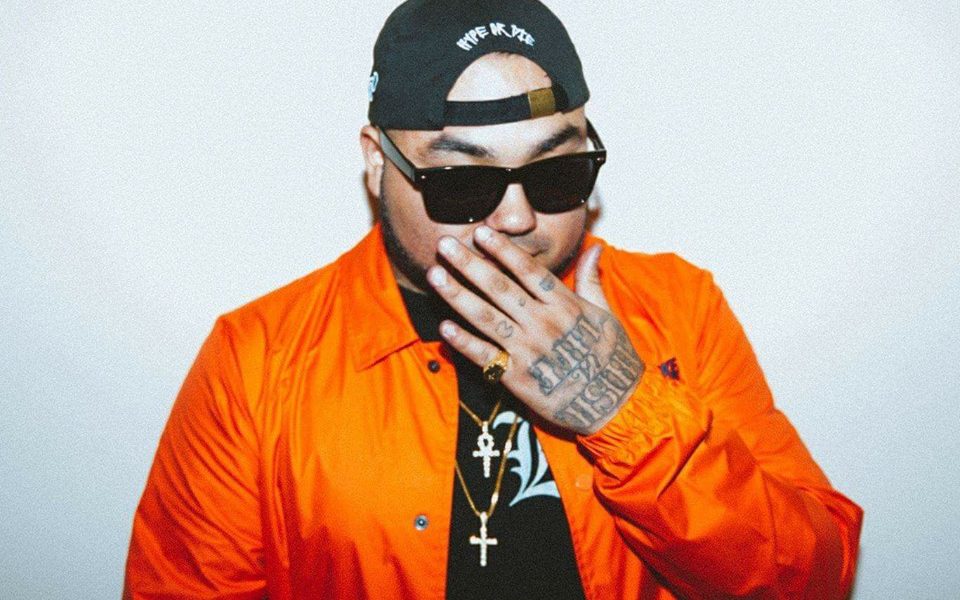 El Paso native Riot Ten is gonna blow the speakers out for Illectric River Music and Arts Festival this Saturday. Before then I got a chance to ask him some questions. We talk a bit about what happened since his EP, collabs with Sullivan King and 2017.
TSS: The last time TSS interviewed you, you had your Hype or Die EP out. What's happened since?
RT: Oh man, are you looking for me to write a novel? haha It's been a crazy 12 months to the say the least. Everything from touring with my bro Junkie Kid on our HARD AF tour, to the release of my single "F**K IT" with Sullivan King on Rottun Records and recent release of my single "Scream!" on Dim Mak. I'm currently touring "THE NECKBRACE TOUR" as we speak and my HYPE OR DIE family is growing! Also have a ton of new music in the pipeline that I can't wait to release. Some big collabs. Going to be an exciting and fun year! Next up is Miami next week for the Bear Grillz party and the Firepower vs Smog party. Hyped!
TSS: One of my favorite productions of yours is your 1st collab with Sullivan King, Hit the Floor. You guys blended different styles to form this hard hitting monstrosity (and I hope you play it at Waco!). Can you talk a bit on how you guys came up with the tune?
RT: "F**K IT" was actually our first collaboration together, but I will definitely be playing both tunes at Illectric River Festival. After we made the record "F**K IT", we honestly just didn't want to stop. The synergy was there and the ideas were flowing. We actually have 2 more originals coming out this year, as well as a couple of remixes. Heads will be banging in 2017!
TSS: What can we expect from Riot Ten this year?
RT: Well, aside from releasing all of this music that's in the pipeline, you can expect a big North America Summer tour and my return to Australia in the Fall. I'm also getting ready to launch my merch store and spreading this hype or die movement.
TSS: Out of all the collabs you've done, who has been your favorite to work with and who would you like to collab with next?
RT: Honestly, I'd love to pin point a favorite but that would be impossible. I've had fun working with everyone so far. I'd love to work with the bros Snails & Joyryde next though. I love their sound.
TSS: What are some of your favorite places to eat in Texas?
RT: Damn. That's a hard one! haha Well, in my hometown I love La Pila, La Choza, Chicos Tacos and Cattleman's. Dallas definitely has my favorite ramen spot. Absolutely fire! It's called Wabi House. And Houston has the fire bbq spots. There's so many places in Texas! lol
Comments
comments