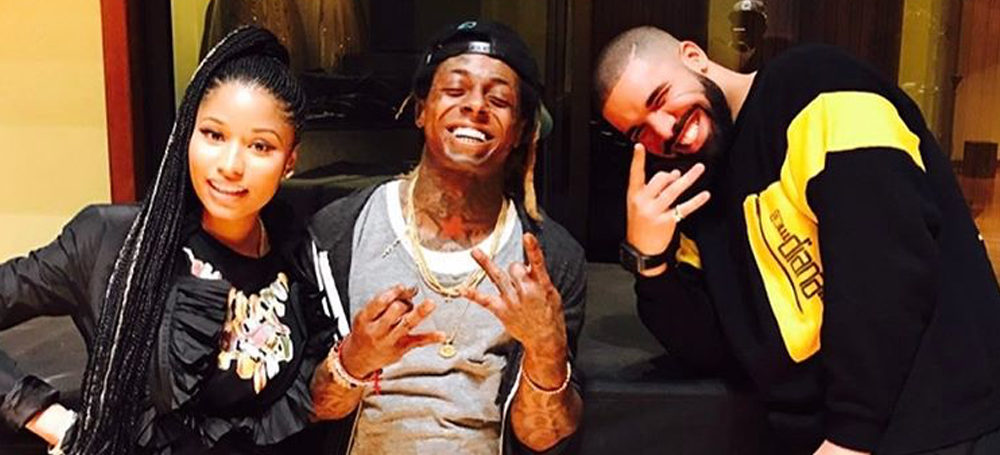 Did y'all just hear that? Nicki Minaj fired shots back at Remy Ma in her #3PackFromPARIS release with Drake and Lil Wayne as witnesses.
Nicki Minaj gave the hip-hop world anxiety a few weeks ago when she didn't respond to Remy Ma's "shETHER" diss track. Her silence lead to a desperate attempt by Remy to maintain her title by dropping "Another One." Remy later regretted releasing said record as it resulted in the reveal of her ghost writer. It was only a matter of time before Nicki freed hip-hop culture of suspense with an epic release.
The Young Money goddess handed Remy the L last night (March 9) with Drake and Lil Wayne backing her on "No Frauds." The trifecta's track was guaranteed to be an instant hit after rumors had been flying on Instagram and Twitter of a reunion since February 1st. Nicki didn't stop there though. On the same night she straight up went in on Remy yet again in "Changed It" featuring Lil Wayne.
If those first two tracks weren't overwhelming enough, the Black Barbie then addressed her recent breakup with Meek Mill in "Regret In Your Tears," completing her #3PackFromPARIS release. She mocked the Philadelphia rapper by stating, "Look at you now, stuck in the background" referencing his new found irrelevance of not being able to generate his own hype without her.
"No Frauds" is taking over number one spots around the world and Nicki is basking in her #3PackFromPARIS glory across all social media platforms. Remy Ma isn't known to accept being bodied by anyone, but it's safe to say Nicki has solidified her supremacy for now.
Comments
comments