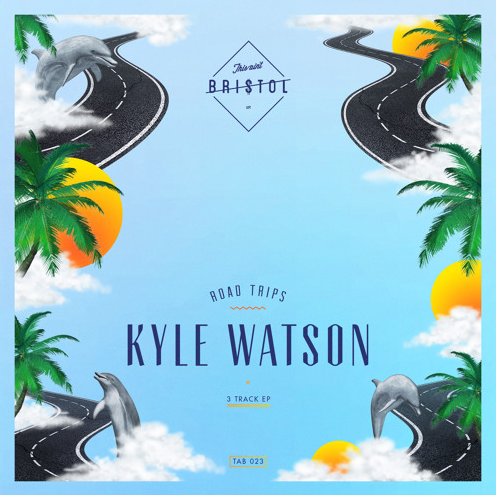 If you've been to a tech house show in the past couple of years you've probably heard at least one Kyle Watson track. He's a DJ's producer, that's for damn sure, making songs that deliver the dancers to the booth. The Johannesburg native is getting more and more popular with each release. Road Trips is no different, each track hits heavy in a different and delicious way. Out on 3/10/2017 via This Ain't Bristol, I'd get your Beatport cart ready for this one.
Road Trips is the first song and the namesake of this EP, it has a lighter tone than we are used to from Kyle. It still lays on the wobbly bassline pretty thick with skillfully placed vocal samples. One of Watson's trademarks is utilizing vocals as sounds to enrich the track overall. It's a key player in making a dance floor showpiece.
UH is next up and probably our favorite out of all of them. It takes you up in a long intro to deliver a dope drop after a series of carefully placed UH's. This track absolutely delivers in all ways. Minimal vocal sampling, clean and clear heavy bass, a dope keyboard synthesizer nod; what more could you want?
Finally, That's Kinda Wavy rounds out this EP with something that sits more on the tech side of tech house. Simple, to the point, slightly bassy with a very tech-heavy intro. This tune is slightly more ambient on the outro, which is essential and really showcases as to why so many DJs gravitate towards Watson's tracks. The consistent way he in weaves vocals throughout the tracks seems to be the cornerstone of the Road Trips EP. Take a listen below to the EP before it's released on March 10th.
Kyle Watson – Road Trips EP | Download |
"Follow" Kyle Watson : | Facebook | Twitter | Soundcloud |
"Follow" This Ain't Bristol: | Facebook | Twitter | Soundcloud |
Comments
comments