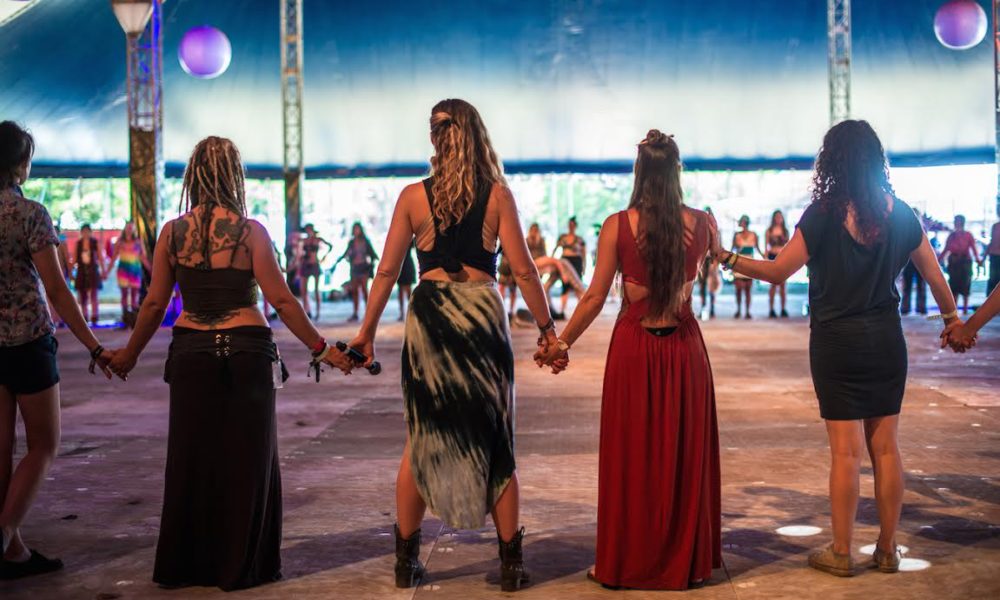 Happy International Women's Day!
Women make up a huge chunk of the electronic music scene, but unfortunately, they are not always highlighted to the same extent that men are. According to Thump, in 2016, only 17% of music festival headliners identified as female. Needless to say, this statistic doesn't accurately represent the number of female artists that are actually out there and slaying the game.
Taking note of these staggering numbers, Smirnoff has made it their goal to spark change. As a result, they have pledged to double the amount of female headliners by 2020 – a movement they have titled "Equalizing Music". In order achieve this, their first step included releasing a mini documentary on THUMP which features The Black Madonna, Daphne, and DJ Rachael as a visual approach to informing the masses.
Additionally, Smirnoff has partnered up with brands such as Insomniac, Spotify, Pitchfork, iHeartRadio, Deltic Group, Mixmag, Thump, and Broadly. As leaders in the dance music scene, the collaboration between these partners will further solidify the importance of bridging the gap through future performance bookings, media, and music availability.
Insomniac specifically has been a huge supporter of the movement, using every channel they have as a way to emphasize the importance of empowering the women in dance music in order to make Smirnoff's goal a reality.
"Insomniac has always been committed to supporting equality within the industry, whether it's the artists we book on our stages, the performers who bring life to our festival experiences, or most importantly, the talented individuals that make up our brilliant internal team. As we celebrate International Women's Day, we shine a light on the strong female figures that have forever shaped dance music. We encourage our community to respect and love one another regardless of gender, not just today but every day. The spirit of inclusion should extend well beyond our culture, and we aspire to help spread that message around the world."
– Pasquale Rotella, Founder and CEO of Insomniac.
How will you help in Equalizing Music? Read more about Smirnoff's Equalizing Music HERE.
More from Insomniac:
> The Night I Fell in Love With Dance Music: Alison Wonderland
> Read about DJ Colette's dual lifestyle as a mother and a musician
> Answer 20 questions with Nicole Moudaber
> Tune In to Wide Awake Stories with Lucent Dossier Experience Founder, Dream Rockwell, and EDCelebrity Lady Casa
Comments
comments