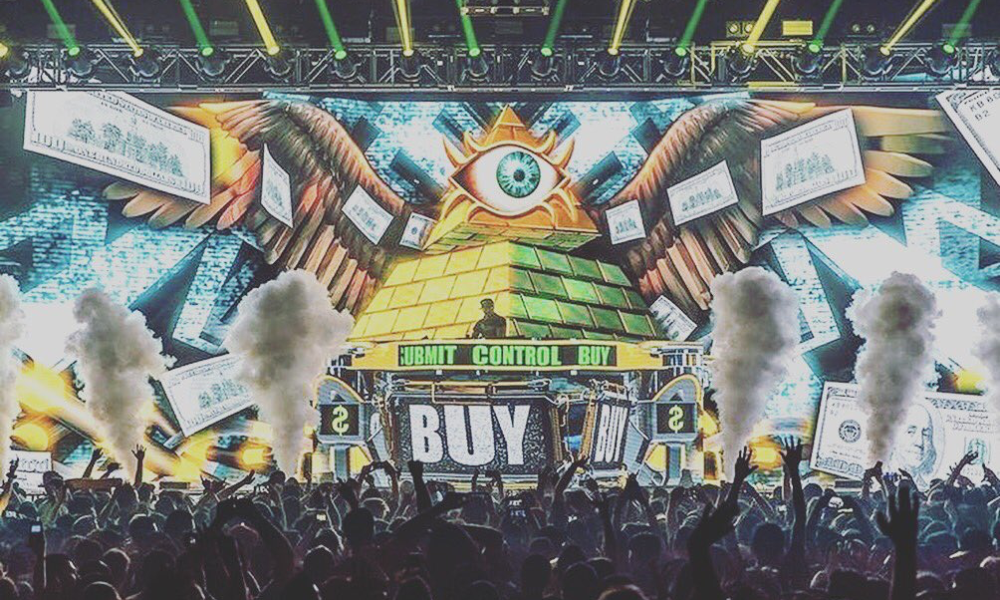 Excision's Paradox tour is coming to an end. Only a few more shows to witness one of the best stage productions I've ever seen. The viral videos don't do justice on this monstrosity of a stage. I got to witness it this past weekend at the sold out show in Dallas, TX.
I got there late but witnessed Cookie Monsta opening up his set. Apparently he was getting exhausted from all the tour dates but on stage he looked very energetic and alive. He was mixing trap and dubstep and the crowd was really feeling it. He dropped a classic, Flux's Bass Cannon. He also played TrollPhace's remix of Black Hole which is outstandingly ridiculous live. The whole tour posse came out for CM's finish.
Excision's stage is insane as fuck. The visuals look clean and crisp af. Neck Brace tune with Messinian,A heavy Purple Lamborghini remix, Need your Heart 2.0 sounds heavenly without all the insane modulation happening in dubstep. Feel Your Love by flux and Nghtmre was meant to be played at this stage. G Shit is some heavyyyyy shit to hear live. Runners by Trampa went offff and people got crazy when Throwin Elbows came on.
I'm not Kidding this stage production is off the chain. Combine that with the insanely loud speakers (I don't feel bad for you if you didn't bring earplugs!) and sick dub productions, this was me and my girlfriend's surprise event of the year so far. I'm excited to see if Excision will be working on a bigger, better stage in his future tour.
Comments
comments