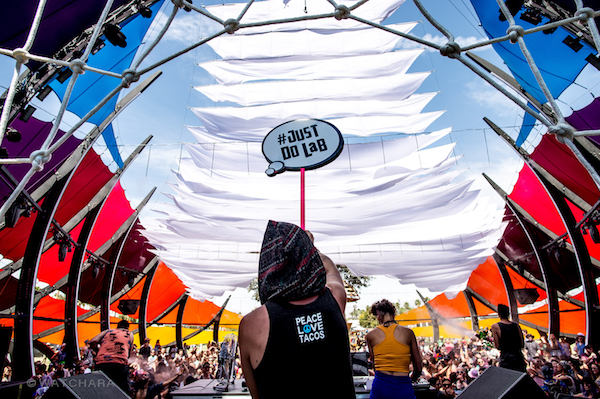 The moment we've all been waiting for has arrived, the beloved Do LaB just dropped their absolutely epic Coachella 2017 lineup. Each year for the past 13 years, the Do LaB has hosted their own wet and wild party, tucked away in a more secluded corner of Coachella.
This years lineup boasts some of our favorite acts including Chet Porter, Elohim, Haywyre, Mr. Carmack, Shiba San, Barclay Crenshaw, Jonas Rathsman, Justin Martin, Netsky, and so, SO many more. It's undeniable that Do LaB are some of the finest curators in town.
In recent years, Do LaB has brought their "Big Fish" stage to Coachella, a technicolor wonderland complete with misters, aerial dancers and cooling water guns for all to play with on stage. This year, they're unveiling a new design featuring their world-renowned aesthetic characterized by earth-bound organic themes and technologically infused, extraterrestrial creations.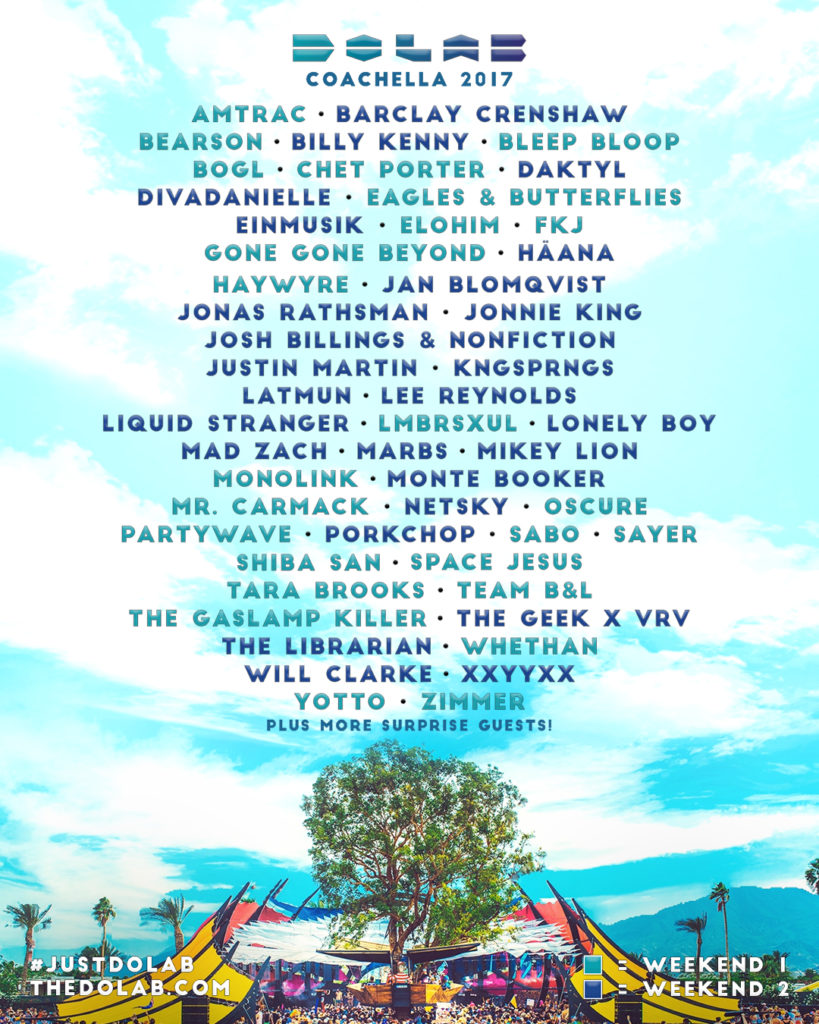 Full Do LaB at Coachella 2017 Lineup
Weekend 1:
Amtrac
Bearson
Bleep Bloop
Bogl
Chet Porter
Eagles & Butterflies
Elohim
FKJ
Gaslamp Killer
Gone Gone Beyond
Haywyre
LMBRSXUL
Monolink
Mr. Carmack
Oscure
Partywave
Sabo
Sayer
Shiba San
Space Jesus
Tara Brooks
Team B&L
Whethan
YOTTO
Zimmer
Weekend 2:
Barclay Crenshaw
Billy Kenny
Daktyl
divaDanielle
Einmusik
HAANA
Jan Blomqvist
Jonas Rathsman
Jonnie King
Josh Billings & Nonfiction
Justin Martin
KNGSPRNGS
Latmun
Lee Reynolds
Liquid Stranger
Lonely Boy
Mad Zach
Marbs
Mikey Lion
Monte Booker
Netsky
Porkchop
The Geek x VRV
The Librarian
Will Clarke
XXYYXX
Comments
comments