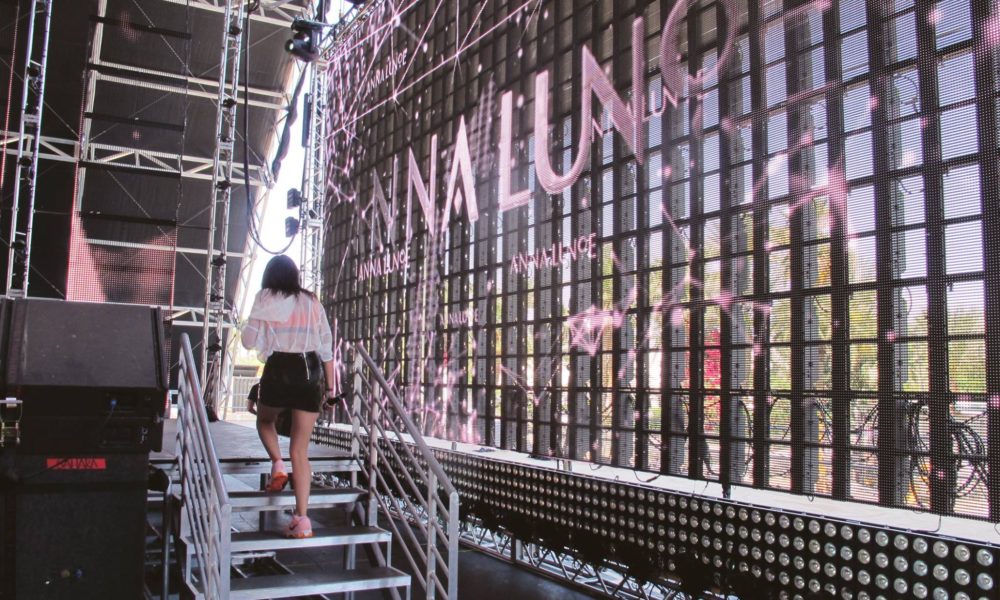 And just like that, the speculation comes to an end as Coachella recently revealed that Lady Gaga will be taking Beyonce's headlining spot at Coachella 2017.
Say what you want about this decision, though Queen B might be in a league of her own, so is Gaga, who is slowing regaining her Pop Queen title.
While I have your attention though, I wanted to use this v intimate time together to highlight a few acts to be stoked on in the meantime. The beauty of Coachella is the insanely diverse and undoubtably talented lineup across all genres. Take a peek below at some of the more hidden beauty of the 2017 lineup, and we'll see you in Indio NEXT MONTH!
Anna Lunoe
One of our favorite DJs right now (and always), Anna Lunoe has been on a consistent up and up for the past few years. Having already toured with The Weeknd in the earlier years of her career, to being one of the top curators with her Luney Tunes mixes, to hosting her own dope ass Hyper House show on Beats 1 and having a rad tour to go along side it, she is truly an unstoppable and badass force in the music world right now. This will be her second Coachella performance, so let's relive the first one with her live set below and get extra hyped.

Skepta
This act was just snuck on the lineup with the replacement of Lady Gaga. After visa issues punished all of Coachella 2016 and led Skepta to have to cancel his performance day-of, we're happy to hear the king of grime will be making a real appearance at Coachella 17 and shut it down.

Kehlani
IMHO, Kehlani is the unground queen of Coachella. Signing to Atlantic Records in early 2015 and releasing You Should Be Here, Kehlani prides herself on being the realist she can be in her music. I feel like she's the one-woman TLC of the this decade. Her recently released album SWEETSEXYSAVAGE embodies all three of those elements of her talent and personality. Her rawness is captivating, as her Coachella performance will be too.

Glass Animals
How to be a Human Being was one of the top indie albums of 2016, so having Glass Animals on the lineup this year certainly makes sense. In a recent interview with Red Bull, GA singer Ed shares that there is no backing track in a Glass Animals live set, everything is created live with the help of a 42 channel set up. If that isn't enough to excite you, IDK what is.

Eli & Fur
These London-based ladies have been steady on the scene since 2013. 2016 proved to be pivotal for them as they played alongside the likes of Carl Cox at his infamous Space residency, at Do LaB's beloved Woogie Weekend, Los Angeles, Manchester's The Warehouse Project, Berlin's Kraftwerk and Circoloco's first ever event in Los Angeles. They just got off Holy Ship and are off to Ultra Music Festival before blessing us with their groove on the Empire Polo Field.

Majid Jordan
The OVO protégés released a self-titled album in 2016 which took the rnb world by storm. I caught them live in their LA show and it was truly unbelievable. They're the type of act that sounds better live than on their recorded tracks. With a simple stage set up, lighting and laid-back stage presence, the duo is top-notch live and their first Coachella is sure to be massive.

Comments
comments