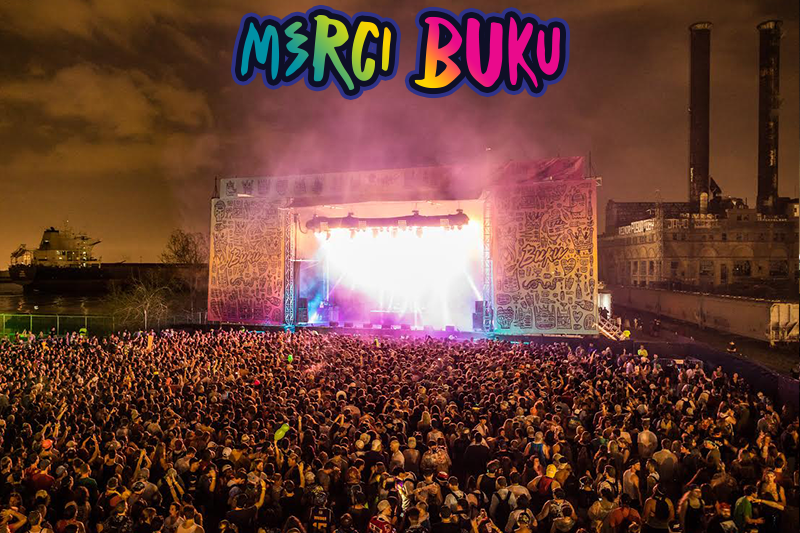 If anybody even utters the city of New Orleans in my vicinity, I am immediately committing to any excuse associated with having to visit The Big Easy. Even if an invitation was never extended my way, there is a Shrimp Po'Boy or Crawfish Étouffée eagerly awaiting my arrival. Better yet, it's usually accompanied by a Hurricane, Jester, Hand Grenade, etc. That city creates a special connection with every individual that it willingly accepts and happily welcomes. I could spend the rest of my article writing about the delicacies that New Orleans has to offer, but I'm here to focus on what inevitably draws me back year after year: BUKU Music + Art Project. An enthralling, two-day experience captivated within Mardi Gras World.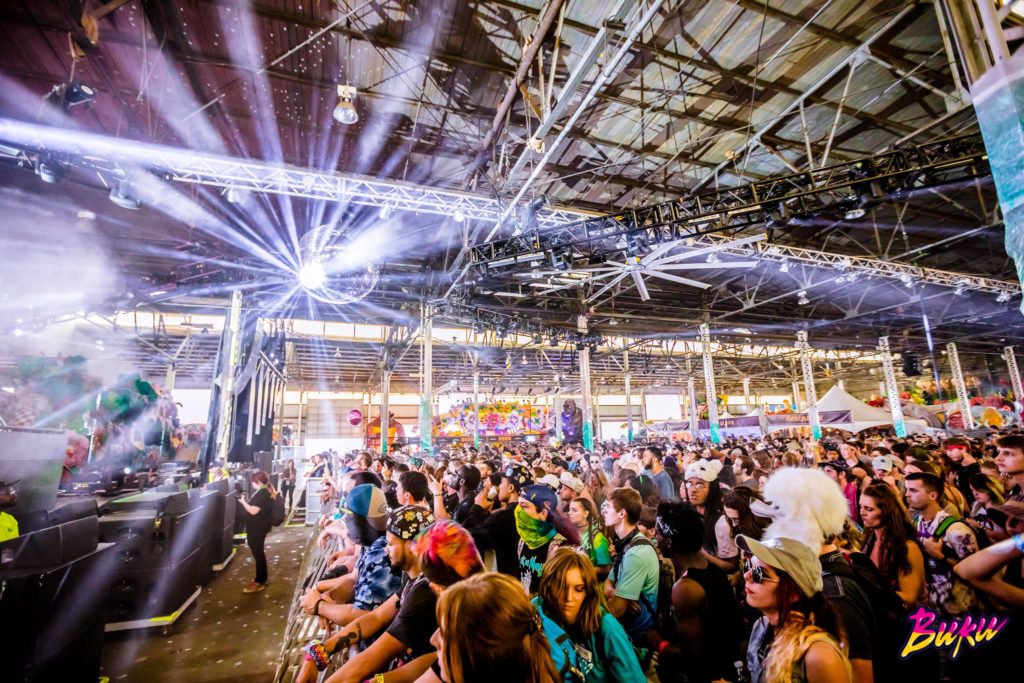 The grounds (and water!) are comprised of multiple stages that uniquely identify this grandiose destination. The true magic held within each section is its ability to display and musically/visually describe certain aspects that pinpoint New Orleans' finest features. For instance, there is a massive hammock that can feasibly hold upwards of 20 people nestled within the vendors and a beautifully designed shipping container that faces the Power Plant. This nook provides you with a moment of relaxation as you witness expected weirdness happening right before your eyes. Having become accustomed to the oddities and bizarre moments that take place at Music Festivals, I've ironically become comfortable when engulfed in these weekend worlds. You should always expect the unexpected, but BUKU Music + Art Project and New Orleans are two entities that truly thrive on that mindset.
As you're leaving the Power Plant, you are encountered with a fortunate conundrum: do you climb aboard the VIP S.S. BUKU or do you promenade into the Ballroom? If you purchased your VIP wristband, special amenities await ye! Exclusive performances, delicious snacks, a breathtaking view of the Mississippi River, and Open Bar, dude! (Shout-out to Farva for the timeless quote.) Your unblocked visibility of the Power Plant is a massive plus, too. The best blend, other than the cocktails, is the appropriate entitlement to these benefits without the superiority complex. Nobody belittles, mistreats, nor disrespects you. That ought to be the vision for anywhere, yet I felt it strongest on the VIP S.S. BUKU.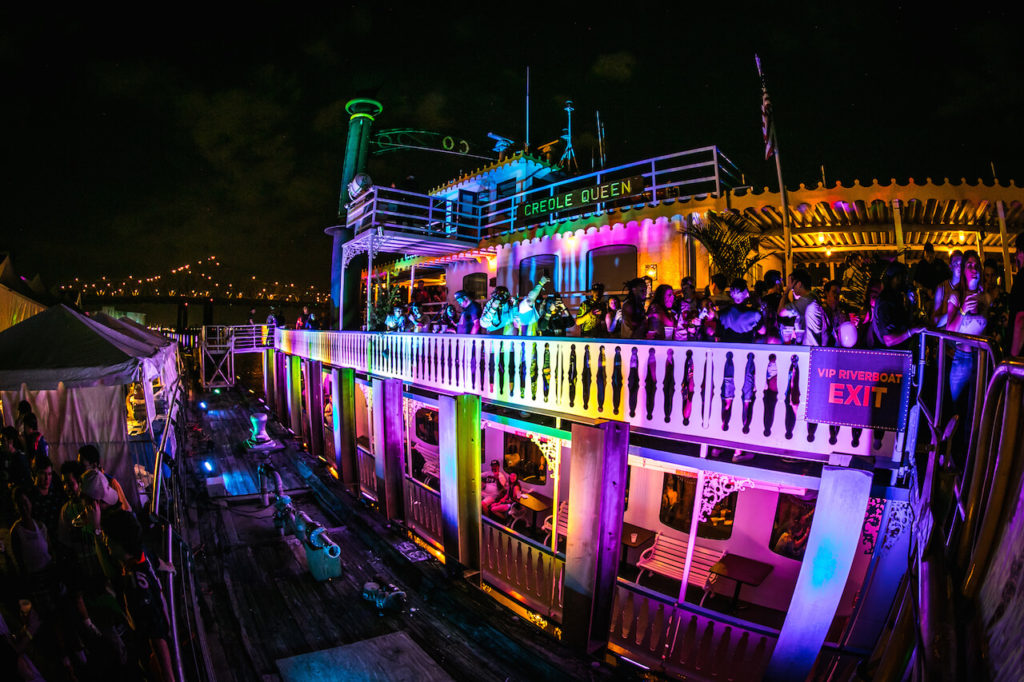 New Orleans is most commonly associated with wildness and debauchery, but there are a multitude of exclusive events that separate themselves from these adjectives by displaying a sense of glitz, glamour and pizzazz! The Ballroom incorporates these styles by playing host to some of the crazier performances throughout the weekend, yet still maintaining a symbol of elegance merely due to its name. The second level allows you to see the entirety of this setting, which gives you a powerful feeling as you look upon your fellow comrades. (It was later on in the evening that I discovered a door that led me right to Lil Dicky's performance from the Artist Area, but that's a story for another day.)
One of the most popular attractions on display is the two-tier wall of graffiti artists working for the duration of the entire event on their masterpieces. As the artists are providing us with a beautiful distraction from the music, they are simultaneously having their artworks bid on by aficionados taking notice. In return, the funds collected from these individuals go towards providing at-risk students with a chance to learn how to create hip-hop music and EDM. This area was always stationed outside of the Float Den, but it was strategically moved outside of the Ballroom for the 2017 installment. In doing so, this opened a previously "hidden" passageway to the Back Alley and made it more noticeable. The illuminated tree that that stood in proudly as a replacement helped create an intrinsic feng shui everywhere you looked.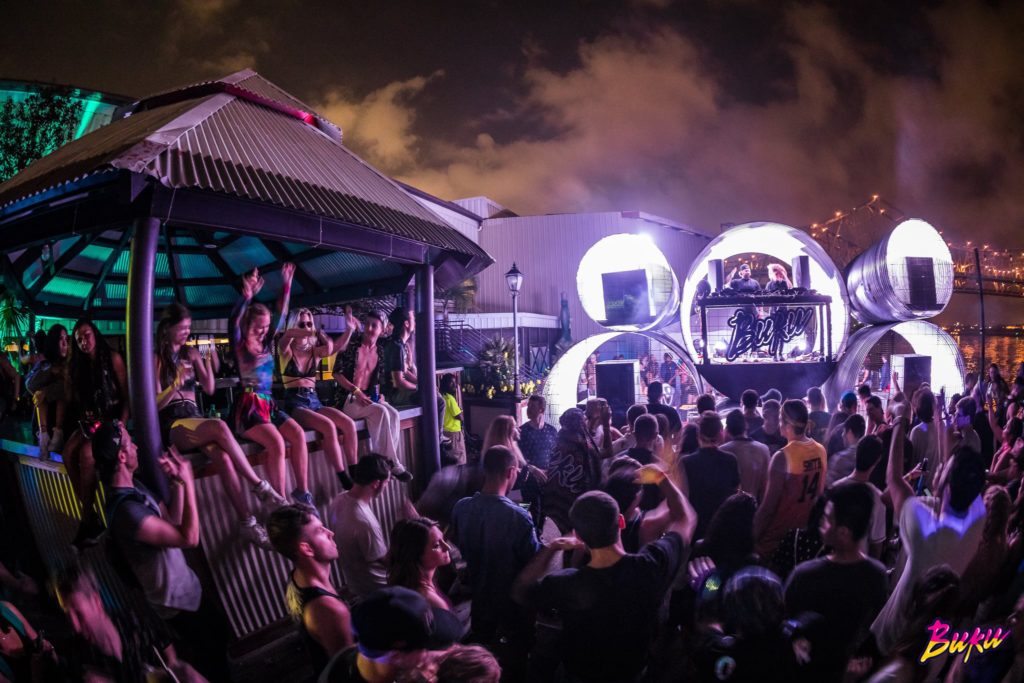 The Float Den is truly its own world and a force to be reckoned with. The floats used during Mardi Gras provide a creatively interesting backdrop for every corner of the venue due to their massive sizes that can't be blocked by the protective fences. The space provided within the Float Den was more limited than it had been in previous years, but that made the overall experience that much more intimate. If you are valiant enough to battle through the crowd towards the center of the Float Den, you'll have one of the best indoor views that BUKU Music + Art Project has to offer. The acoustics are phenomenal, so you'd be hard pressed to find a spot where you couldn't hear the artist from smoothly. There are multiple access points, but getting back to them once you've committed to this party can be a challenge. The final stage that I got to explore this year was one that has always been my personal favorite in previous installments: The Back Alley.
The Back Alley is always an exciting discovery to any newcomer because it's off the beaten path and the Crescent City Connection provides a stunning backdrop that overlooks this special sector. The stage itself is tiny in comparison to its counterparts, but it is appropriately proportioned to fit everyone's needs. Better yet, its small size exemplifies the practice of never judging a book by its cover. Some of my favorite meals and performances have come from stumbling down random streets in New Orleans, so my strongest connection is with The Back Alley because it perfectly encapsulates a notion of mystery and fascination.
Comments
comments