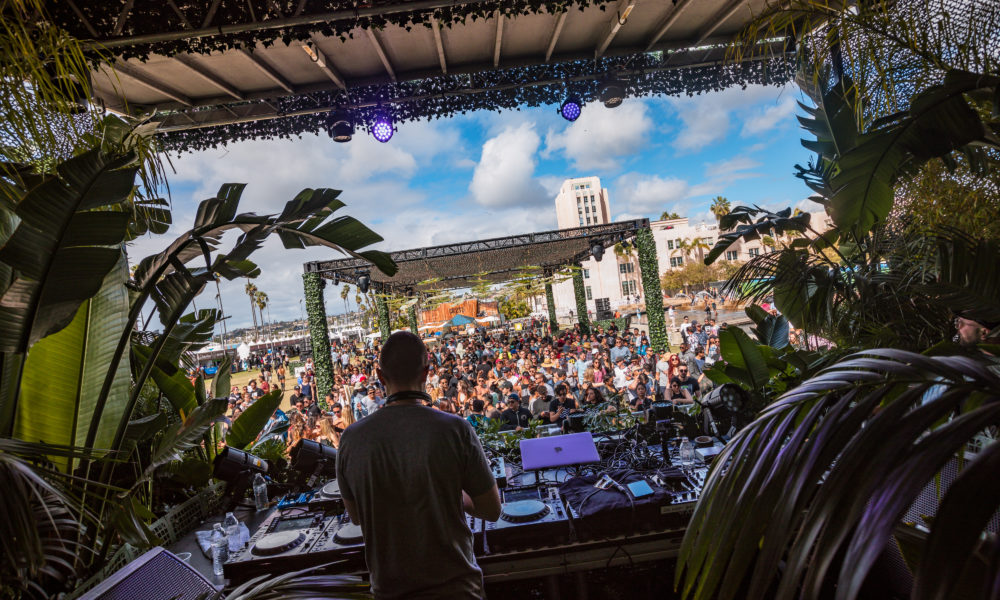 Another CRSSD Festival in San Diego has come and gone and we're left with nothing but great memories and the anticipation of what's to come in the fall. For my review of this absolutely wonderful festival, I wanted to change things up a bit and do something different. I now present…an alphabetical review of CRSSD fest, which touches on essentially every aspect of the festival, from the music, the vibes, the weather, the food and everything in between.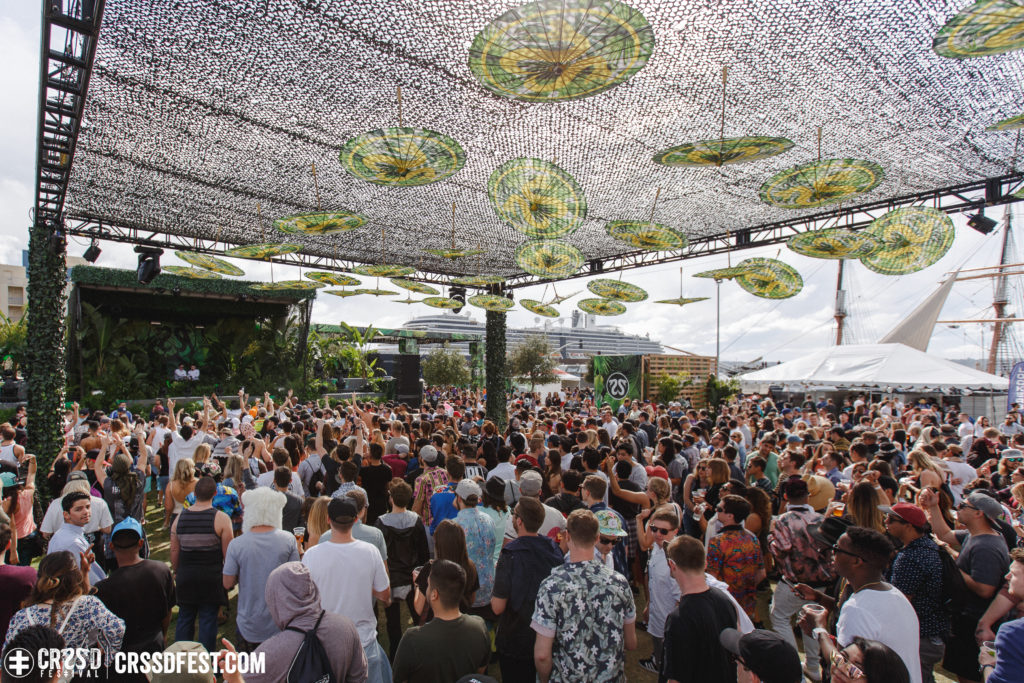 Photo by: Miranda McDonald
A – Aluna George. I'd like to officially award the CRSSD crown on to Miss. Aluna George whose performance was nothing short of perfect.
B – Birdhouse. Claude VonStroke took his Dirtybird imprint and took over The Palms stage and Sunday with his Birdhouse takeover and there was essentially no reason to leave that stage all day with acts like Jackmaster, Skream and Cutsnake gracing the decks.
C – Craft Beer. Per usual, the CRSSD craft beer offerings were on point.
D – Dusky. Dusky's Live set on Sunday was absolutely one for the books.
E – Elderbrook. Another top-notch set from the weekend.
F – Food. I go to many festivals and I must admit that CRSSD has some of the best food offerings of all. From sushi to lobster mac and cheese to fancy pants hot dogs and the worshiped Spicy Pie (see S), they got something for everyone and it's all tasty af.
G – ~Good vibes ~ Sounds really cheesy but CRSSD is full of good vibes and happy people.
H – Horse Meat Disco. Another strong set of the weekend was definitely Horse Meat Disco at the Dirtybird Birdhouse stage.
I – Internationally acclaimed artists. I mean, just look at the damn lineup.
J – JUSTIN MARTIN. Justin Martin played one of my favorite sets…at a festival…maybe ever? It's like we boarded with him on a spaceship that was docked at The Palms stage and he steered us through the galaxy and dropped us off at the first ever moon rave where we danced with aliens all night long. It was eerie, unpredictable, full of amazing songs (most of which I attempted to Shazam) and absolutely one of a kind. Also, sir Martin, when will you be releasing that Anchor Song remix?? I NEED IT.
K – Kaleidoscopic visuals. Many pretty and trippy things for the eyes all weekend at the three stages.
L – Lane 8. Lane 8's magically majestic music is absolutely perfect for CRSSD's vibes.
M – Merch. If all your friends purchased black bomber jackets that say "HOUSE X TECHNO," you'll know when and where they got it. CRSSD noticeably upped their merch game this year, with new items and these jackets specifically.
N – Not to miss. If you live in SoCal, CRSSD is a festival you should prioritize no matter what. With it's idyllic venue, grade A artists, excellently curated food and beer offerings and convenient downtown city location, it's the makings of a perfect weekend and we're so lucky to have it nearby.
O – Ocean view. One of CRSSD's most attractive attributes is the absolutely gorgeous ocean view from Waterfront Park.
P – Pushy. Said it before and I'll say it again, CRSSD has a super pushy crowd.
Q – Quiet. Unfortunately, as was a problem last year, the main stage was incredibly quiet, and there were no speakers throughout the back of the crowd. Definitely a bummer.
R – Rain. Unfortunately (again), Sunday saw slightly more rain than is comfortable at a festival. It was never too long or heavy, but it did bring colder temperatures and an abundance of ponchos.
Alternative R selection is Rainbow – one which made a brief experience during Dusky live on Sunday.
S – Spicy Pie. NEED I SAY MORE?!
T – Totally rad. Self explanatory adjective of the weekend as a whole.
U – (no) Underage. One of the many beauties of CRSSD is that it's a 21+ event, eliminating the all debauchery associated with a slightly younger crowd.
V – Vun Deepah. Yep you read that right, CRSSD definitely took us vun deepah.
W – Wingtip. A guest of Claude's at the Birdhouse stage, this set kinda blew us away and we're stoked to see more of Wingtip this year.
X – eXcellent experience. We'll work on a descriptive "X" word and hopefully come up with something better soon.
Y – Yotto. Bomb ass music and vibes were brought by Yotto, and thank god his name starts with Y because idk what else would go here.
Z – Zero major complaints. Yeah, I said it. I basically have zero complaints about this festival, aside from a few petty things. I'd say the most disappointing aspect of this festival is the rude and pushy crowd. Not sure that's something that can be improved upon but definitely worth mentioning in case it somehow sparks festival go-ers to be a bit nicer. Other than that, hats off to CRSSD fest for another amazing weekend, we'll catch you in October.
Comments
comments