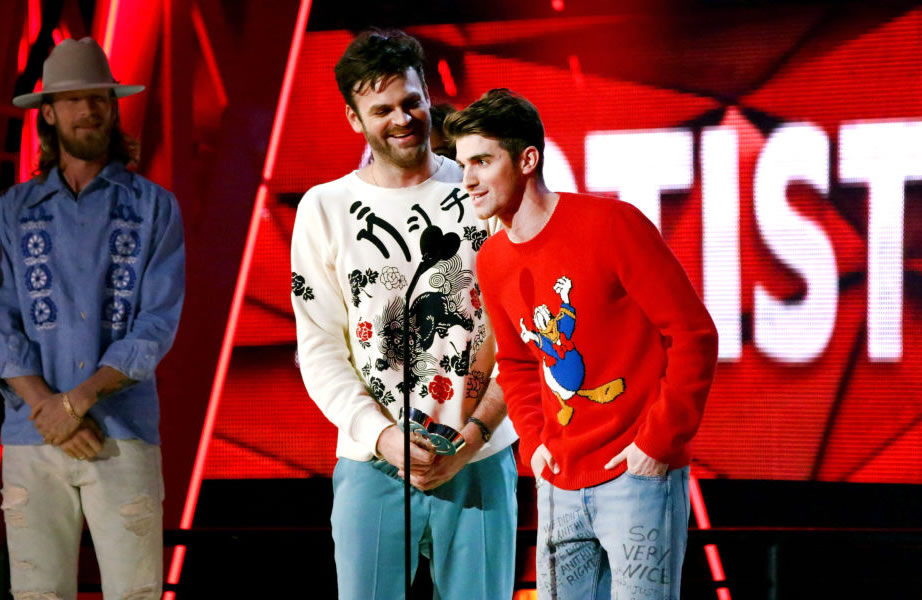 Only four short months ago, Alex Pall shared The Chainsmokers video of their AMA acceptance speech for "Favorite Electronic Dance Music Artist" on his personal Facebook page with the caption, "My acceptance game needs a little work." He also noted in the AMA clip that he was, "Nervous," "Did not expect for this at all" and had "Never won anything." Alex's amusing awkwardness and humble ability to laugh at himself are just a few of many traits that make him so awesome and relatable to fans. The Chainsmokers have proven that staying real and never forgetting your day ones are what genuinely attributes to continued success.
Sunday night, The Chainsmokers took home five iHeartRadio awards for: "Best New Artist," "Dance Artist of the Year," "EDM Song of the Year" for "Closer" featuring Halsey, "Best New Pop Artist" and "Best Dance Album of the Year" for their latest EP Collage. The guys also scored 11 nominations and crushed a live performance of their fresh collab, "Something Just Like This" with crowd surfing Coldplay.
Click below to see Drew Taggart rocking a super swaggy Donald Duck sweater and Alex Pall in his Chucks accepting two of their five iHeartRadio awards.
Comments
comments