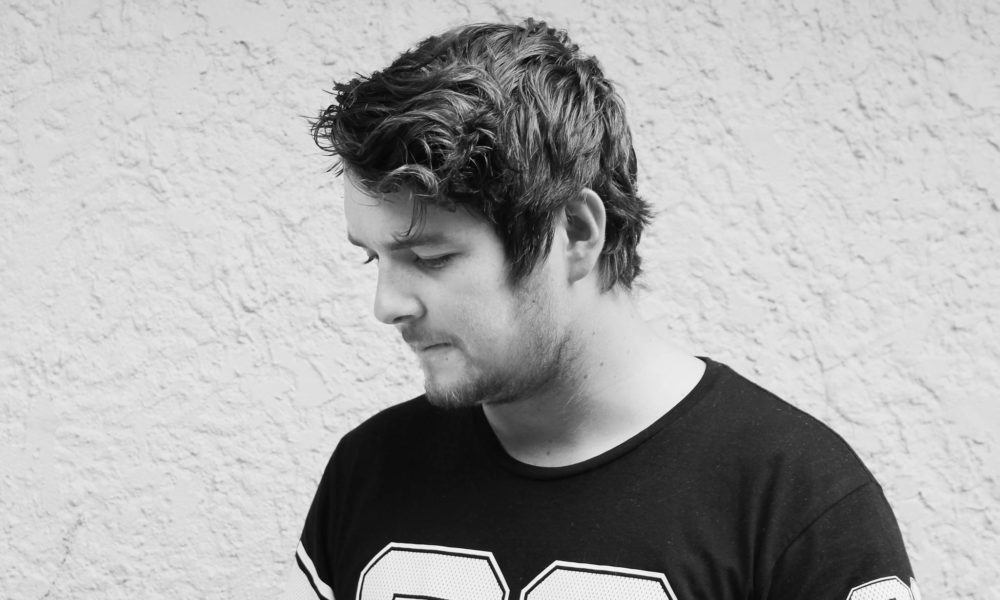 Quix has become one of the fastest growing names in the bass music with his eclectic trap productions and this weekend he will be making his long-awaiting debut in North America! Not only will his first show in the states be in New York City, but it will be taking place in the historic venue that goes by the name of Webster Hall. Talk about making it to big leagues!
While we've been sharing his music since he originally emerged to the scene, we were lucky enough to have a quick chat with New Zealand's worst-kept secret to prepare us for let us know what to expect as he prepares to invades the United States and of course, see what he has in store for the future. Check out our exclusive interview below!
Loudpvck, KRANE & Quix at Webster Hall 2/10 | Tickets |

TSS: Who or what introduced you to trap and what made you fall in love with the genre?
QUIX: The first trap song I ever heard was RL Grime – FLOOD and it played on our local electronic music station, Geroge FM while I was driving here in New Zealand. I could not even tell you how happy it made me feel; It was like everything made sense and was right. Trap music is so simple. All you need is an 808 + Snare + weird sound and there, you've got it. That's what attracted me to it because In order to make something you liked – it didn't take years of sound design practice.
Making your debut in the USA at New York's iconic Webster Hall, how does it feel to get things started in such a historic venue?
QUIX: First I heard of Webster was when Getter played there. From then it's actually been a dream of mine to even attend let alone play there. Having this event as my first debut show in America is quite unreal and can't wait to throw down and play some cool tunes!
Being from New Zealand, what are some things you've heard about North America's electronic scene?
QUIX: With a lot of big international edm big shots coming through Australia and New Zealand you get to hear their take on the differences between 'here and there'. I guess from what I've heard is everything is bigger and better in the states, with a lot of the biggest festivals starting over there it's shaped the scene that's rippled into other countries.
TSS: The bass community may be very familiar with your productions but very few have been lucky enough to catch a set live, what can the people expect?
QUIX: I put a lot of time and effort into my live performance! I believe that when going to a show you should always be prepared to hear music you've never heard before so I'm always trying to incorporate new and fresh tunes every set I play. Pretty much expect mosh pits and getting sweaty!
TSS: You'll be spending some time here in the states, are you looking to work on some collabs while overseas?
QUIX: I can't wait to hang out with my buddy Rickyxsan…. he promised me tacos too. But getting into a track with him is my goal for when I'm in LA!
TSS: Starting off the new year with a bang with your "Purple Lamborghini" remix with Ian Munro, what does QUIX has in store for 2017?
QUIX: Heaps more tunes! Recently teamed up with Dim Mak. Wrapping up my EP with vocalists & what not, then starting to roll that out in the next couple months. Currently getting my remix of Excision & Space Laces "Throwin Elbows" mastered, which should be huge! A lot of exciting new productions in the works that im constantly playing out at shows and previewing on my snapchat – quixnz
Comments
comments