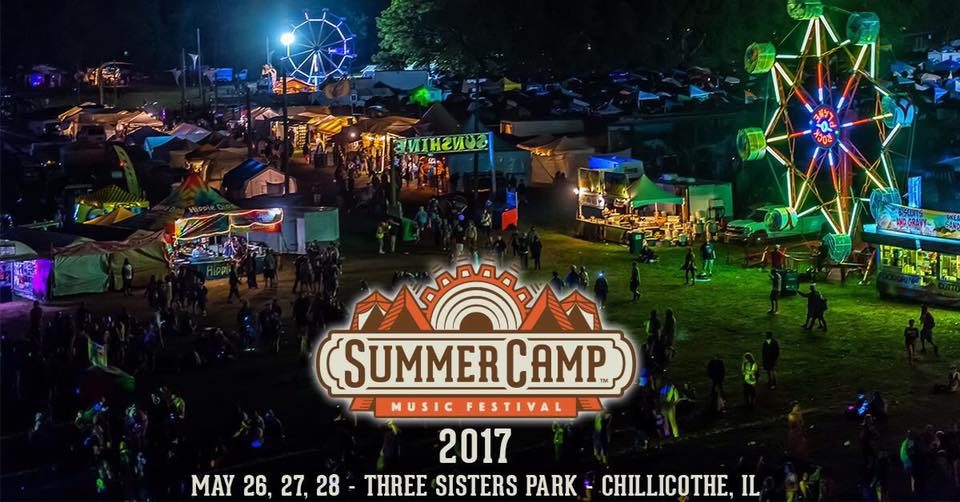 If you've ever been to Summer Camp I'm sure you've grown accustomed to the warm feeling at Three Sisters. Last year was my first time making the trip to Chillicothe and I had the time of my life. The experience is welcoming to many different tastes and music lovers of all ages. During the day, Summer Camp is a showcase (of sorts) with awesome bands but as the late night approaches you start to hear more bass. This progression really helps with the flow of the whole event and in my opinion really defines the festival.
There are some staples of this fest that have graced the lineup time and time again. A couple of those are MOE. and Umphrey's McGee; they've been SCamp'n together since 2004! The tradition of Summer Camp and everything that happens there is something you have to experience to fully grasp. Every year they put on a spectacular event with an equally awesome billing of artists.
The 2017 collection of musical talents is as unique and diverse as years passed. Of course you have the two aforementioned bands returning to be joined by Trey Anastasio & The Disco Biscuits. Holding down the electronic side of the event we have headliners and Summer Camp OGs, Pretty Lights & Zeds Dead. This second wave announcement brought a bunch of fresh faces to an already poppin lineup. Some of those names include: Gramatik, Herobust, Waka Flocka, Yonder Mountain String Band, Bleep Bloop & Gov't Mule!
Last year they ended up having three different announcements and each one was large in its own way. That being said, stay tuned for those phase three additions in the months to come. Tickets and volunteer opportunities for Summer Camp are still available but will go quickly so don't sleep. For all of you returning SCampers, catch me at the vibe tent!
Summer Camp Music Festival Facebook/Twitter/Website
Comments
comments