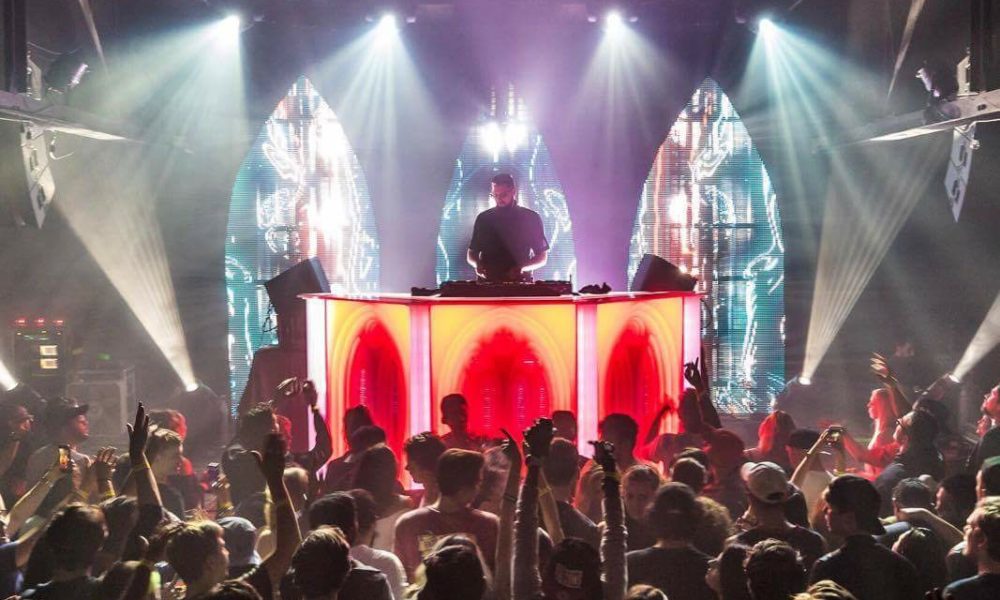 Tchami might have questions, but there is one that I end up asking myself after each of his performances – Will this man ever stop dazzling us? Another sold-out concert in Atlanta undoubtedly gives our unanimous answer, but this latest show was truly special. Terminal West has continued rising in the ranks of more prominent and iconic venues throughout the city of Atlanta, so hosting the likes of Tchami on a Tuesday spoke highly of both parties.
The small-scale presence at Terminal West adds for an intimate experience on a nightly basis. Tchami's stage setup brings about a religious notion with its churchlike mirrors engulfing our pastor, but the only religion being worshiped here is House. His hard-hitting, future house style effortlessly brings us all together in praise.
If you had the pleasure of catching him at TomorrowWorld and Opera prior to this evening, you'll understand that this man is no stranger to our city nor flawless sets. His ability to blend his notorious style and ageless tracks that many of us grew up with is a special trait that all of us happily anticipate.
Tchami's tour continues tonight in Norfolk, Virginia and throughout the surrounding states in the coming weeks. Be sure to do everything in your power to be there! Take my word for it.
Comments
comments