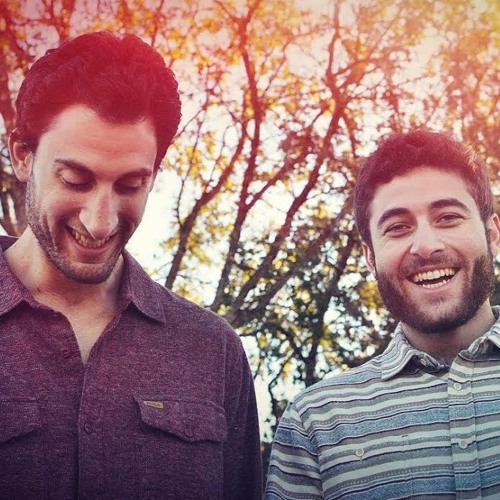 Relatively new indie electronic group The Lagoons have made a name for themselves with their soulful and feel-good music. These two brothers, Ryan and Joey Selan from Austin, Texas have really found a knack and a groove with their music. From their debut EP Hypocrisy through today and their new Gems EP, you can hear their sound has evolved and become polished enough to warrant some much needed attention from the music world. "Rainbows" off of the EP is as genuine and light-hearted as can be and we are thrilled to have the premiere for it.
It was their single "California" off of the EP which skyrocketed this duo into the limelight but "Rainbows" may be the most complete and well-produced song of theirs yet. The mix of woodwinds, piano keys, soft lyrics, and ambient electronic sounds make for a passionate song. The saxophone is the highlight. It gives it a groovy and blissful feeling which brings out the joy that The Lagoons are trying to convey. You can just sit back and relax to this song while imagining being at a warm and happy place. The lyrics are also all something we can relate to. We have all been struck by the sight of someone and the wave of feelings that come with it.
"Rainbows" is out now along with the rest of the Gems EP and is available for free download and streaming in full. "California" may be the song that got these guys' names out there but there is joy to be found in the entirety of the EP. So check out "Rainbows" now down below and after that be sure to check out the rest of the EP and keep The Lagoons on your radar.
The Lagoons- Rainbows | Free Download |
The Lagoons- Gems EP
"Follow" The Lagoons: | Facebook | Twitter | Soundcloud |
Comments
comments