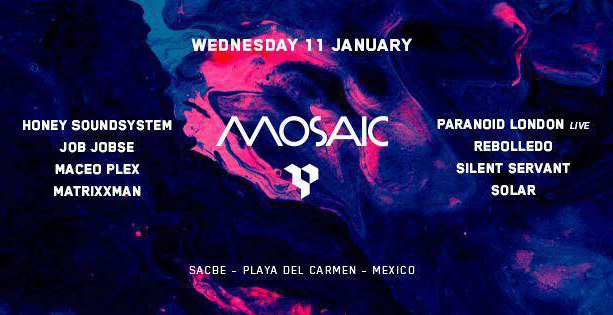 On Wednesday, January 11th Maceo Plex brings Mosaic, the weekly Ibiza event, to the mystic eco-village of SacBe, located in the jungle within the city limits of Playa del Carmen.
The Playa Del Carmen lineup includes Honey Soundsystem, Job Jobse, Matrixxman, Paranoid London live, Rebolledo, Silent Servant and Solar.
Maceo and Rebolledo have already been lighting up Playa Del Carmen with sets on the Mayan Warrior art car, but this showcase along with Ellum in Tulum host Maceo's crew for what is sure to be an unforgettable night.
Check this playlist and start warming up for Mosaic at SacBe.
Tickets for the event are available here.
Comments
comments