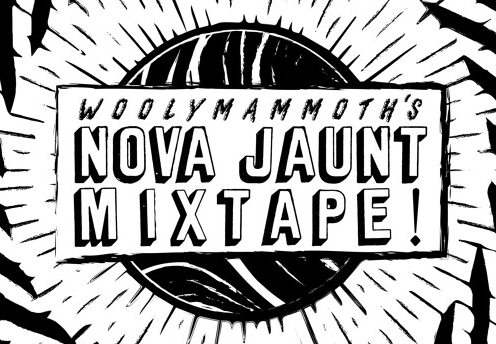 At only 20 years old, Woolymammoth is a rare visionary. His latest mixtape, titled "Nova Jaunt," showcases twelve unique tracks and features a handful of guest producers.
An experimental bass masterpiece, "Nova Jaunt" is a refreshing take on electronic music. Each and every track on the mixtape serves a specific purpose, acting as a different chapter to the Nova Jaunt storyline. In it's entirety, the mixtape is ominous and has the ability to transport you into a completely different dimension. To accompany the mixtape, Wooly has also released a visual album to give his growing audience a completely different experience of the haunting fantasy which can be watched via Youtube.
"This project was based off of a load of deep messages/tales wandering around in my head throughout 2016. I was able to piece them together into a story with the help of exploring this crazy novation synthesizer I copped a while back…thank you all for your patience."
– Woolymammouth
Want to see the mastermind live in the flesh? You're in luck as Woolymammoth will be taking the stage at Wobbleland this year. Click here to buy your tickets to the three day massive!
Woolymammoth – "Nova Jaunt Mixtape" |
"Follow" Woolymammoth: | Facebook | Twitter | Soundcloud |
Comments
comments