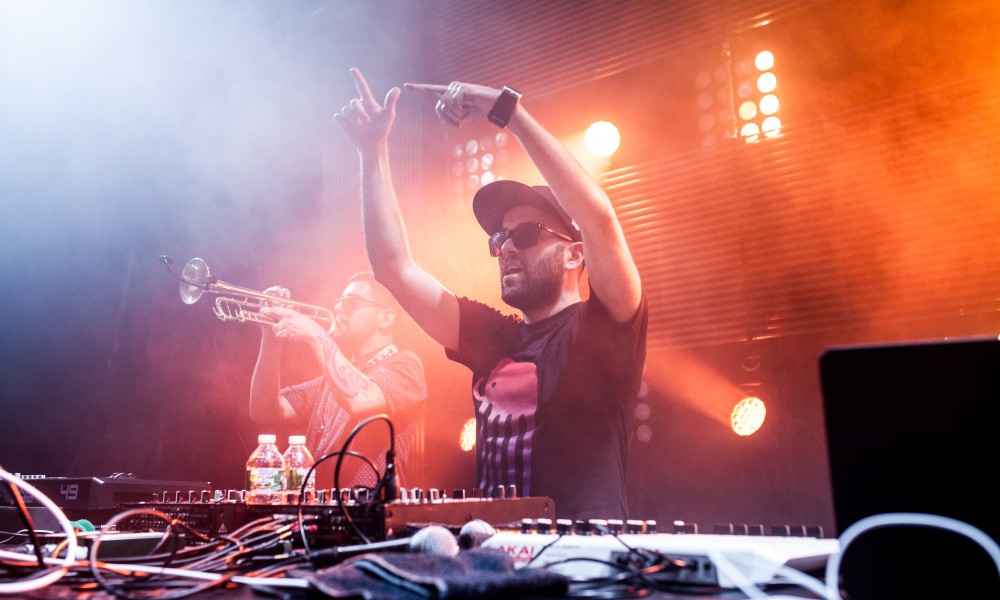 Gramatik just released his most recent pack of remixes, and unsurprisingly, they're all dope. For this package, he rounded up Beat Fatigue, Psymbionic, and Cobrayama to remix Epigram cut "Satoshi Nakomoto," the very bumpin' hip hop single featuring Adrian Lau and ProbCause.
All three are cool takes on the original – Beat Fatigue's version retains the hip hop vibes but shifts the focus towards the low end, with some very funky basslines that take the tune in a new direction and a crazy guitar solo at the end. Psymbionic, in his typical fashion, takes things into a squelchy glitch hop direction, and does some really cool chopping with the horn samples.
Finally, Cobrayama takes the track in a very mellow direction, with a hazy beat that's reminiscent of early Flume tracks, or Exmag, a group of which Cobrayama and Gramatik are both former members.
Listen below, and follow all these great producers for more heat!
Gramatik – Satoshi Nakamoto Remixes |
"Follow" Gramatik: | Facebook | Twitter | Soundcloud |
"Follow" Beat Fatigue: | Facebook | Twitter | Soundcloud |
"Follow" Psymbionic: | Facebook | Twitter | Soundcloud |
"Follow" Cobrayama: | Facebook | Twitter | Soundcloud |
Comments
comments