With New Years right around the corner everyone should basically have their moves locked in or at least we hope that's the case. Most every festy worth mentioning has released their full lineup and moved in to tier three ticketing so times running short for those of you still on the fence. Decadence just finished making some pretty big unexpected additions to their lineup that has Denver looking like the place to be this NYE.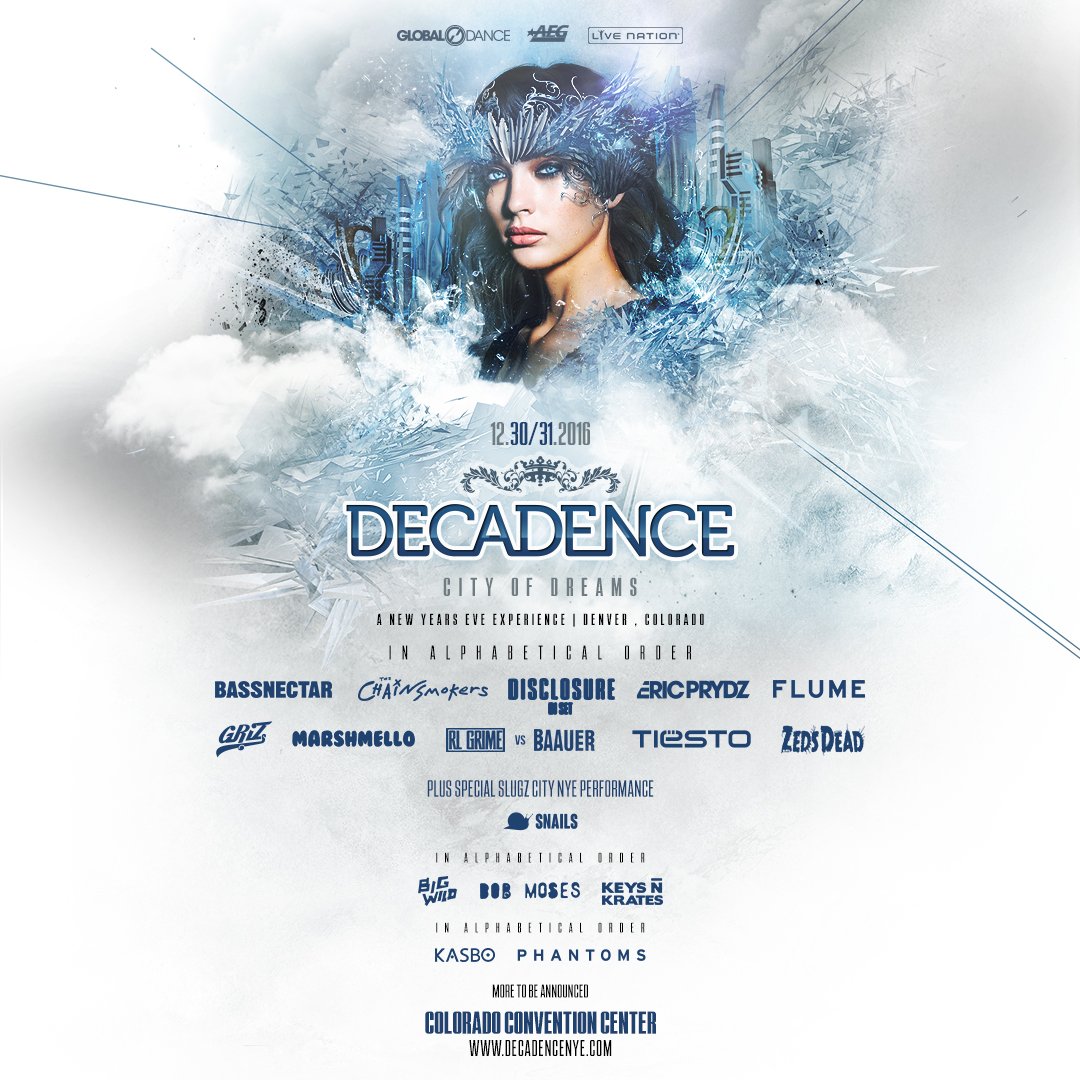 The phase one for this was massive to begin with so these additions were just icing on the cake. I will say this though; even though I'm pleased with the bill as a whole, it would have been cool to see the acts more evenly distributed between the two announcements. The one thing I love about this fest is that the scheduling conflicts are minimal and even if they do exist the stages are a 30 second walk from each other.
Decadence 2k16 (like each year passed) includes a ton of acts you won't want to miss but our list of must see sets looks like this:
1. The recently added Canadian duo that always puts on a crazy show and will have you feeling some type of way, Adventure Club.
2. Our favorite saxophonists who brings the energy day in and day out, Griz.
p.s. I don't think I have ever personally witnessed a bad set from this man
3. A b2b spectacle that has us scratching our chin.. RL Grime vs Baauer, I have an idea what's in store but this is something I need to see to believe.
4. Of course you have to be with the Decadence veteran, Snails, when the ball drops for a "special Slugz City NYE performance."
5. For those of you arriving on the scene a little early, the pre party is going to be just as lit. Come out and kick it with Rusko at the official Decadence pre party!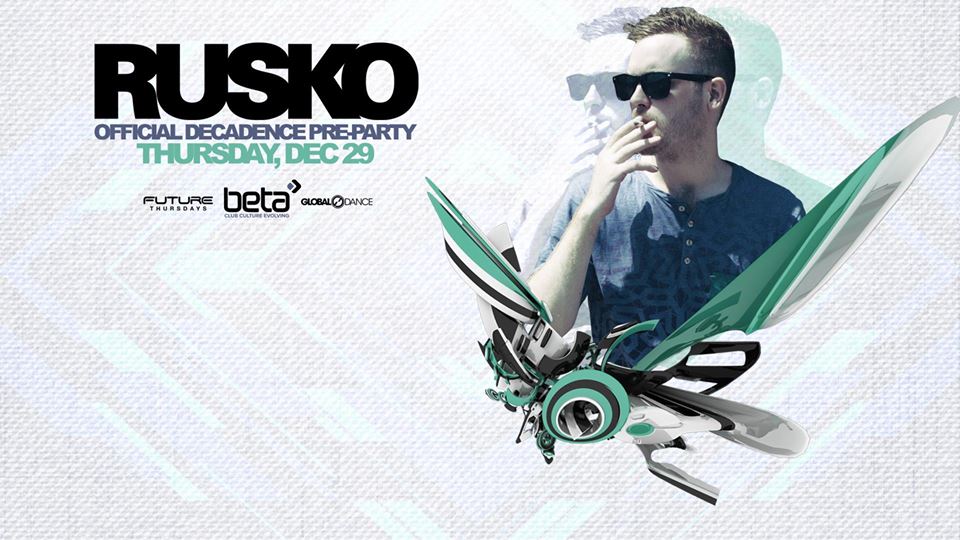 The second wave of artists includes other huge names like Showtek, Borgeous and Sunsquabi. They still have awesome Colorado acts and the silent disco to announce so stay tuned. Tickets for this one are almost sold out for those of you looking to join us in The City of Dreams so I suggest you act quickly!
Decadence NYE Facebook/Twitter/Website
Comments
comments