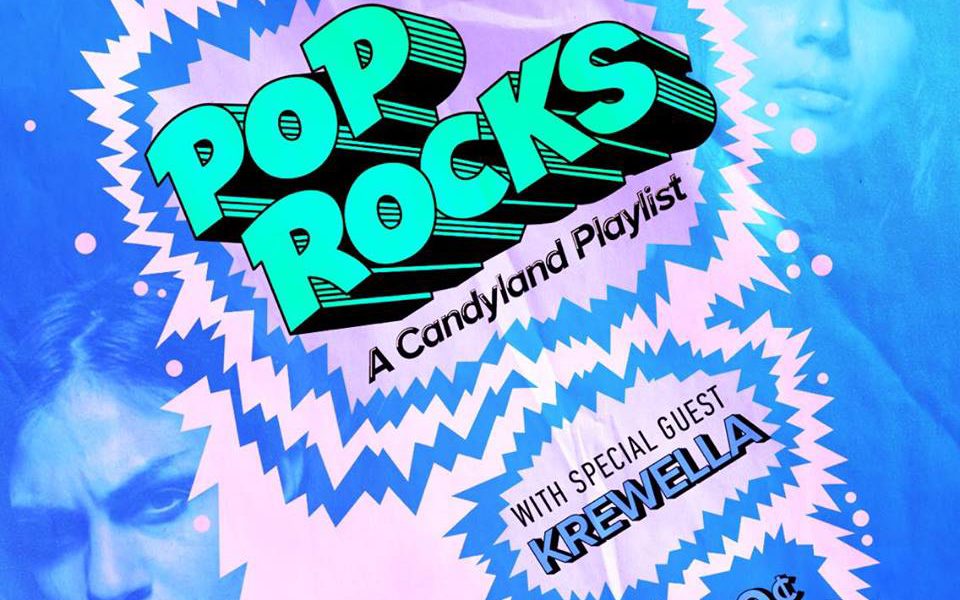 Big news coming at you this morning! We've teamed up with Candyland for her new playlist series titled "Pop Rocks." This is going to be a weekly Spotify playlist of music not all in the realm of EDM and each week she'll be getting a special guest to help cater the tunes. Candyland is starting this series off with a bang and got none other than Krewella to kick things off! Check out the playlist and descriptions below and make sure you check back on ThisSongSlaps every Sunday for a new and exclusive playlist from Candyland and friends!
But first, a word from Josie aka Candyland:
"Hey guys! Been wanting to create a Spotify Playlist for sometime now and finally decided to do it. I realized that I always get asked what I'm listening to when I'm not listening to dance music, and the answer was always 'everything.' Which is true, but after I always wish that I would have answered differently. Being a DJ I'm always looking for new music and new artists so I find a lot of cool music that some people might not know about and I know a bunch of other artists/DJs out there are doing the same! So I decided to create a playlist with different guests each time. And I've asked them to pick songs that you wouldn't expect them to be listening to. So hopefully you find some music you haven't heard before"
And now for the playlist!
Descriptions from Krewella themselves…
How to Dress Well – Can't You Tell
My favorite feel-good track of the moment. I promise if you turn this on you will start grooving and uncontrollably swing your hips around. HTDW has a history of making somewhat sad music but he takes a turn on this song and I must say that I was very happily surprised with the vibe of this one. From the songwriting to the way he delivers every word to the twinkly sounds accompanying the whirly piano, I think this is a perfect track for anyone's taste.
Lido – Citi Bike
To say that I am obsessed with Lido's new album is an understatement. It is one of those records that takes you on an incredible emotional journey only to end with an unresolved moment, forcing you to hit the replay button. This song in particular is reminiscent of vocal production on the album My Beautiful Dark Twisted Fantasy by Kanye West, which showcases the sometimes conflicted and always chaotic mind of an artist in turmoil. Citi Bike explodes in moments of rage and desperation, taking you to the edge of all the emotions you would feel after heartbreak.
Broods – Are You Home
A perfectly-crafted electronic pop track. I love this song because of the simplicity in the layers that brings out complex feelings. The clean slapping bass line and driving percussion interwoven with ethereal harmonies on a catchy topline carries this song from start to finish. Broods have two albums full of more amazing songs so I highly suggest you check out the rest from this brother/sister duo.
PARTYNEXTDOOR – Only U
As an OVO staple, I'm fully aware that I'm biased towards the label's artists and love them all so much. This song has to be my favorite from PND's new album for so many reasons but mainly the latin/jungly groove. It's so easy to move and dance to, not to mention the songwriting is super smooth. I would definitely recommend listening to the entire album if you want to catch a chill hip hop vibe.
Vincent – Her
The beginning of this song comes in and it ALMOST sounds like it could be a Pixies cover, but then slowly starts to build (accompanied by what sounds like angels singing and strings weeping) and explodes into this gorgeous future bass drop with a soaring lead. "Her" is a dance/electronic song with perfect balance between elegant and passionate drive.
Comments
comments