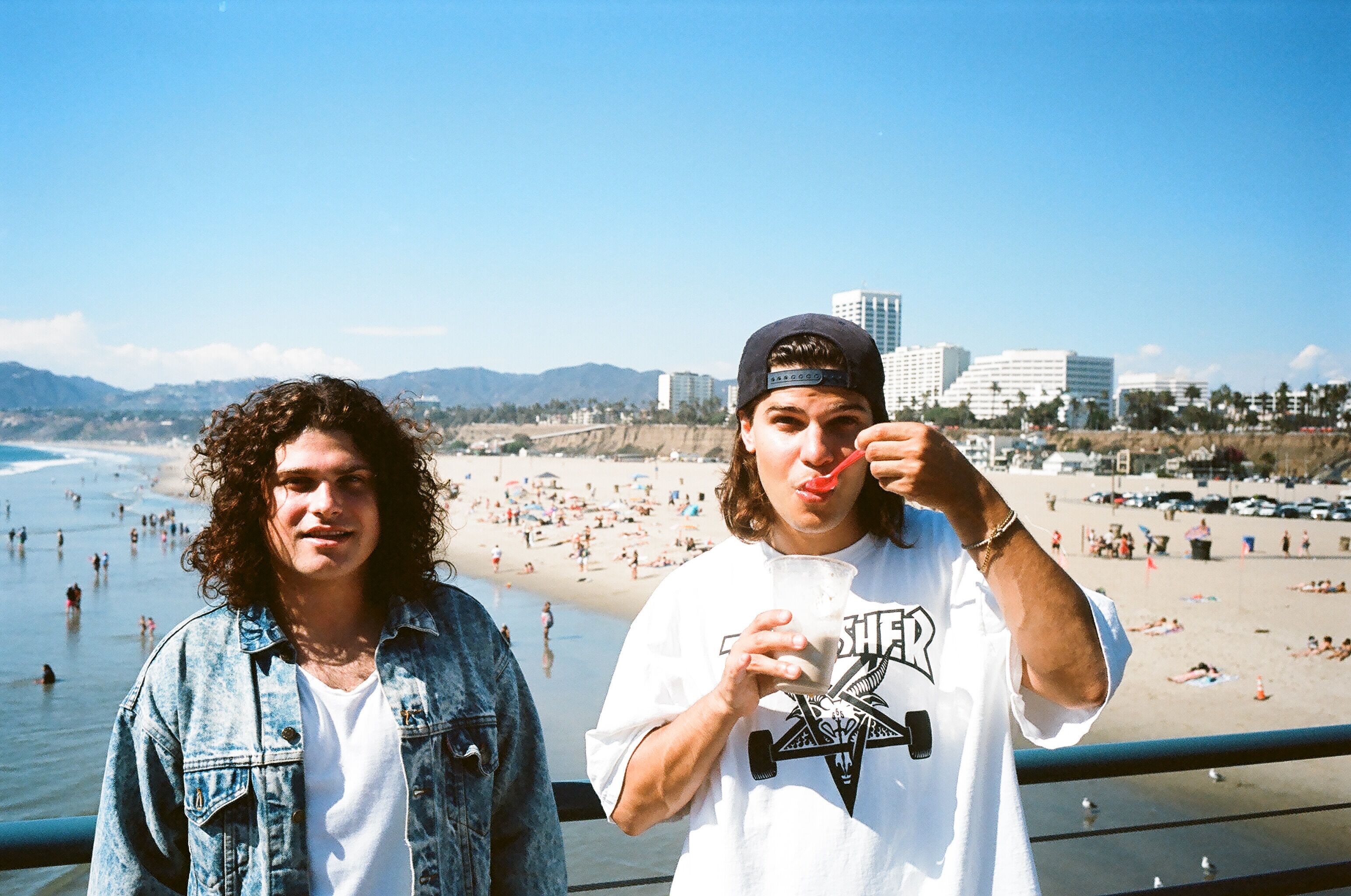 The Canadian brothers Alex and Christopher have been continuously cultivating their sound since their debut in early 2012, and their latest EP, "Beautiful Disaster", is the most dynamic display of their musical talent yet. The six track EP contains the previously released hits "Not Going Home", "24K", and "Ur on My Mind" as well as three brand new tracks. For the EP the duo recruited various guest collaborators, including hip hop superstar Juicy J as well as Stella Rio, Gia Koka and Ramriddlz. DVBBS effectively breaks the mold on "Beautiful Disaster" with sounds that range from the gorgeous, melodic vocals of "Wicked Ways" to the rap-laced party starter "Moonrock", to the wistful, groovy "Doja (No Lie)".
You can stream "Beautiful Disaster" below. | PURCHASE / STREAM
Merch

DVBBS has released an entire new merchandise line to go with the release that is now available to buy HERE.
Giveaway:
We've also teamed up with DVBBS for an exclusive giveaway our San Francisco audience. Enter for your chance to win free merch, tickets, and opportunity to meet DVBBS.
Beautiful Disaster Tour Dates:
December 16 @ Rebel – Toronto, ON (CA)
December 29 @ Stereo Live – Houston, TX (US)
December 30 @ Stereo Live – Dallas, TX (US)
December 31 @ Martina Beach Club – Playa Del Carmen (MX)
January 14 @ Haven – Atlantic City, NJ (US)
January 27 @ Bell Centre – Montreal, QC (CA)
January 28 @ Echostage – Washington, DC (US)
February 04 @ The Novo – Los Angeles, CA (US)
February 09 @ LIV – Miami, FL (US)
February 10 @ Royale – Boston, MA (US)
February 17 @ Warfield – San Francisco, CA (US)
March 04 @ Skyway Theatre – Minneapolis, MN (US)
March 09 @ Beta – Denver, CO (US)
March 10 @ Opera – Atlanta, GA (US)
March 11 @ Observatory North Park – San Diego, CA (US)
Comments
comments