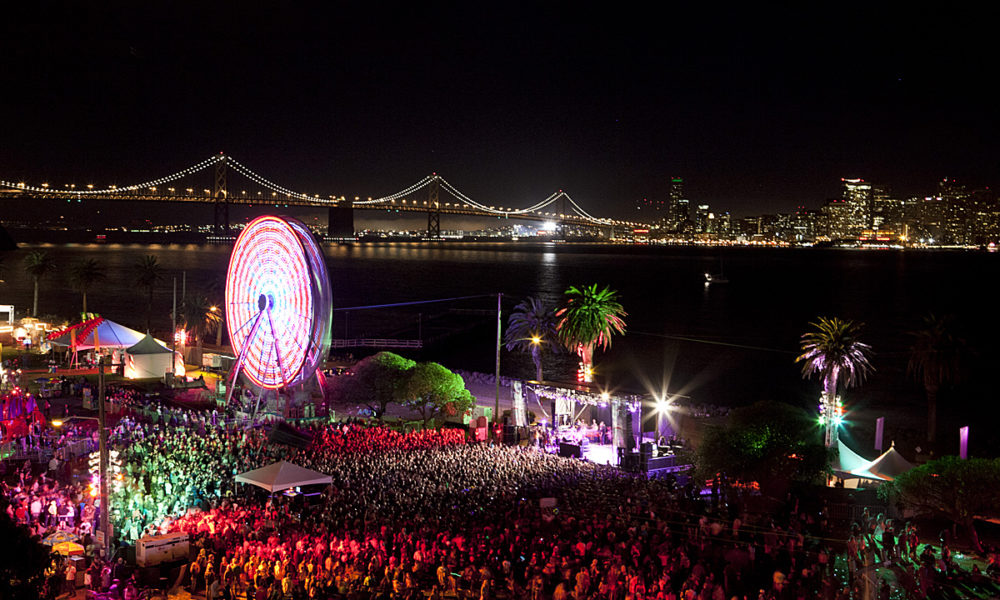 With what's been a pretty wild 2016 is beginning to hit those last few wind-down months, there's going to be no better way to officially welcome those cool fall breezes other than Treasure Island Music Festival. Tickets are still available for this amazing event and you'd be foolish to miss out if you can avoid it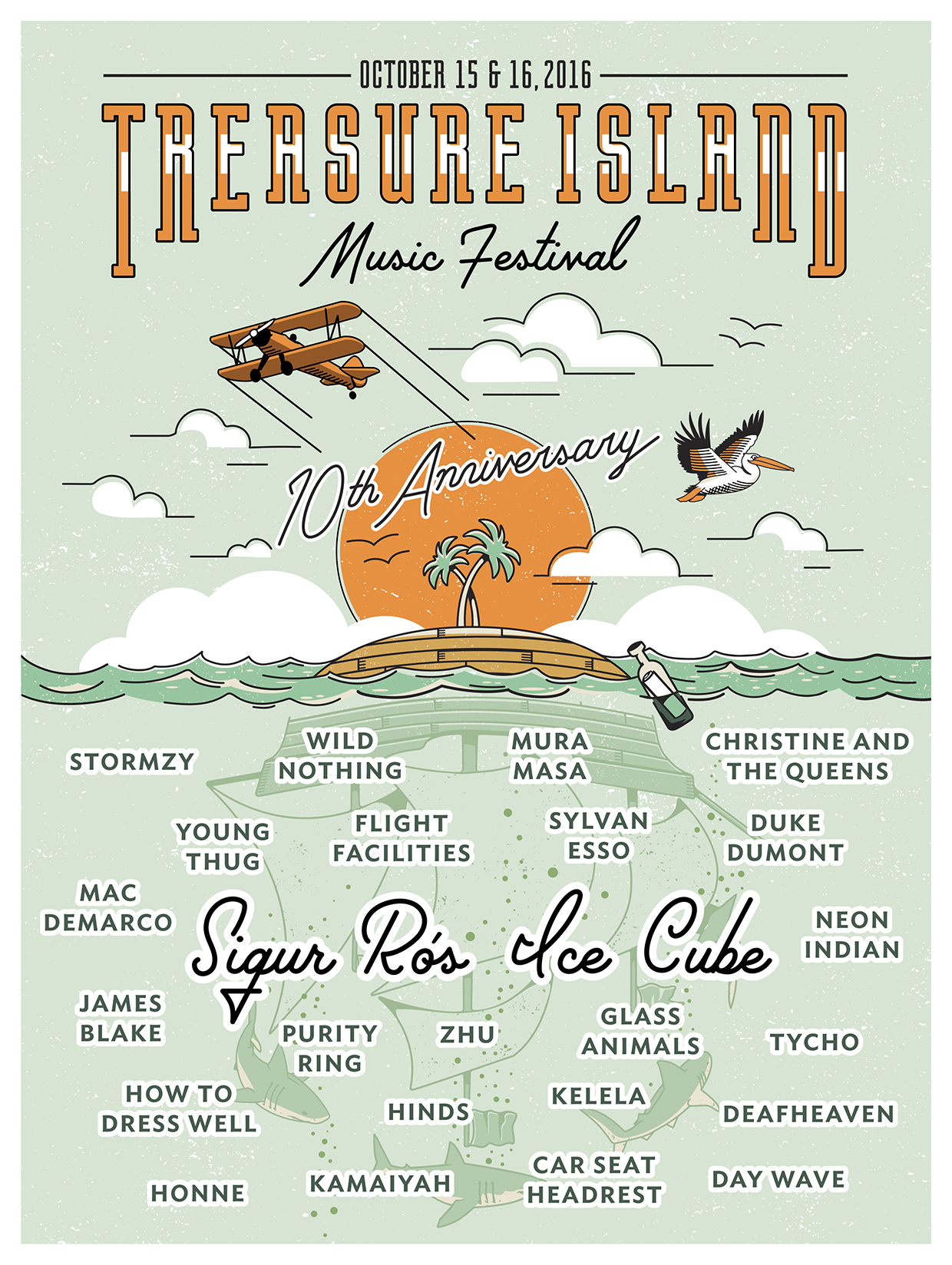 This bay area festival truly is one of the regions greatest events and nothing makes that more clear then the fact that they are celebrating their 10th anniversary. Considering the insanely talented and diverse lineups in the past featuring amazing artists like Outkast, Chromeo, Porter Robinson, Major Lazer, SBTRKT, and so many more. Once again it should come as no surprise that this 2016's festival is just filled with amazing musical acts and we figured who better than us to fill you on some of the one's we're most pumped for.
Ice Cube Ft. MC Ren & DJ Yella
This one is simply obvious. For anyone that's a fan of that hardcore rap then I'm sure your just excited as I am over the thought of Ice Cube taking the stage again, especially when he brings some of his friends along with him. His Hard Summer performance was timeless and there is no doubt that the bay area will be as hyped as ever for this legends performance.
Mura Musa
This British producer has been blowing people away with his gorgeous melody driven beats that absolutely thump on the low end. Mura Masa has been cranking out nothing but gold since he first appeared on the scene is he's without question a set you'd be foolish to miss. The fact that he just dropped an incredible track with the world famous A$AP Rocky should hopefully be enough to prove my point.
And of course don't forget to peep this one if you need your mind blown
Zhu
This is another one that might seem like a no brainer to some. Zhu is pretty much the walking incarnation of blowing up overnight. Everyone remembers trying to figure out his true identity but nobody ever lost sight of just how breathtaking his tracks truly were. There is no question that Zhu will have quite the performance planned for Treasure Island.
Tycho
If you've never seen Tycho perform live then you should honestly just grab some tickets for this festival right meow. This local group is simply awe inspiring and their groovy ambient style will certainly make them one of the most fun sets of the weekend. They even just dropped a brand new album with the festival only a few weeks away!!
Also be sure to check out the latest installment of their Burning Man sunrise mix series they are a sure thing of beauty
Kamiayah
If you haven't heard of this sick up and coming Oakland rapper then you are without question sleeping on her. Her flow is relentless and her tracks are catchy, hard, and have that signature bay area sound that so many people have come to know and love. Make sure you catch this local artists absolutley tear up her set because there is no question that Kamiayah is going to be one of the most talked about performances all weekend. Check out her album below and be sure to peep her soundcloud if your feeling it.
Also if you missed out on her hard hitting collab with YG & Drake "Why You Always Hatin" you gotta get out from under that rock, but we got you covered
All in all these amazing artists are just the tip of the iceberg of what Treasure Island has to offer. This festival seriously is one of the best collections of art, food, and music, that the bay area has to offer. 2 day passes and single tickets are still on sale so if you can make it work be sure to swoop some up here and enjoy what will be one of the best festival experiences of your life.
Comments
comments