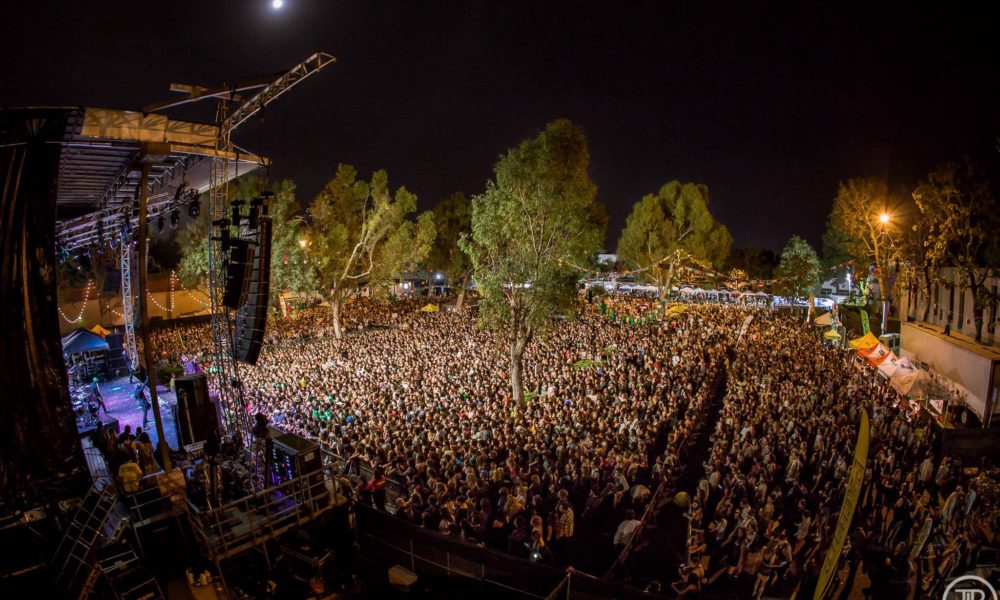 This past weekend The Growlers took over The Observatory in Santa Ana for their inaugural Beach Goth Festival. For attendees who had never been before, the next two days would be filled with an eclectic line up, good food, and an eccentric crowd of music lovers whose sole goal was to get lost in the experience. Despite Southern California's rocky forecast with rain and wind, there was no report that was going to ruin a dedicated fans mission to enjoy the days ahead.
If you're like me parking is always the first task to trump when going to a music festival. Luckily, Beach Goth had teamed up with the OC Fairgrounds and had answered everyone's parking prayers with affordable parking accompanied by a free shuttle. I personally never waited longer than 10 minutes to hitch a ride and found myself on site and in line within minutes- but we aren't here to talk about the parking.
To say Beach Goth catered to every music lover's dreams would be putting it mildly. While Day One focused more on the Indie Pop side with the likes of TLC, Melanie Martinez, Bon Iver, and James Blake; Day Two provided the Underground, Hip Hop, Electronic aspect with Gucci Mane, The Pharcyde, Trippy Turtle, RL Grime, Justice and more.
For those who wanted to see artists inside, it did prove to be a little tricky with the capacity reaching its limit almost every couple of minutes. With two stages inside and a side room to boot, fans were met with guarded doors and lines that felt like sheep being herded to their pen. However, once inside things seemed to ease up for the main room. The crowd that was once rambunctious to get in, easily dispersed between the different levels, providing different vantage points for each fan. It didn't matter which level you were standing at, The Pharcyde and Ugly God had everyone screaming, while Sebastian and Trippy Turtle had those in attendance bouncing. Unfortunately,The Constellation room was a different story. It always had a line and always had a wait time.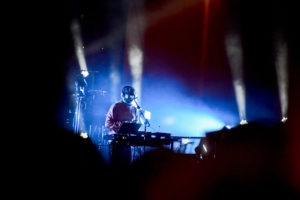 The outside stages proved to be one of the best spots to park for both days, although the rain on Day Two did challenge the love fans had for their artists and their tolerance for pitiful weather and hardly any place to sit. If one of you're must see artists was Grimes, there was no saving the disappointment that was the rain that cancelled her set and tears to follow. To rule out outside all together though would be a shame as Day One saw TLC, James Blake, and Bon Iver with sets to stun a sea of people. Day Two had Gucci Mane, She Wants Revenge, a delayed but dirty set by RL Grime, as well as incredible closing set by Justice. It also helped that all the food from pizza to tacos to funnel fries surrounded the outlying skirts of the layout.
Overall, the festival did the best it could with the circumstances it was dealt. From a change of venue location early on to unpredictable weather, Beach Goth provided the best outcome for all in attendance. Would I go again? Absolutely. Life and music are all about the experience and this was one I thoroughly enjoyed.
Comments
comments