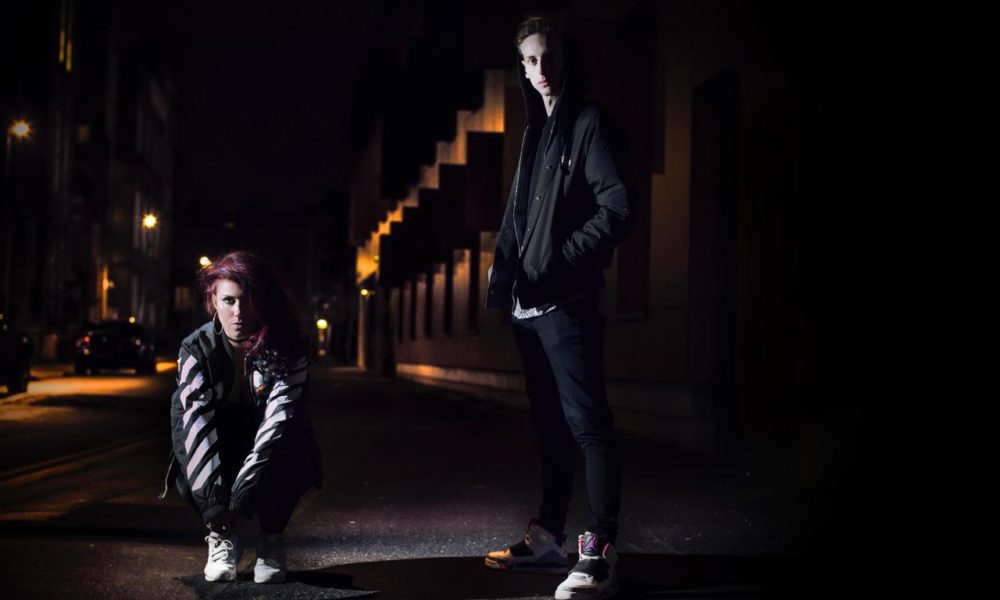 SISTER Radio has been absolutely MASSIVE on TSS's radar lately, and for good reason. The monthly radio show, hosted by quirky duo Carly Wilford and Shan McGinley, feature a mix from your favorite artists, providing new and unique music to blast and vibe along to. However, it doesn't end there. Aside from the eccentric energy shared between Carly and Shan that fluidly transcends into all of SISTER's listeners, the duo also tops off each radio show with a fresh interview to keep you woke on not only new tunes, but also on all the latest news.
This month, SISTER Radio features a groovy mix from London-based duo Jack Beats before propelling into an interview with the one and only Big Narstie. So click play, take a listen, and feel free to dance along as we at TSS turn the tables on Carly and Shan, giving them an exclusive interview in order to get a look inside of SISTER Radio.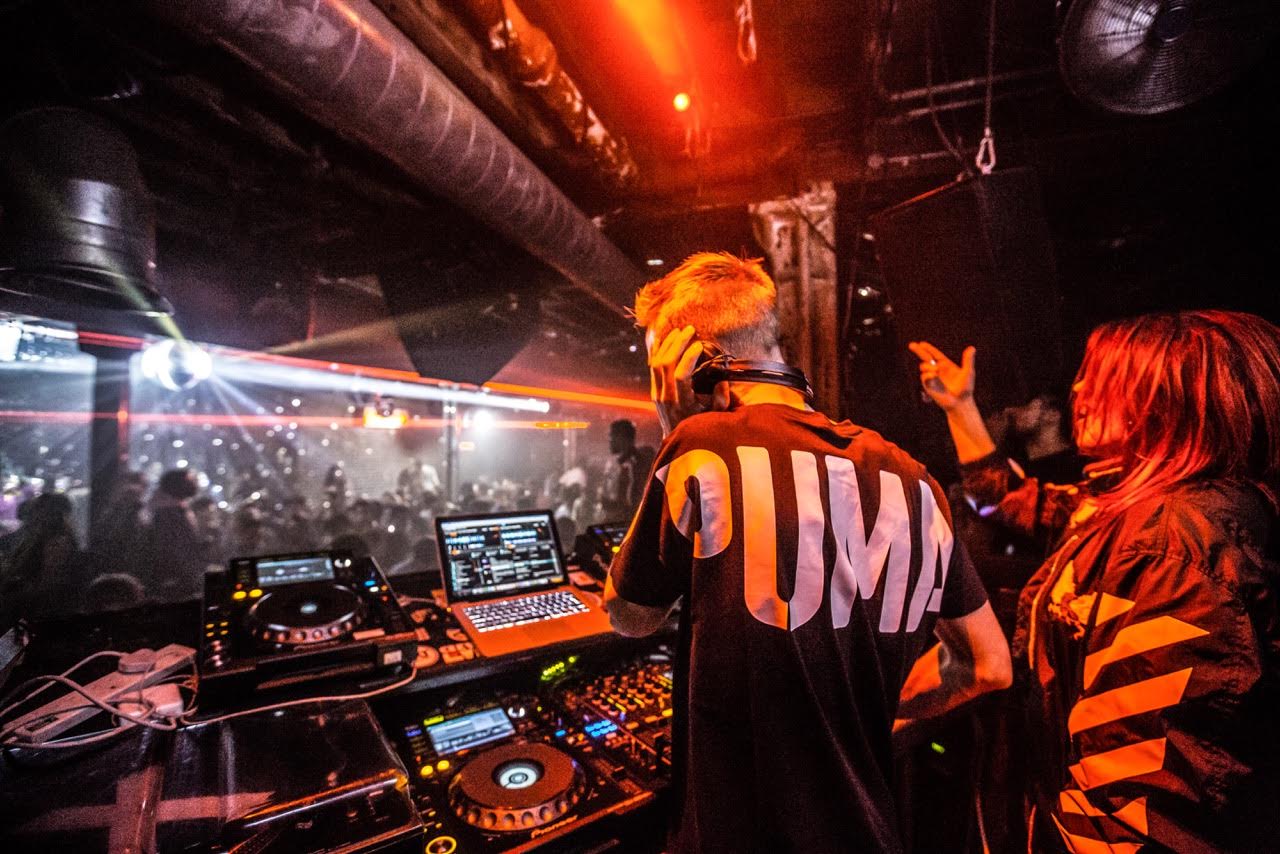 TSS: You two have incredible energy and chemistry on the air, holding conversations that bounce off of each other effortlessly. How did you two ultimately decide to come together to create SISTER Radio, and what does the meaning of the word SISTER mean to not only your radio show, but to both of you individually as well?
Carly: Shan and I had worked together for a while on I Am Music hustling our way around the industry on red carpets, festivals and interviewing artists. We first met when we were both on Shoreditch Radio and I remember us having a power chat where we said that we were not going to stop until we got to the top of our game. After I left Rinse FM I had a vision of changing the face of radio in the US as I didn't feel that it was a fair representation of the music scene. At ADE last year we had a meeting with Chris from The Boy In The Corner about the individual radio projects that we were working on. He looked at us both and said "Why don't you do something together?". We created a pilot and decided to drop it as our first episode. SISTER was a platform I initially decided to launch to help to bring through female producers and when we were looking for a name and brand for the show it seemed like an ideal voice.
Within the EDM and electronic music scenes there are still very few female producers so it was a calling card for girls to step forward. The logo is the Native American symbol for SISTER and I love the fact that it is in black and white with two people stood side by side. The world needs balance right now so doing the show with Shan is a perfect representation of that. Maybe governments and board rooms can start to do the same.
TSS: One of my favorite things about your radio show is that you two claim "rules & stations are irrelevant." You can really see how this holds true when looking through the episodes of SISTER radio, noticing how featured guest mixes are from artists that range across the board of electronic music. Why is it important to the both of you to showcase music from all subgenres of dance music?
Shan: "Rules & stations are irrelevant", honestly this statement came about because of the fact we didn't see a place for SISTER or what we were bringing to the table on any mainstream radio station at the time. We've both worked in loads of different stations where to a certain degree you're told what music you should be playing to the audience. In terms of being a Radio DJ who acts as a taste-maker for the music scene, you've got to fight for that freedom to bring through the artists/producers that you believe are going to resonate with the wider public and help to evolve music scene into a new era.
I think it's absolutely crucial that we as SISTER showcase as many genres of electronic music side by side as possible because that's the new generations way of digesting music. It also makes for an extremely exciting and energetic listening experience which ultimately educates our listeners on fresh music and scenes you might not of been exposed to otherwise.
TSS: SISTER Radio show's major motto is "Global Rave Material." Can you further dive into this motto, how it encompasses SISTER as a whole, and what you two hope to achieve with such an iconic phrase?
Shan: The motto itself came about in a split second whilst our minds were buzzing and thinking of sound-bites/radio drops we were going to script up for our MC SGT Pokes to record the next day at the studios. From there onwards Global Rave Material kinda took on a life on its own for us, the motto truly summed up what we wanted to do with SISTER as a whole in terms of the radio-show and our live dj sets.
The internet has propelled radio massively into the future, you now have radio presenters like Ebro, Charlamagne Tha God, Zane Lowe, Annie Mac and Big Boy who've become global names through their interviews on YouTube and much more. Also with the birth of radio-stations like Beats 1 and radio shows like Soulection, a radio presenter no longer needs to be think from a local or national perspective because the internet allows them to reach people all over the universe which effectively makes them a global radio DJ.
When I think of the tagline, Global Rave Material it makes me think of records and vibes that will slay any rave or any festival across the globe. In terms of what we want to achieve from the motto, it would be incredible to see the next wave of electronic music lovers using Global Rave Material as slang to describe a belter of a tune and also how they explain listening to SISTER radio or checking us out live at festival. I also love the way you've already dubbed it as an "iconic" phrase too, big ups to you haha!
TSS: To wrap up your radio show episodes, you include a mini interview with a dope artist within the dance music scene. I love how SISTER Radio not only exposes listeners to different types of music, but also takes it a step further by educating its listeners with new insight that comes directly from their favorite artists. Can you further discuss your reasoning for including this in your radio show, and the benefits you have seen from doing so?
Carly: Interviewing artists is one of the ways that we have propelled our way within the scene. Not only from the exposure and online reach but also from knowledge that you pick up speaking to some of the worlds greatest minds. Between us we have interviewed the likes of Nas, Kendrick Lamar, Nina Las Vegas, Skrillex, Skepta, Alison Wonderland and Stormzy. We have listened to artists dreams, opinions and life stories and shared them with audiences all over the world.
Finding out about the people behind the music takes an audiences understanding of their work to deeper level. You find out the reasons why they made the music they do and the emotions they felt when they were writing it. It is really, really powerful. Once a musician has opened up in an interview it creates a bond between you which means we now have some really amazing peers, friends and eternal inspirations. We hope to bring that to our listeners too.
"Follow" SISTER Radio: | Facebook | Twitter | Soundcloud |
Comments
comments