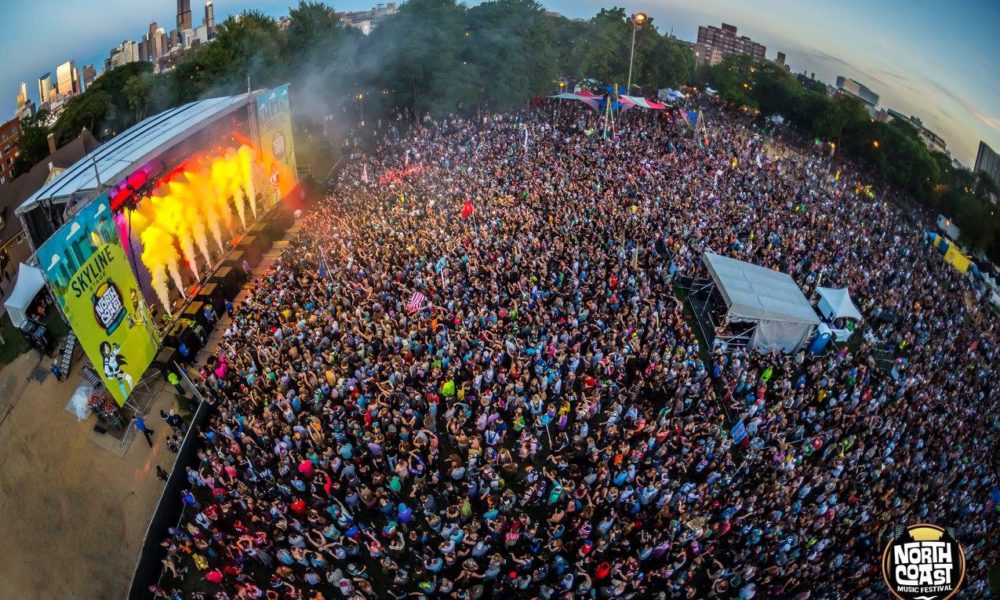 Photo: Phierce Photo
North Coast Music Festival has always been something to look forward to at the end of the summer, and those who attended this year got everything they could've asked for. The weather was perfect all weekend long with good vibes in every direction. This year featured a bigger silent disco than before with an awesome lineup of local talent. Also the Heineken House was a great place to find late night vibes at any time of day.
Stand out set of the weekend to me, hands down, was Matt And Kim. They really know how to get a crowd moving with an insane stage presence. Plus the last minute ending with "Prison Riot" was absolutely insane. Yes that's the one with Lil Jon if you didn't know. These two literally hit so many different genres while turning their set into a straight up house party.
Biggest surprise set for me was Sleigh Bells. They brought me back to my roots as a kid which I was not expecting. A name like that I though would bring on a light feel good vibe, but this group rocked my ass off from start to finish which is an unexpected treat. They did also pave the way with a perfect opening set for one of the Friday headliners, Grouplove.
Yes I know Odesza was playing at the same time. But I figured checking out a different artist couldn't hurt especially if they were also a headliner. So Grouplove, thank you for jamming out with the crowd. If you haven't heard their track "Welcome To Your Life," well, it's pretty much something I listen to everyday now because of that set. Music discovery is something that I think is very present at North Coast Music Festival and is something that helps set it apart from the rest.
The rap game was on point. Juicy J, Ty Dolla Sign, and Action Bronson all tore up their sets making them the perfect contrast for the electronic headliner playing just a couple hundred feet away after they finished. Also Saturday night featured Logic for those who didn't want to get filthy with Bassnectar. Other dirty wubs came courtesy of Brillz and Zomboy among others.
Sunday was the hottest day of the weekend, If you even wanted to call it hot. It was probably that plus the combination of two days of festival activites which lead to a lazy day three. Hopping from shade spot to shade spot, we got a good mix of music throughout the day. Headliners Zedd and Umphrey's McGee would be my lineup to do a split between the two. Never seeing Umphrey's, they get mad love in Illinois so I had to check out all the hype. Of course, Zedd is Zedd is there anything else that needs to be said about him?
Hands down, greatest way to spend Labor Day weekend and say farewell to Summer. Never thought it would come this soon.
Comments
comments