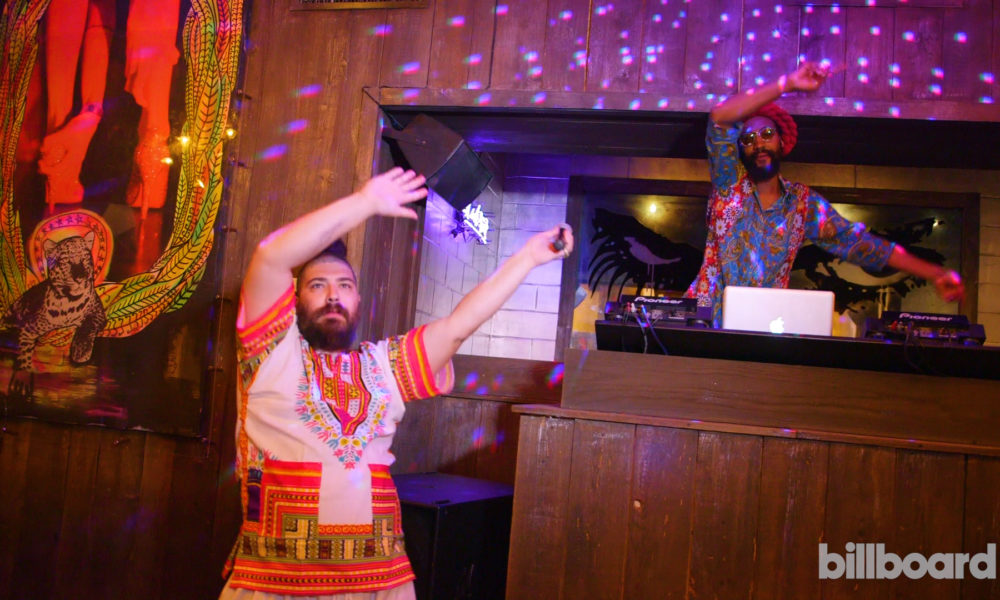 As it is stated in the video, "All of the greatest musical acts throughout history have tribute groups."
Made up of The Fat Jew – aka Josh Ostrovsky – and friend Maachew Bentley, Major Behavior is the EDM world's newest tribute band. Revealed through an exclusive video interview with Matt Medved via Billboard Dance, the two friends are set to go on tour this fall to further inspire fans of their internationally known idols. In a hilarious BTS look into the formation of Major Behavior, the duo reveals that they will be performing Major Lazer's chart-topping anthems to crowds across the country as part of The Fat Jew's music festival series, IRL.
Watch the video below and find out more about the tour here.
Comments
comments