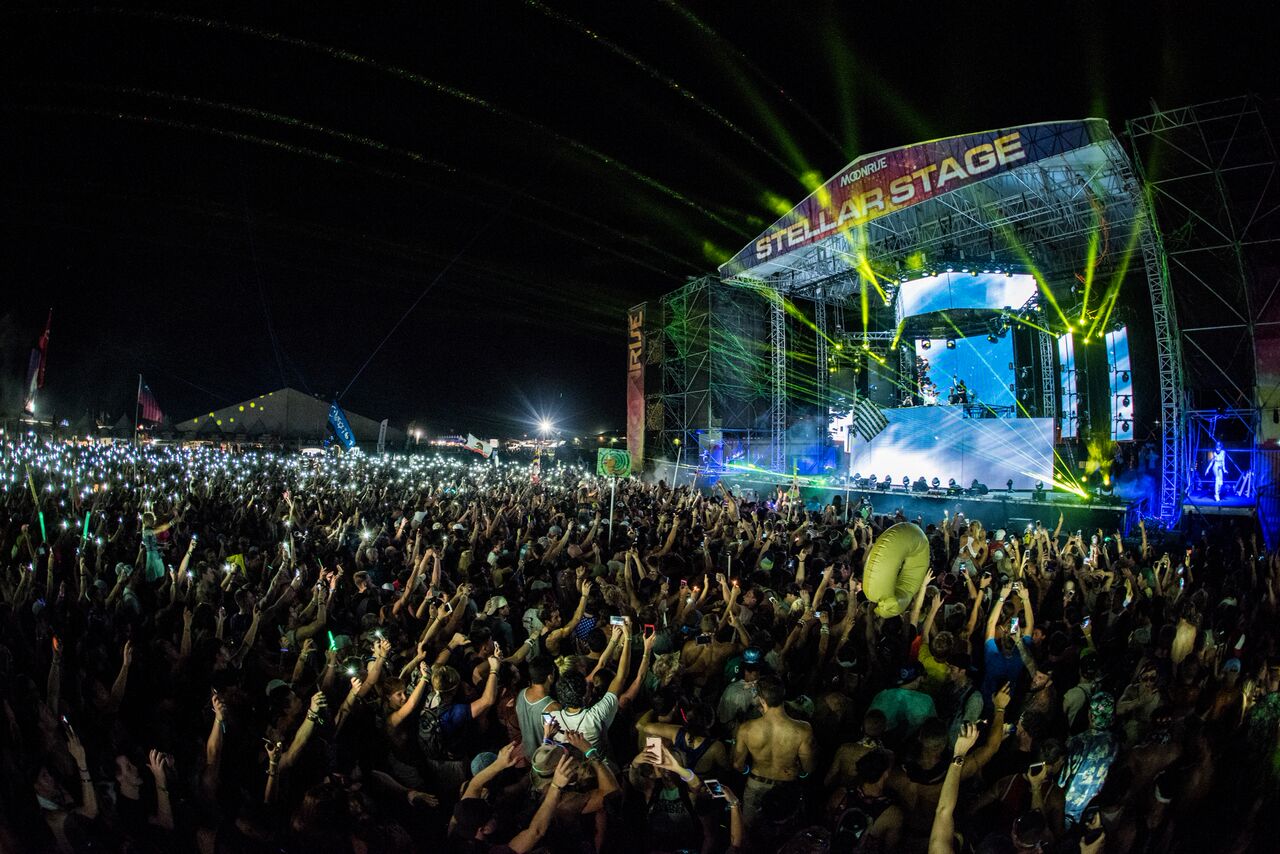 Photos Provided By Moonrise Festival
Festival season is every avid music fans favorite time of year not only because of a number of our favorite artists being at the same venue for the weekend but it gives fans an opportunity to travel. With there being no shortage of festivals throughout 2016, there was one that certainly grabbed our attention and certainly lived up to the hype, Moonrise.
Baltimore's flagship electronic music festival took place at the historic Pimlico Race Course featuring one of the more exceptional lineups we've seen in quite sometime featuring some of the biggest names in bass and hip-hip.
The crowd was filled with devoted music fans and the weather holding up even with reports of rain throughout the weekend, Moonrise delivered an unforgettable experience for all those lucky enough to attend, artists and festival goers alike.
While no sets from the weekend were recorded (unfortunately), we wanted to take a look back at some of our favorite sets that made the festival memorable through a miniature photo gallery. Check it out!
*List curated by set time*
Anna Lunoe
Australia's leading lady is always one to put on a clinic whenever she steps behind a pair of CDJS because she is one of the true taste-makers in the world of electronic music. Taking to the mic telling the crowd to "make some noise if you're sick of the same old shit," Lunoe unleashed her fury topping things off with an unreleased remix if hers.
Mija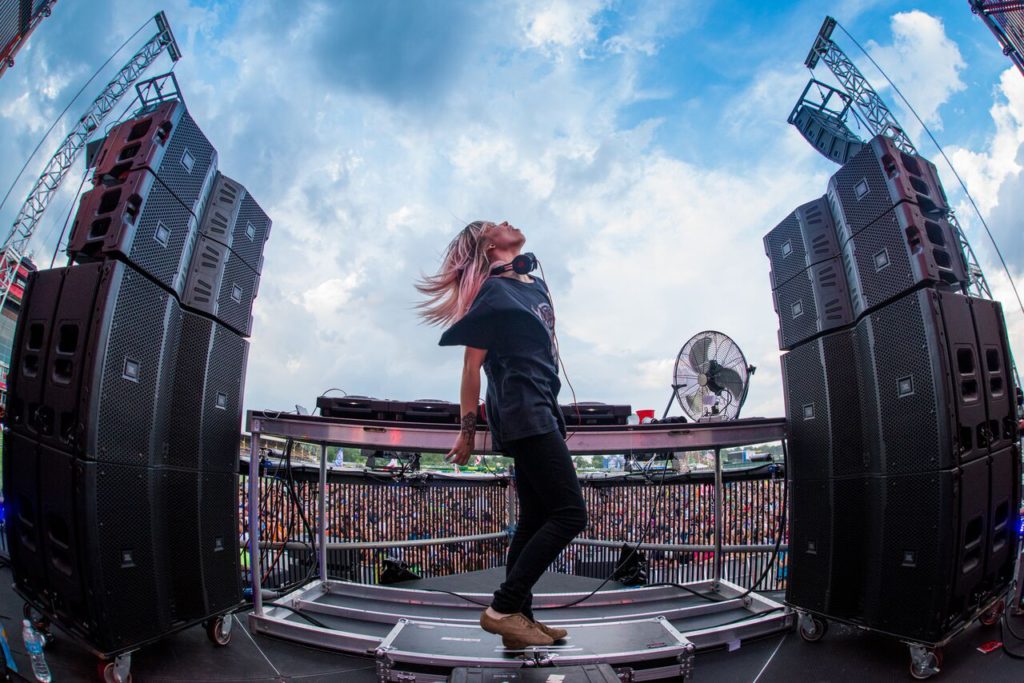 A Day To Remember. Mija dropped an edit of A Day To Remember that completely flipped the crowd upside down and set the tone for the type of set the Celestial stage witnessed. The fk a genre mastermind is always one to practice what she preaches and it doesn't get much "Better' than that. (See what I did there?)
Flux Pavilion
When can one ever go wrong when it comes to a set from Flux? The correct answer is never. The long time TSS fan favorite did what he does best unleashing a bevy of bass at the main stage sprinkling a number of unreleased Circus tunes into the mix. Hearing his collab with NGHTMRE in a festival environment is unreal.
Flosstradamus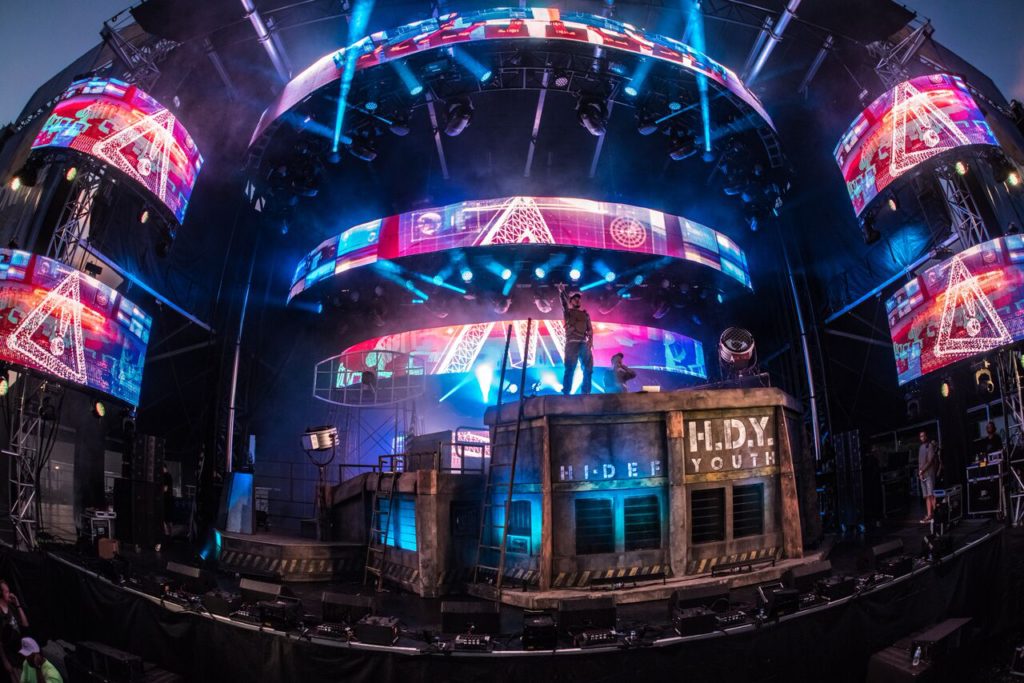 Flosstradamus and their faithful HDYNATION took over the Lunar Stage for what was one traptasic 60-minutes. Many questioned why there was a 15 minute change over following Tyler The Creator, but that was only because they're brand new stage set-up had made its way to Pimlico Race Course. Pictures do not do it justice.
Team EZY
We told you Team EZY is one of the must-see sets of the weekend and he certainly lived up to the hype. The OWSLA talent kicked off day 2 with a bang and never looked back. While everyone was still recovering from the day before, he had the whole crowd bouncing from start to finish.
San Holo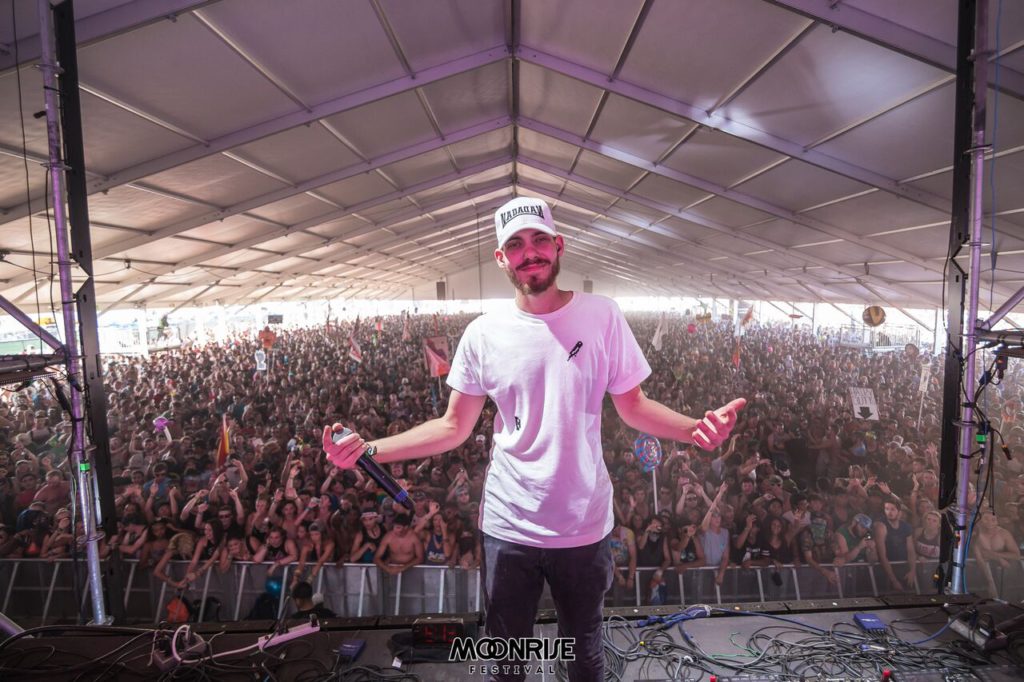 It's safe to say the Solar Tent was the place to be on that Sunday afternoon because it was easily one of the most perfectly curated lineups that we'd even seen at a festival. The tent was packed to the brim for bitbird head honcho San Holo. The Dutch producer held nothing back from the Moonrise faithful in what was one of the wildest sets of the weekend.
Vanic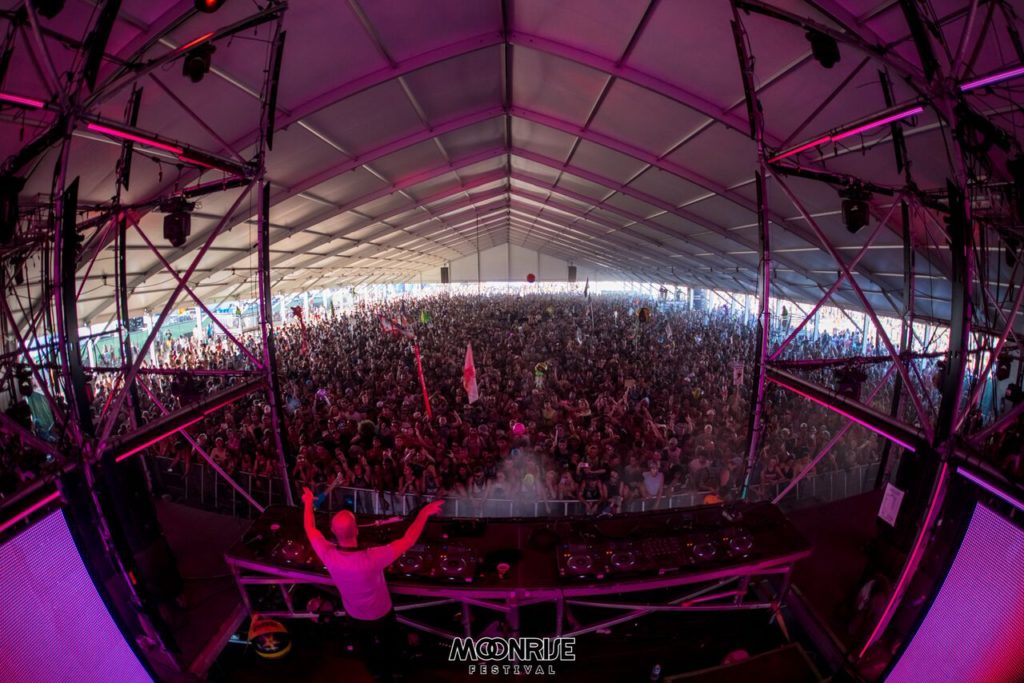 San Holo into Vanic? Talk about the ultimate one-two punch! While the tent was filled to capacity and the crowd continuing to pour in, the man known for his indie-electronic masterpieces let the crowd know he's all about the bass. Social media was buzzing following his set no only because of the San Holo headphone dilemma, but festival goers were surprised by the set he through together and how hard it was. Don't judge a book by its cover, my friends.
Kayzo b2b LAXX b2b CESQEAUX b2b Yultron
What happens when Young Thug doesn't make it to Moonrise? Kayzo, LAXX, CESQEAUX, and Yultron save the day by all going back-to-back in what was the biggest surprise of the weekend. It was a shame there was no official announcement for this set but for everyone who was lucky enough to witness it, it's a set they will never forget. Organized chaos.
Zedd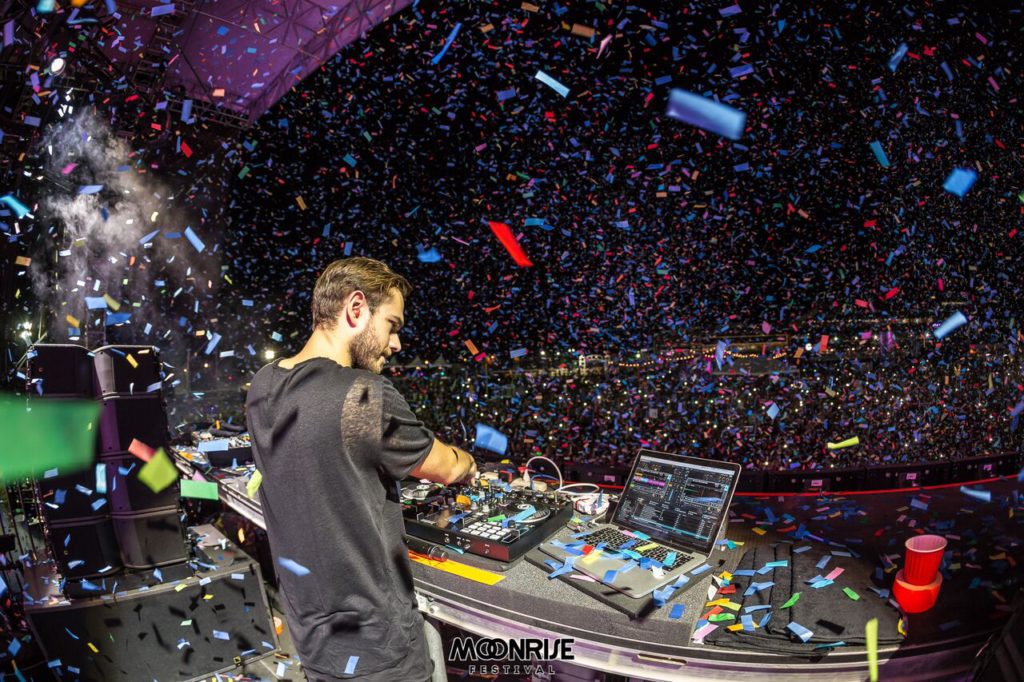 Admit it, everyone has a soft spot when it comes to ZEDD. The set that you end your festival experience with is often the hardest decision to make so be sure to choose wisely. As expected ZEDD put on a show with top notch production to compliment his set beautifully.
Comments
comments