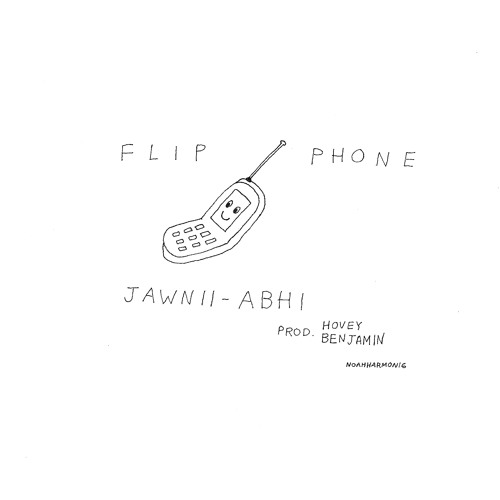 Hip-hop new comer Jawnii-Abhi caught my attention with a Soundcloud bio that spoke to me – "it started when i got that clipse album in 6th grade." That Lord Willin' album is a game changing record that Yung Nina had in 6th grade as well. So I was instantly eager to play Jawnii-Abhi's music, since it was apparently influenced by the legendary Clipse.
"Flip Phone" — Jawnii's debut release, has a beat that is best described as eerie – a haunting and simple background for Jawnii's catching vocals.
Jawnii-Abhi hails from a neighborhood near Richmond, Virginia — not your typical hip-hop hometown. "Flip Phone" is his debut track and is already making waves in his community back home. With this track being released on a notably new label (yet already established just because of it's name) TH3RDBRAIN RECORDS, we're excited to hear more from Jawnii and the label who will undoubtably help cultivate this up and coming artist.
"no smart phones. only flip phones."
"Follow" Jawnii-Abhi: Soundcloud | Facebook | Twitter
Comments
comments