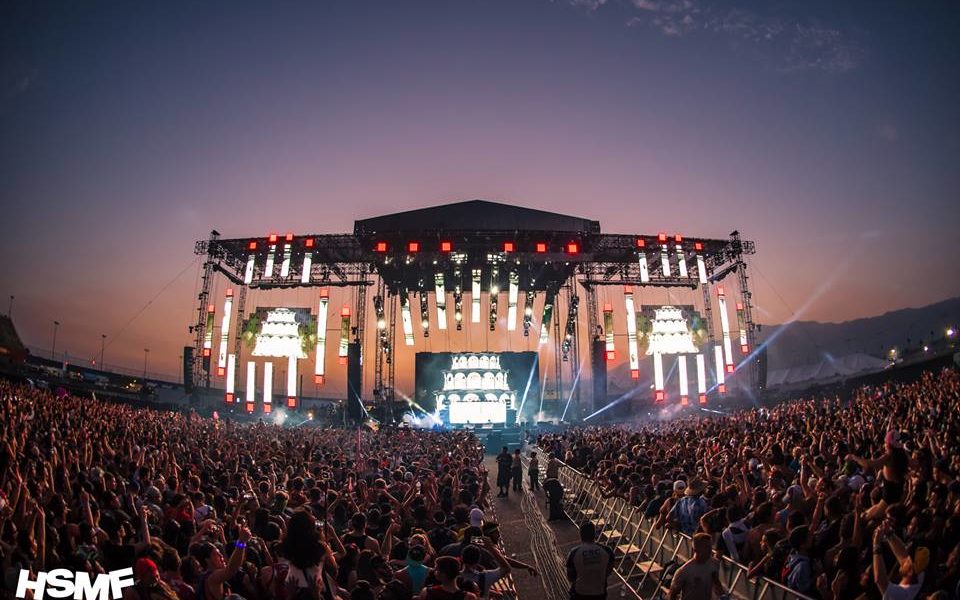 Since the release of the HARD Summer trailer and lineup announcement, HARD loyalists and attendees found themselves waiting to take the unforgettable festival from URL to IRL. This past weekend the wait was finally over and the Auto Club Speedway found itself home to over 80,000 guests.
While the heat was miserable,the sun overbearing, and venue crowded, it had no competition against the incredible lineup for two consecutive days. With four stages to choose from, each genre was covered for any music lover. Here are the highlights and our favorite performances from HARD Summer 2016 in no particular order.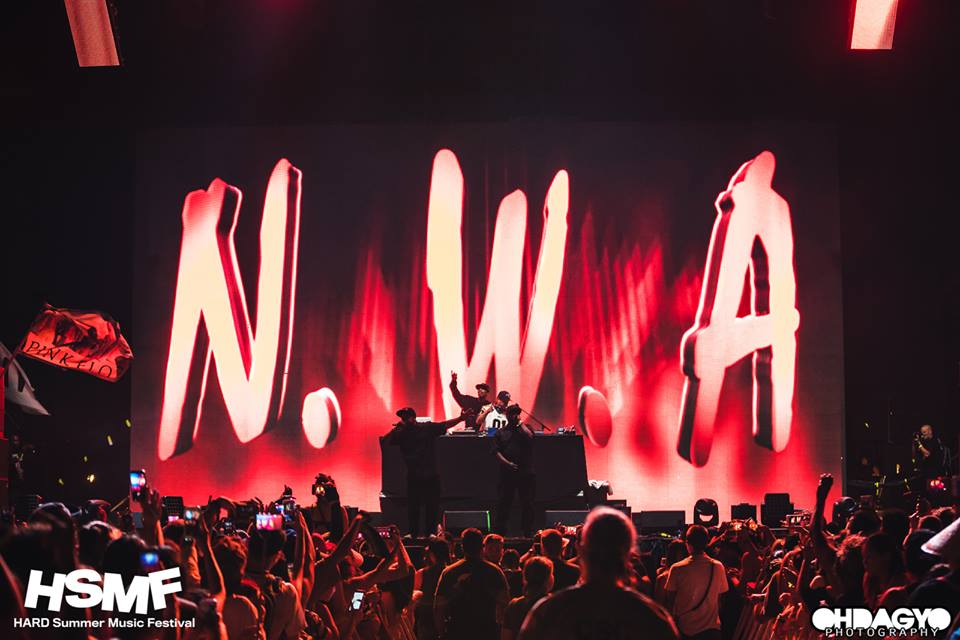 1. Anderson .Paak
Before coming to HARD, I had been aware of this talented singer's vocal range and versatility. From his collaborations with Vindata, KAYTRANADA, and Snakehips to his own releases such as Venice and Malibu, I knew Anderson .Paak was going to be a treat to see live. Anderson .Paak provided the perfect escape from the heat. At the time of his set the heat was unreal, but his energy was so infectious you forgot about the environment around you. He engaged with the crowd and spoke to them directly, while serenading each attendee with his warm, raspy vocals and funky beats. This was a set you definitely did not want to miss.
2. Belly
Yes, you read that right. If I hadn't been such a huge Kehlani fan I probably wouldn't have known the name, but of course HARD knows talent and added this special character to the line up. While I didn't know most of his songs, (okay all of them) he bodied each tune like everyone did. He demanded the crowd's attention with catchy beats and infectious personality. It also doesn't hurt that he brought out both Kehlani and Travis Scott.
3. Pretty Lights
Pretty Lights was the epitome of the saying "saving the best for last." As he closed Day One, I found myself getting lost within each instrument and the cool breeze of the night. It's no secret Pretty Lights brings out an incredible production and on this night he exceeded all expectations.
4. Porter Robinson
While theoretically Porter Robinson might not be for everyone, I have yet to come across someone who didn't absolutely become immersed in a DJ set from the talented artist. His music is stunning and somehow always resonates with each and every listener. It's rare to leave one of his sets without goosebumps and this night was no different.
5. Kayzo
It's 4:30pm and it's hot, yet everyone in the crowd is jumping about 6 feet off the ground like a sea of infatuated listeners. Who else could do this, but Kayzo. From Hardstyle to Dubstep to Trap, Kayzo brought out all the stops and treats for his loyal doghouse fans. I have no doubt that that stage was soley powered by Kayzo's love for his fans and incredible stage presence.
6. Jai Wolf
Oh Jai Wolf. He seamlessly blends the genre ba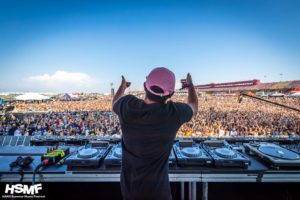 rriers with his melodic soft side, yet bass heavy tunes. His set was like a refreshing bottomless Mimosa during a Sunday Brunch, providing all the feels for his crowd to conquer the heat of the day. I know when he played his "Feels" and "Weekend" remix the crowd went absolutely nuts.
7. Mr. Carmack
Mr. Carmack brings a whole new dish to the table. The best part about his set was his range of songs and unique twist that he puts on everything. I heard dozens of edits and mash-ups that I never thought were possible and wish I could ID. If only I had been able to Shazam the whole thing I bet I would have come up with so much gold.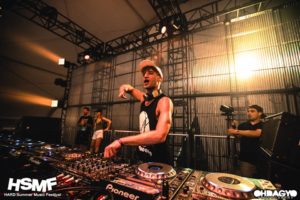 8. Herobust
Dubstep heads rejoice as Herobust brought out one of the most filthy, grimey, most rambunctious sets of the weekend. It also doesn't hurt that he brought out some friends such as 12th Planet and Protohype.
9. Dillon Francis
If you've been reading any tweets or Instagram posts, you might have seen or heard all the rage about this set. I've actually read a few saying this was one of Dillon's best sets to date and I couldn't agree more. Maybe it helped that Gerald was there for support or that his parents were there celebrating their anniversary, but whatever it was Dillon Francis delivered and kept the party alive even after baking in the heat all day.
10.Malaa
How Malaa still performed so incredibly while wearing a disguise in the blistering sun is beyond me, but I proudly beat the heat and sweated uncontrollably while I danced away this entire set. Although everyone was clearly growing tired, each song powered up the crowd like an energizer bunny.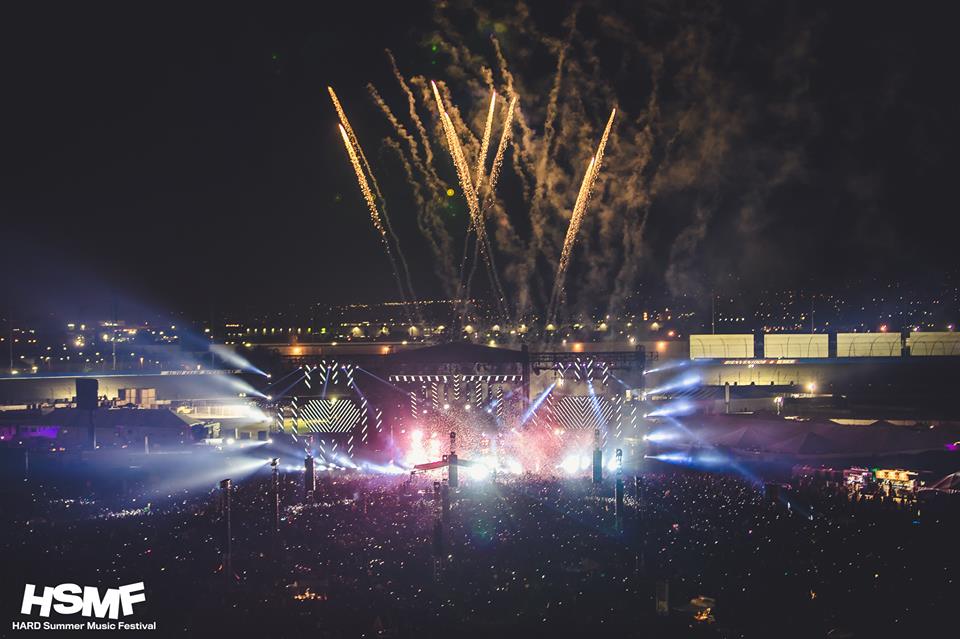 For those of you wondering where Ekali, Slushii, Major Lazer, NWA, Vindata, Louis The Child and countless other acts are on this list, it's not an oversight, but some what of a "Wish I Could Have Seen List" for HARD Summer 2016. With set conflicts and distance between each stage, it just wasn't possible to do it all. Regardless, HARD Summer delivered some of the best music I've heard all year and couldn't be happier with the acts I saw this weekend.
Comments
comments