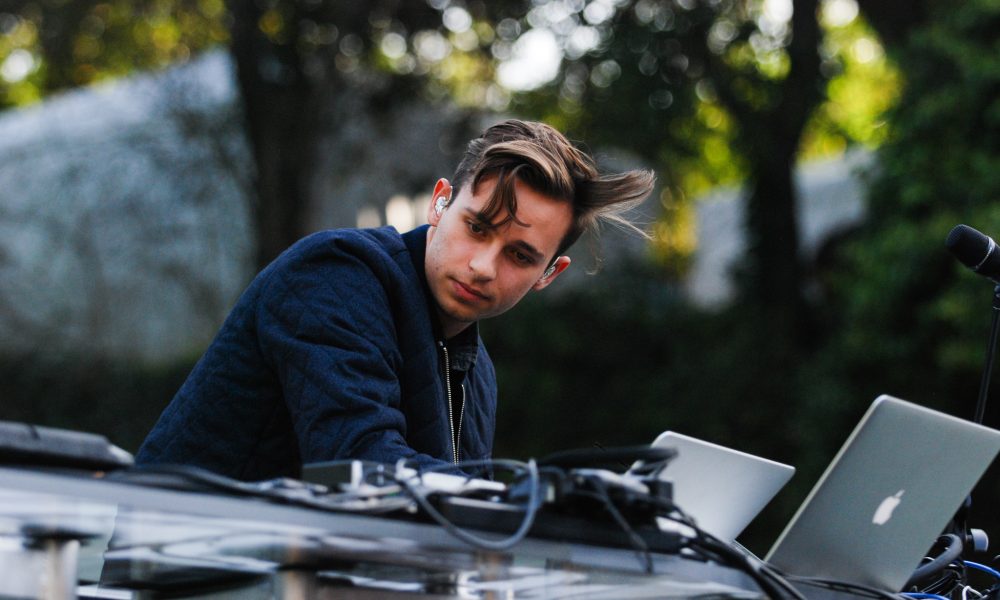 LA was blessed with something incredibly special last week. Four nights of sold out Flume shows at The Shrine. Coming off the massive success of his album Skin, it's no wonder Flume was able to capture and captivate the hearts of Angelonians for four consecutive. nights.
And he didn't do it alone. He enlisted the help of several talented artists to open for him, all who had great opportunities to showcase their talent for a devoted and eager LA crowd. HWLS, Shlohmo and Vince Staples.
A notable act on the night I attended (Friday 8/12) was the first opener of the evening, HWLS. Plopped against a black backdrop which ultimately was the veil for Flume's incredible stage production was a lone table with just a few lights surrounding it. Though the stage production was slightly underwhelming leading up to Flume's grand entrance, it resulted in paying attention to the openers more and the music they were gearing up the crowd with.
HWLS put on a captivating performance despite his lackluster surroundings, and the crowd was strong for his timeslot. The show was definitely a great introduction to the US market for the Future Classic up and comer. HWLS' latest release went off, and the crowd seemed already acquainted with the track. We have our eyes out for this dude for sure.
Next up was Shlohmo, whose smooth rnb electronica vibes carried the crowd right up until Flume. The We Did It collective star has played LA quite a few times at smaller shows, but this was a massive crowd for him and his set was well received. And then it was finally time America's favorite Aussie DJ. Flume took to the stage on an incredibly impressive light-up boxed stage set up, with images from his album artwork Skin mostly the backdrop for him, the stage's square designed carried up to the top of the venue. In typical Flume-style, he played a set entirely of his own tracks, with notable highlights being his Tennis Court remix, Holdin' On (off his first album), the top 40 radio smash hit Never Be Like You featuring Kai.
The show radiated magic and happiness from start to finish – no lie, don't care how corny that sounds. Thank you Flume for stopping in Los Angeles for four nights, clearly the city needed it.
Comments
comments