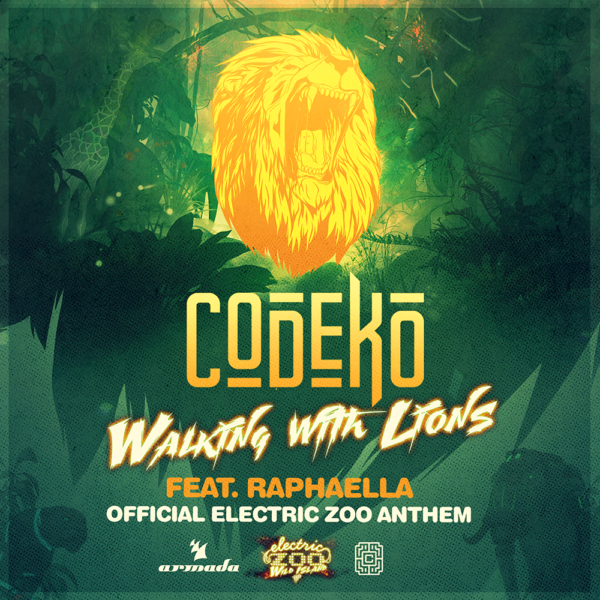 For the first-time in Electric Zoo history, event organizers have selected the official anthem for this year's festival. Codeko's track "Walking With Lions" featuring London-based singer Raphaella is a true anthemic tune, and the perfect song to get you into that festival state-of-mind. Fixed with a vibrant horn element, the track takes you on a wild journey through spirited percussion, gliding synths, and Raphaella's empowering lyricism; this track should be the first pick for your Electric Zoo pregame playlist.
"We have always wanted to produce a festival anthem that represents the theme of our festival that would resonate with our fans. There is no questions Codeko's Walking With Lions does exactly that." – Electric Zoo Festival Director Adam Richman.
"I am honored to have been selected to create this year's Electric Zoo anthem and can't wait to drop it on the mainstage." – Codeko
Electric Zoo tickets are still available here.
Codeko – Walking With Lions Feat. Raphaella
"Follow" Codeko: |
Facebook
|
Twitter
|
Soundcloud
|
Comments
comments