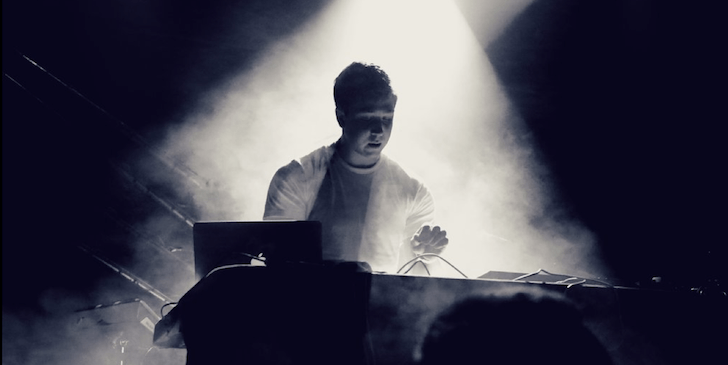 Attlas has been hard at work since he first emerged into the scene a bit over a year ago. He has already released four EP's, most recently Bloom, which you can find out full review of here, and is already working on his next EP. We were able to catch up with Attlas and talk about Bloom, Deadmau5, and what the future for Attlas holds.
TSS: Tell us about how Bloom came to be.
Attlas: Bloom has a lot more of Jeff Hartford in it than my other EPs. I had a chance on the Mau5trap bus tour to learn and test new material from the other artists on there, and with my musical background it really let me expand what I was trying to do.
TSS: What was it like working with Lune and Kye Sones on Bloom? They're lyrics are deep and emotional. Was it more of a collaborative effort or do you give your lyricists free reign over what they want to do?
Attlas: With those voices and the way they sing I don't think you're going to get as honest and as truthful and powerful of a performance if you try to dictate. I'm so happy with the work that got done and I think a lot of that is that they said "okay, what's my honest way of telling my own story" and they didn't need me saying "no, this rhymes better with this melody" or anything else. I think that this beautiful thing happened when we both try really hard and I think the tracks are unique in all of our catalogues. I don't think I have something like "Shadow Play" and I don't think it would be there without Lune. I also don't have a single track like "Colors" and that wouldn't be there without Kye. I think there's this kind of alchemy, this magic that happens when two individual forces try to better themselves together and that's probably what happened.
TSS: Yea "Shadow Play" is probably my favorite track off of the EP and it just sets the vibe for the whole EP which eventually comes down to "Colors" and ending with "Avenue Road" which shows off your skill on the guitar and other instrumentals. It's just a great way to open and close an EP.
Attlas: How funny is it that I can play guitar and piano and the bass guitar on "Shadow Play" and it was just, outside of being something that I am proud of, it was also really fun. It was fun to play those instruments on those tracks.
TSS: So that's all you playing those instruments?
Attlas: Oh yea. I think actually the bass guitar that I used for "Shadow Play" was a bass guitar that I bought when I was in grade six so it goes way back.
TSS: What has it been like working with Deadmau5 and Mau5trap? It seems he has a great ear for up-and-comers.
Attlas: Well he has two really big ears doesn't he. But yea it has been really really fantastic. I don't want to overload this with superlatives but it is a real kind of blessing to be on Mau5trap. Not only are they headed by Deadmau5, one of the major major figures on why this genre is so big right now, but also they are extremely supportive. Going back to the first EP Siren I was a complete unknown and they had the guts to put out "Luna" and "Kayla" which are pretty chill-out tracks and then having the confidence to put them on an EP with "Scarlett" and "Carmen" that have more flux to them. Right away that was kind of the first moment I was like "Well wait a second. This is about writing real music, this isn't about 'we need you to do this and put out this many records.'" These are people that are supportive of creativity and doing your own thing and you can see that the roster has evolved over the last two years and more significantly over the last 18 months. I don't think there's anybody else who has that Matt Lange sound and I think that Mau5trap has done something really remarkable in a short period of time. We played the same stage at Tomorrowland as well as with Rezz. Then she went to Calgary and I had Veld. Then you look back to a year ago. We were playing this show in Montreal and it was me and her and it was Deadmau5 and Eekkoo and it was just crazy. We just have this sense of community and identity and I'm happy to be here today.
TSS: So it seems like you are a really close-knit group of people, especially through that bus tour.
Attlas: Oh yea. I mean for example, I used to always be into electronic side of music. All the Warp Records kind of guys and the more ambient and experimental kind of stuff. The reason I got into the dance side was because of guys like Matt Lange and Deadmau5 so of course those are the real so for them to share with me what they are doing is surreal. About a month-and-a-half ago I was ATVing with them around Joel's property and was thinking to myself "what the heck is happening to my life."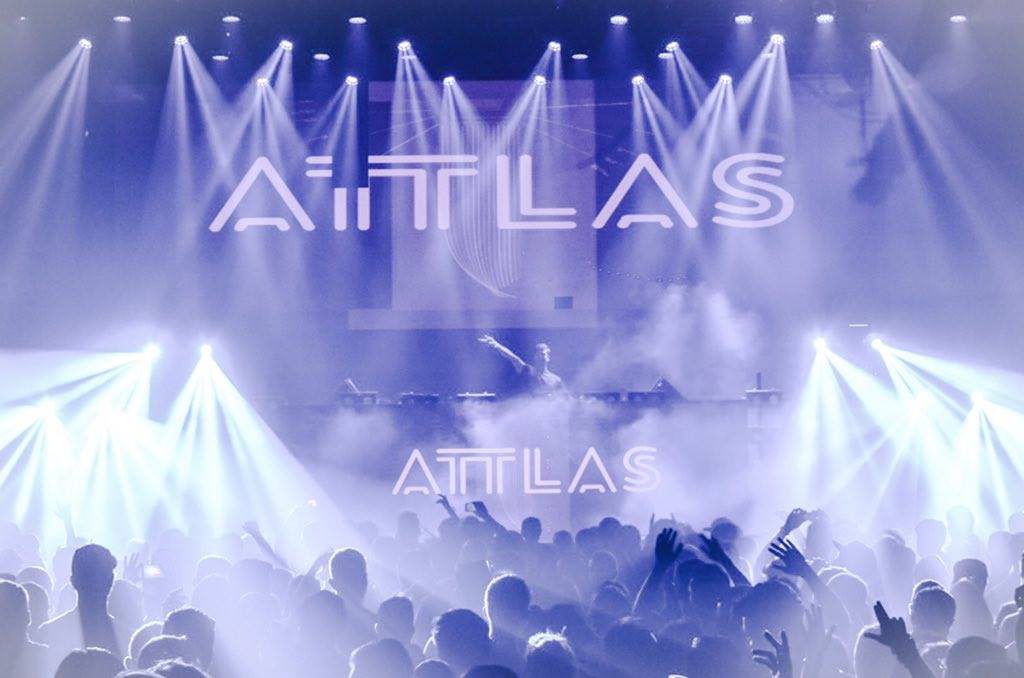 TSS: That's awesome. I'm sure a few years ago you couldn't imagine yourself riding around with the legendary Deadmau5 on ATVs.
Attlas: I mean honestly if anybody says "I want to get into music and that's my goal" you can say that that is a ridiculous goal. That's not even a one-in-a-million shot that's just a selfless dream and I said I didn't want to let myself set those kind of goals because I was just happy to write music and I think that I'm still kind of pinching myself and as long as it lasts I'm just going to be smiling.
TSS: Speaking of Joel, when you first came out people thought you were one of his side projects and then Pete Tong revealed to the world that nope it's not. What was the backstory to that? Did you reach out to Joel or did he reach out to you?
Attlas: Oh man so that's actually funny. So originally at the time I had been in LA and I had been doing some work there and I had got this contract to do some scoring and composing work but of course I had to go back to Canada and you have to have your work visa to re-enter back to America and it was in Canada that I said "well let me writing and keep trying new things." So I was playing piano and the guitar and the blues and jazz and was trying to write more and more and get into the electronic production side because after working in studio it's important for people to be styled and intelligent so I thought "well I'm going to write some tracks that I think are pretty cool and was just trying to go the old-school way of just sending in a demo and it must have just come across a desk at the right time because you just pick one at the right time or you can go through 20 in a row but for whatever reasoning the track I sent in landed and it just set-off this whole thing. But of course I didn't even have a personal Facebook page, a smartphone, a Soundcloud, so all this idea that an artist and all that, I had to come up with after the music was already there, which I guess is how I philosophically approached it anyway. I didn't want to start selling something that wasn't very good so I wanted to make sure that I didn't go through all that trouble, but I had to believe in the music first.
So we got to that point and I think that because we didn't have anything online that there was confusion about how Deadmau5 would have music from someone who is not online anywhere. No bothers to think that in this day and age that there's someone who doesn't have their life online, which is who I was. I think the rumors kind of came after a bit of a gap in information. I think people said "well Deadmau5 has the tracks, nobody else has the tracks, and there's nothing about this artist online." So they tried to put two-and-two together and it was a pretty interesting hypothesis but ultimately no it was just me writing music which kind of makes sense why Bloom is a contextually different EP than the rest of my work.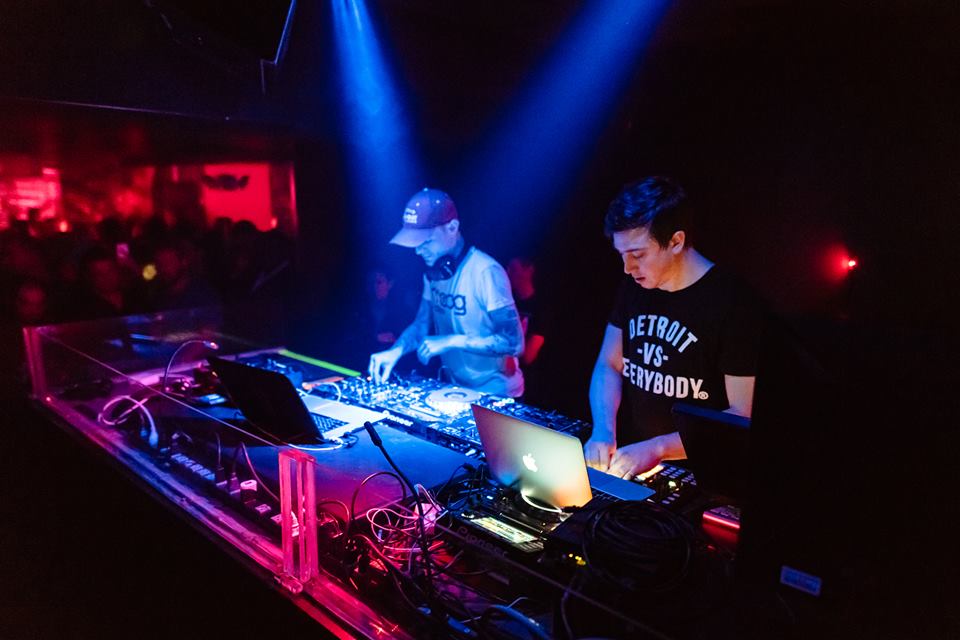 TSS: So it really goes to show that good music will always find a way to listeners. You didn't have a Soundcloud or any social media but here you are now, your music being released worldwide through a very influential label.
Attlas: Yea. It's so humbling and weird because I haven't changed anything about the way I've lived from before then. So when I come back from the airport and go into my own familiar ways. Same clothes and the same computer that I wrote all of those first demos on and now working on the fifth EP that I am going to be putting out and yea it is incredibly humbling. The support that Joel and everyone on Mau5trap has given is musically awesome but as people it is even more special.
TSS: We all know Joel through his outspokenness on the internet, but is he like that in person?
Attlas: I would say that like anybody that has a job that there is a perception and all that and I can't speak for everyone's interactions with him and I don't even follow all the internet stuff but I just know Joel as Joel. So what I can speak to that is that it's kind of a the proof is in the pudding. He's been supportive and helpful and intelligent and an absolute pro. I can just watch him from backstage and learn a ton on how to be a professional, how to be a musician, when to take chances, when to give the people what they want, and I would be lucky to even reach a fraction of his success and everything. Just as a person though he's really really gracious and hard-working. The guy never stops. He doesn't really take time off. He always has another idea and wants to push himself and it's a pretty infectious attitude and I hope that I am learning the right parts of it.
TSS: I can of see him as the Gordon Ramsay of electronic music. He can be harsh and critical but he has the best interests for everyone in the end.
Attlas: Oh yea and I think to continue that comparison, I think Gordon Ramsay gets flustered because he really really cares about food and I think Joel really really cares about music and like anyone that cares passionately about something they will show it and it can take a lot of forms.
TSS: And sometimes that passion can come out vocally that seems harsh and critical but it is just the passion speaking.
Attlas: Yea I'm not going to speak for him but that's definitely the way I am seeing it and that is because all I've seen from him is passion for music and from everyone in Mau5trap and I'm starting to learn from them and give it my all as well.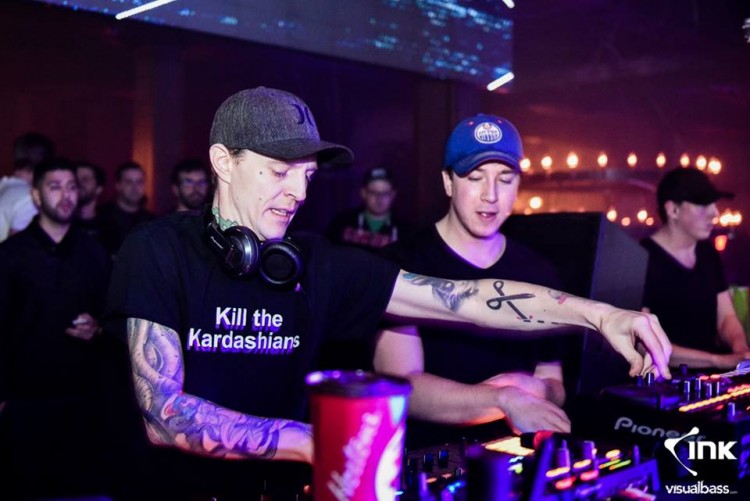 TSS: So now that Bloom is out, what do you have planned for the rest of the year and beyond?
Attlas: For this year I am basically on the road until Nocturnal Wonderland and then in between them mostly on the road playing on the weekends and on Monday's through Wednesday's you're at home trying to get some sleep back. I'm also working on the next EP right now, a couple remixes , and a couple pitches that I am working on for some things kind of outside the dance genre because as Bloom kind of shows you can have some outside influences and get some fascinating results. Then after Nocturnal Wonderland I have two weeks off where I am going on a trip with my brother and then after that it is full-steam ahead back into writing and releasing and touring.
Ideally the vision is to keep growing this hybrid of fantastic vocal performances and bringing in new instruments but also learning from whether it's at a festival or at a club what works, what people are going for, and have a dream for a really cool live show, which you have got to earn. I want to write the music that people are excited to come and see.
TSS: Before you mentioned ATVing with Deadmau5. What else do you do for fun or in your downtime, outside of music?
Attlas: I was really into the typical Canadian sports. I'm a big sports fan. Big baseball and hockey guy for the most part. I like keeping fit and then cooking and gardening are my kind of real zen things. I find I'm in a pretty crazy industry and sometimes you can let it get to you a little bit, the positivity and the negativity, so I'm trying to find these really calming hobbies and I think gardening is one and I can use all this fresh stuff in the things I cook and when I cook I like to share it with my family. It's these two extremes. Very calming hobbies and then the intensity of flights and shows. In a normal life if I had a 9-5 I'm sure the hobbies would take a different form but right now it's trying to make sure the pendulum doesn't swing too far in one direction.
TSS: Anything else you want to say to your fans and the world?
Attlas: Just that I am only here and getting to release this stuff because people are responding to it and they like listening to it so I'm going to try to keep making music that gives people something. Whether something to dance to or a self-reflection or something that's fun to listen to when you're hanging out with friends. I'm really humbled that I get to make music and call it a job and I'm going to do everything I can to keep doing that.
"Follow" ATTLAS: | Facebook | Twitter | Soundcloud |
Comments
comments