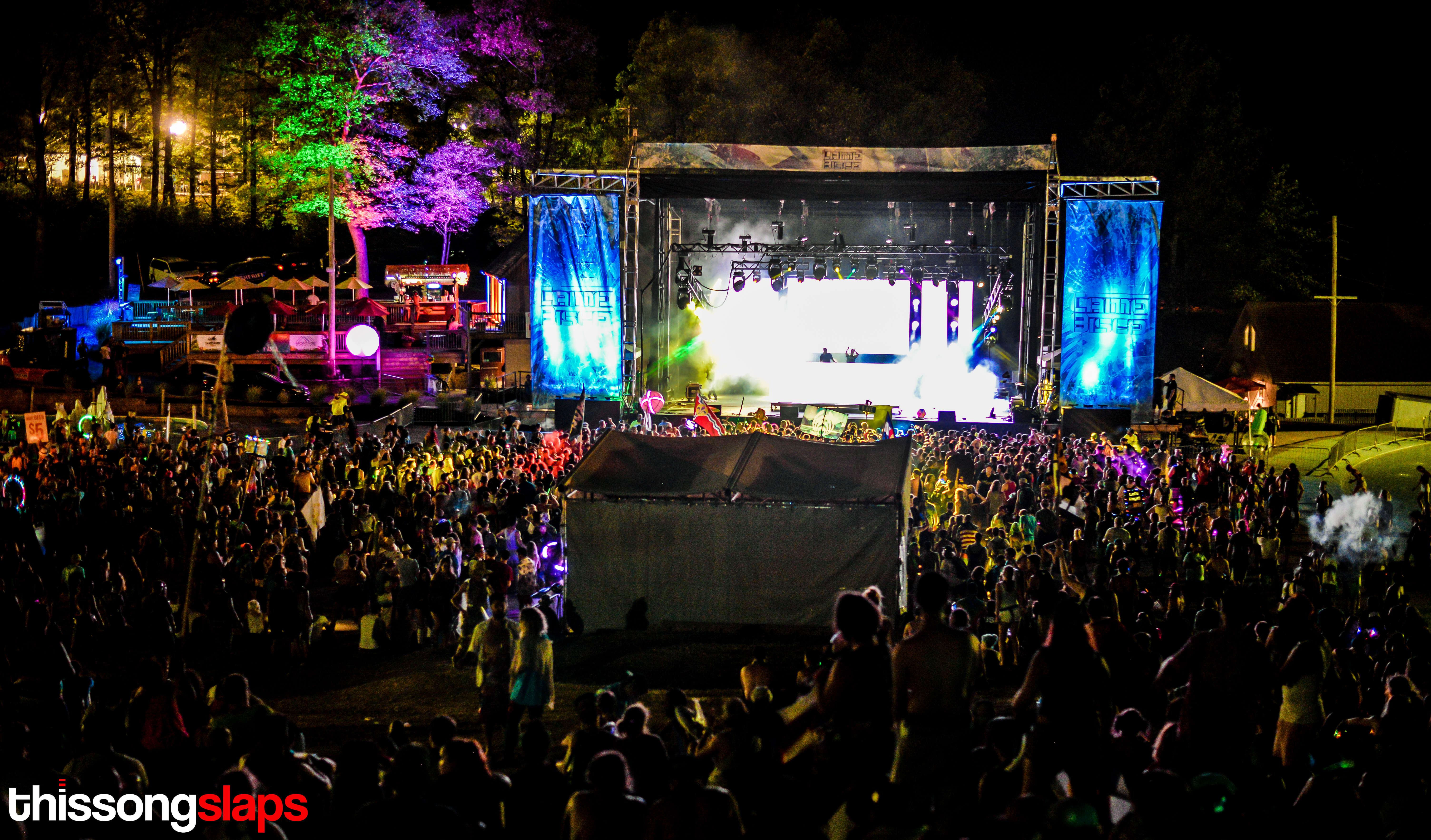 PHOTOS: Grayson Hall Photography
There is nothing like making last minute festival moves, it almost makes it more exciting to leave your house not knowing what to expect. Some people call it irresponsible but I call it a good time; either way there was no chance I was about to turn down a weekend with my homies at a festy I had never been to. I'd heard a lot of things about Camp Bisco that had me interested so when the opportunity presented itself of course I took full advantage. Montage Mountain plays host to all different kinds of events throughout the year but I can't fathom anything wild like Bisco happening on that slope. With the lineup as stacked as it was, there was no possible way things weren't going to get rowdy.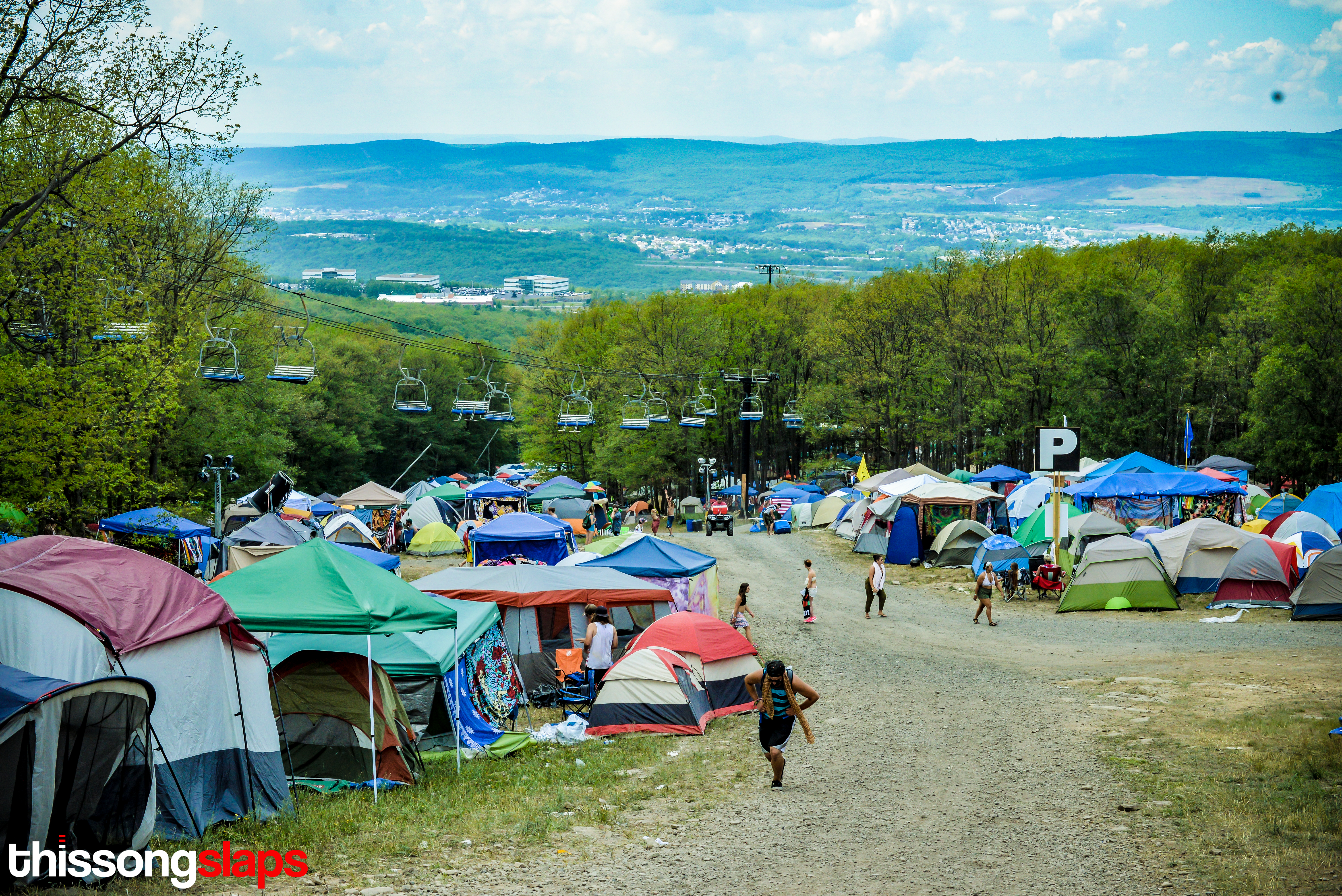 When we first arrived in Scranton we had a little trouble finding exactly where we needed to go to get our proper credentials but I mean what can you do when you have somewhere around 20,000 eager people scrambling. Although we did hit a little speed bump before even entering the grounds, I have to say all of the staffers were super cool and very helpful. Once we actually entered the grounds we thought camping all the way up in section Q would be dope; until we actually trekked up there. After we got our stuff set I felt dumb because I instantly realized that I most likely would not be making that excursion many more times. Either way, we had our camp and now it was time to go peep what the venue was all about.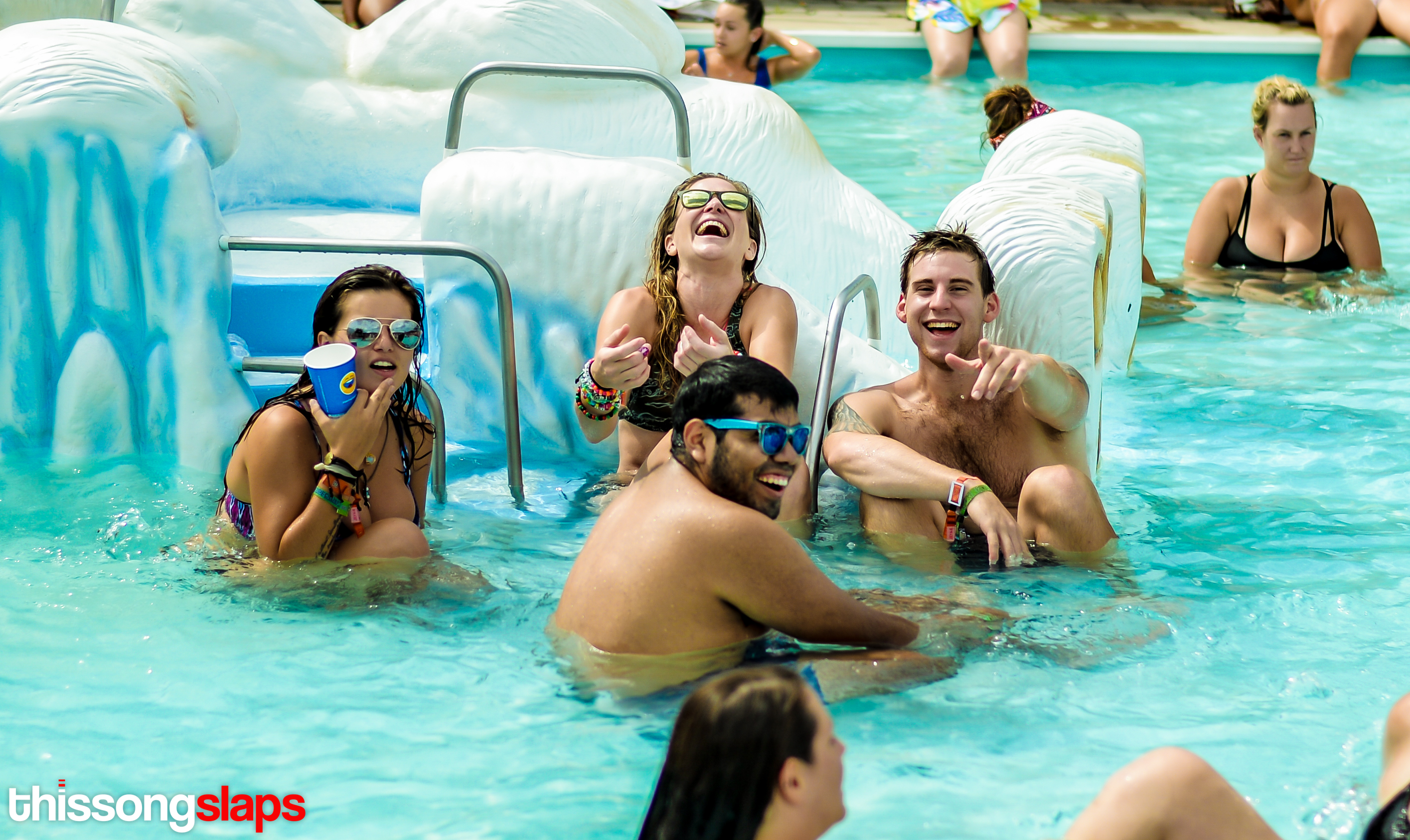 I had seen pictures and heard about there being some "waterpark" but I was taken back by what was actually there. I came in picturing some half ass baby pool and a water slide or two; my image couldn't have been more wrong. This place had three different sets of slides, one of those big funnel slides, a legit wave pool (which was extremely lit on multiple different occasions) and a super clutch lazy river. I felt like a little kid again and I'm pretty sure most people there also felt this nostalgia judging by the looks on everyones face.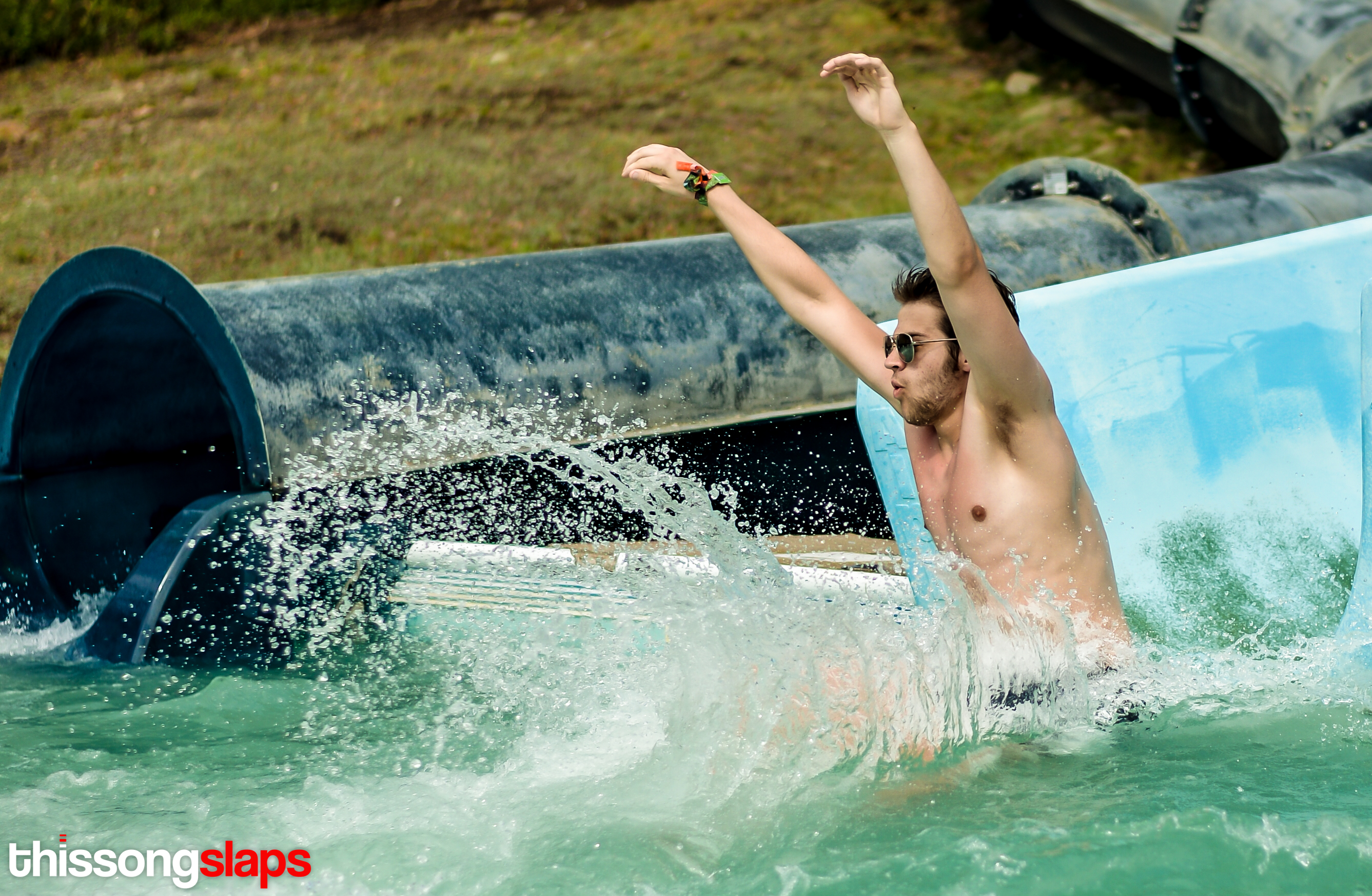 A wave pool is cool by itself; throw a stage literally right next to it with awesome live music and you take it to a whole different level of awesome. The Above The Wave stage played host to some of my favorite sets from the weekend and having the option to get in the water before my body over heated came in handy for sure. The Electric City stage was my chill spot which was cool because most of the sets there brought the vibes. I loved that it was a pavilion but I was also surprised because I don't think I've ever seen a full blown pavilion as a main stage. Nonetheless having the hill to relax on with the squad was appreciated! The Lodge was the spot where all the surprise late night sets went down but unfortunately I only had the chance to check it in passing, the setup they had going on was dope though. If you are looking to feel like you're at a club for a little bit while at a festy then this stage is perfect for you.
One of the coolest/weirdest experiences I had all weekend actually came when I wandered up to the Newport trailer to see what was good with this dollar pack of cigarettes everyone was talking about. When you first walk up they check your drivers license, then you wait a couple minutes and you're escorted to a lobby looking area where you're asked a few questions. After that they take you into the next room and strap these 360 degree goggles on your face and take you on some crazy metro ride. Then you proceed to the next room where a lady is waiting, she directs you to a touch screen button pad and tells you to get comfortable and make some beats. After that you exit and you can finally make your long awaited purchase; it was worth it for sure but that trailer had some weird, overly happy/accommodating feel to it.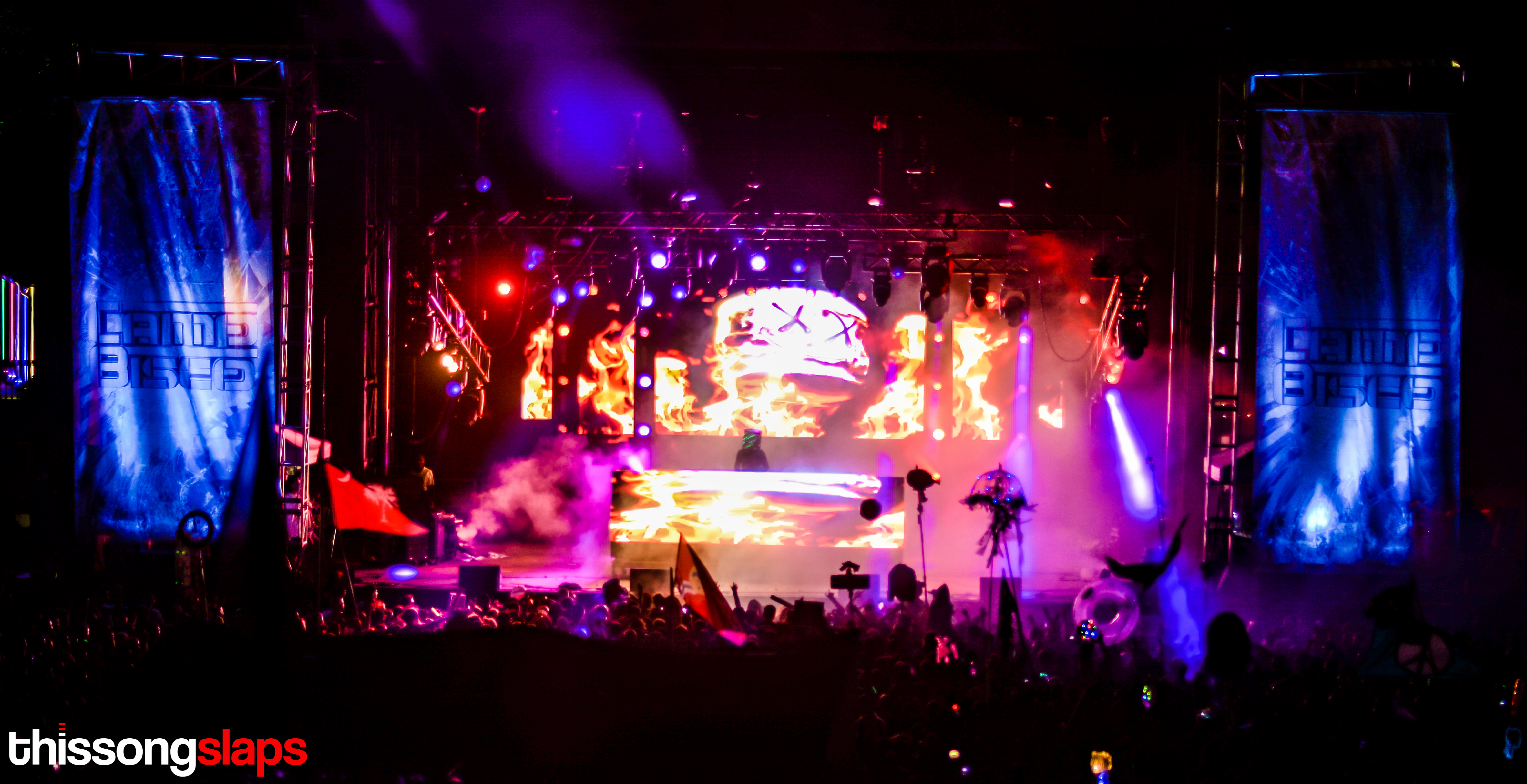 There was definitely no shortage of good sets from the weekend, I guess when you prep for Bisco you just know in the back of your mind you have to go extra hard. One set in particular that stood out to me was Marshmello; I'm unsure if it was because I had never seen him or if he was really just that good but I'm invested in the hype now. The variety of tracks he mixes in with his originals so perfectly had everybody with him the whole time and when he dropped "m.a.a.d. city" everyone absolutely lost it like always. If you have the chance to catch him at a festy this summer I highly recommend you do that.
The most lit display of the weekend goes to the dude 12th planet no questions asked. He came super heavy from the jump and kept it that way the whole time he was up there; even had the security turnt. If you haven't seen this video of everybody in the wave pool rocking with him then you need to see it now. As if one set wasn't enough, we were blessed with another set with him when he filled in for Destructo except this time his was b2b with Snails. Really didn't think it could get any more grimy but I guess that's to be expected when these two link. Shoutout to him and Snails for stepping up and filling that void.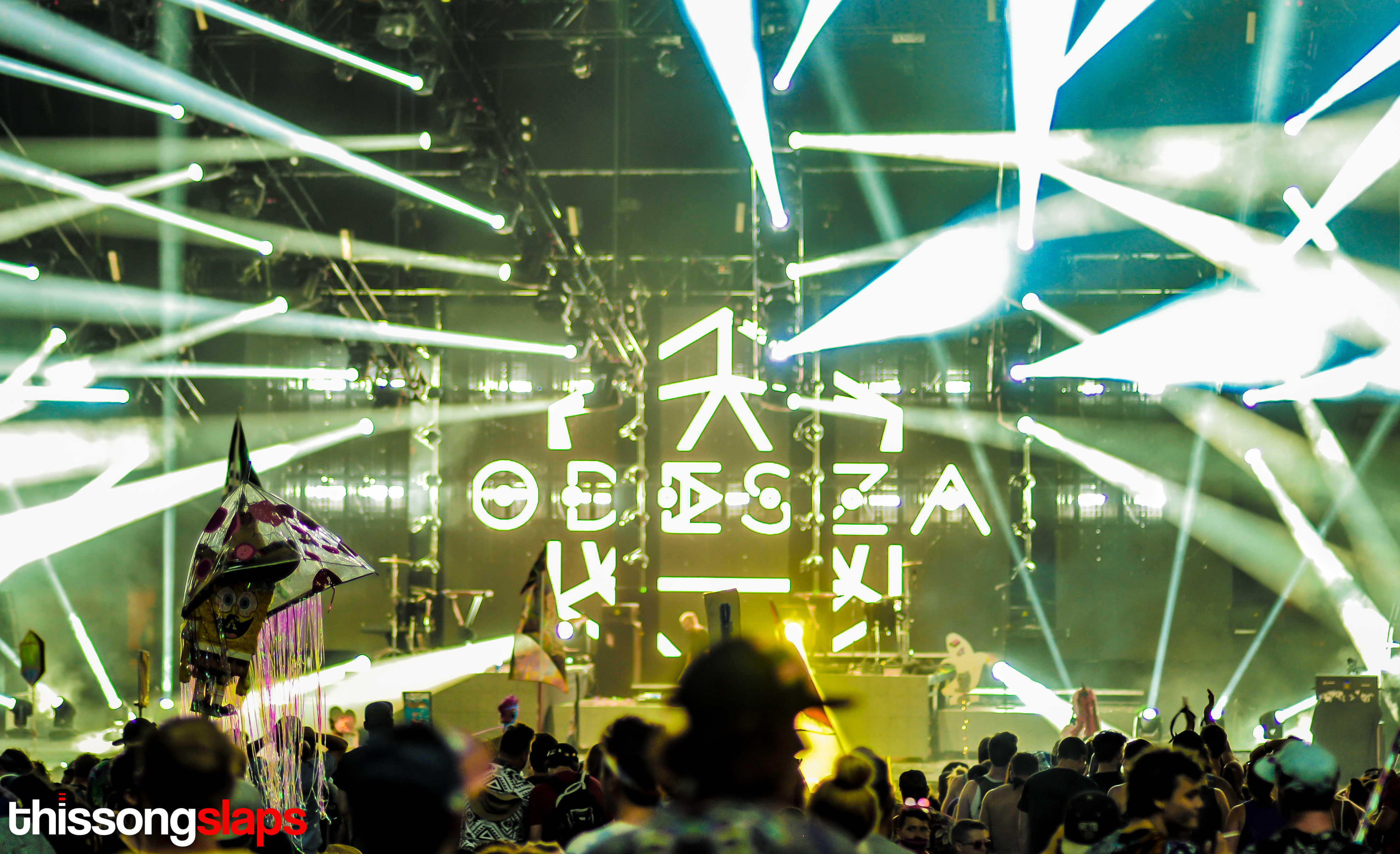 Chilling on the hill by Above the Wave watching RL Grime as the sun set was for sure a highlight of the weekend. His stage setup is so simple, I love it because it leaves the focus on the music and the man delivers every time. It only made sense to end out Camp Bisco with The Disco Biscuits at their last of three sets. I have to be completely honest in saying before this performance I wasn't a huge fan but I gave it a chance and I'm glad I did. Before the storm cut them short and brought the inevitable stop to the music that much closer they were killing it. After witnessing what I saw from them I was disappointed to have not seen some of their other sets but I suppose there is always next year. A few of my other personal favorite sets from the weekend were Odesza, NGHTMRE, Griz and Lil Dicky.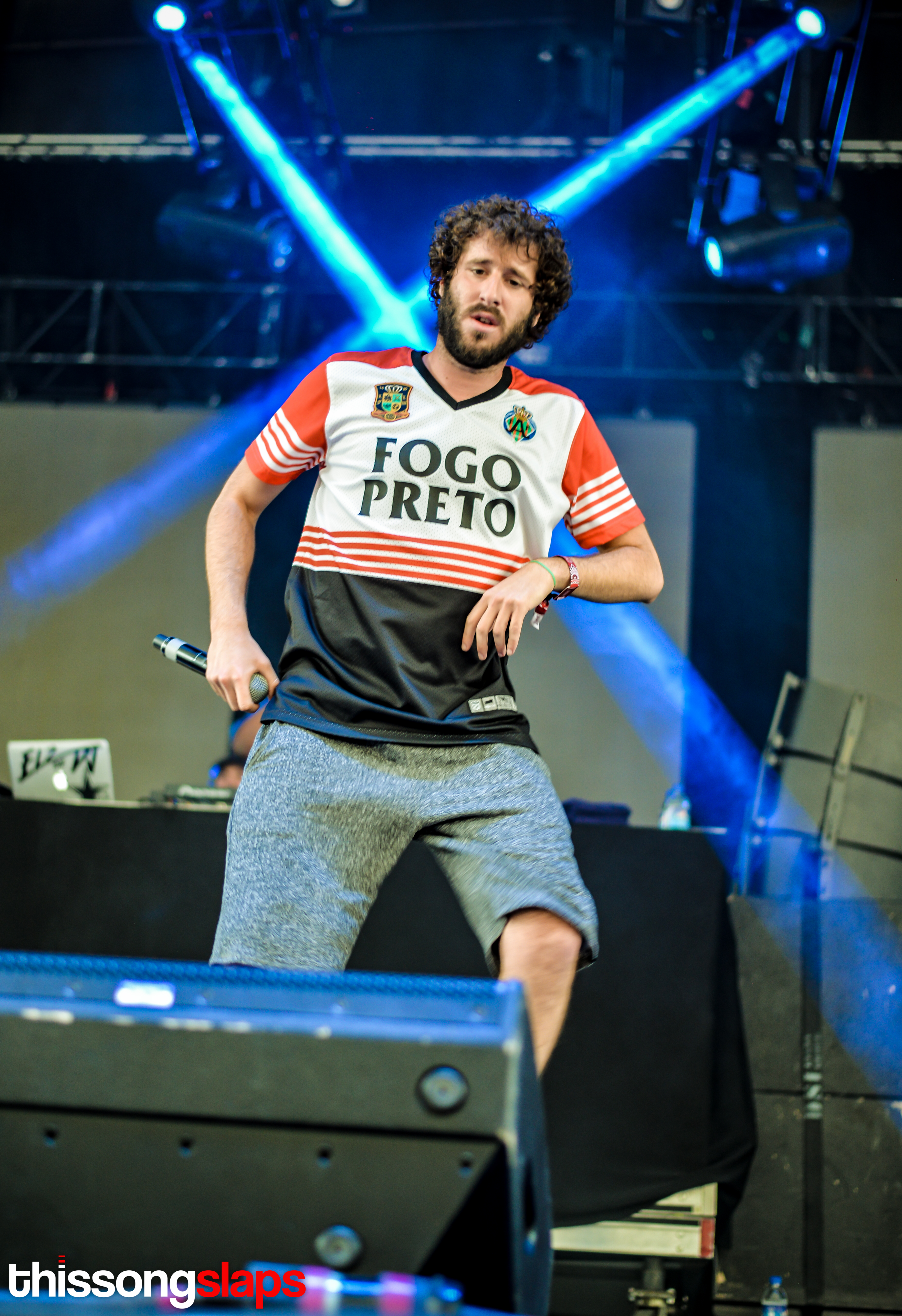 The only real downside to the weekend was leaving my phone in Scranton and thats on me so as a whole I have to say that Bisco exceeded all of my expectations. The people were awesome, the staff was friendly, the music was on point and the venue is one of the best I've ever been to in all my days. I think people expected some sort of falling out to happen when 2014 got cancelled and they had to switch locations but after this year I think its clear that this festy isn't going anywhere. When it comes to mountains I've never in my life been on one quite like Montage and I cant wait to return for Camp Bisco 2017!
Shout out to my photographer Grayson Hall for coming out and killing it, check out his Facebook (link up top) for more awesome shots!
Camp Bisco Facebook/Twitter/Website
Comments
comments