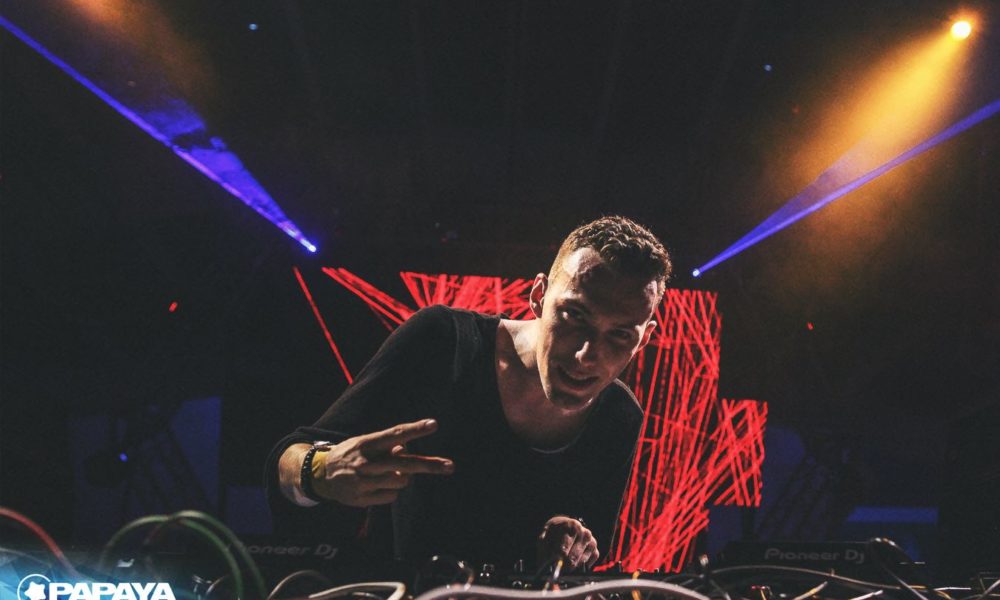 Coming off his first of four new songs coming this month with his remix of "I'm In Love" by Djerem, Tom Swoon rises up in his latest original "Phoenix" with Dank and featuring Belle Humble. This one has a mix of progressive and deep house. It's lulling progressive melodies underneath Belle's humbling voice followed by a nice and cheery drop featuring bouncy deep house synths. We were able to catch up with Tom to talk to him about the new song and learned a few other interesting things about the quickly rising producer and DJ along the way.
TSS: Tell us how your new single Phoenix came to be?
Tom Swoon: Dank stopped me at UMF Miami to show me a vocal he was working on, I really digged it and I started to work on the collaboration immediately after I returned from Miami.
TSS: You've been touring a lot this year. How do you keep the balance of touring and producing music and what keeps you going?
Tom Swoon: I've been on tour every weekend for the last year, but during the week when I'm back at home in the studio – I keep dedicated to making music and also on tour and seeing new places keeps me inspired when I'm working on new tracks.
TSS: With that being said, do you prefer playing festivals or more intimate shows?
Tom Swoon: I prefer playing for big crowds, so definitely festivals!
TSS: What has been your favorite show you've played this year and what event are you most looking forward to playing?
Tom Swoon: Ultra Music Festival in Miami was definitely one of the highlights this year. The crowd was amazing and it was great to see so many Polish flags while I was playing. This month I'll be playing at one of the biggest festivals in my homecountry Poland called "Sunrise Festival" that's always one of the highlights of the year for me. But also the same weekend I'll be playing at Alfa Music Festival in Russia – and I heard nothing but great things from this festival.
TSS: Phoenix is one of four songs you have coming out in the next few weeks. Can you tell us about your other upcoming songs?
Tom Swoon: The first from the four was "I'm In Love" which came out on Flamingo. It's currently doing really well on Spotify and I'm also very happy with the results. "Phoenix" is the second of the four, it's out now on Ultra and already received great support. It was premiered by Nicky Romero. Never Giving Up is coming out today on Armada. It was premiered by Hardwell and the 4th track will be "La Fanfarra" it's my collaboration with Hiisak coming out on Blasterjaxx' imprint Maxximize (on Spinnin Records) and the support has been so incredible.. a lot of big names have picked this one up already including Avicii, David Guetta, Martin Garrix to name a few!
TSS: With all this music coming out have you thought of an album or an EP? Or are singles your preferred way of releasing your music?
Tom Swoon: I have received this question a lot already and I'm currently thinking of producing an album.
TSS: I heard that your beginnings in music was through playing in a rock band. How has what you learned back then helped you today? Does any of that still carry over to your music now?
Tom Swoon: It still helps me every day in the studio, when I'm working on the drums of a record or sometimes I take the guitar to record.
TSS: So sushi is your go-to food choice. What's your favorite roll and can you give us some recommendations of where to get the best sushi around the world?
Tom Swoon: California Rolls for sure – I love the combination of crab and avocado!
Tokyo is for sure the place to go for the best sushi in the world!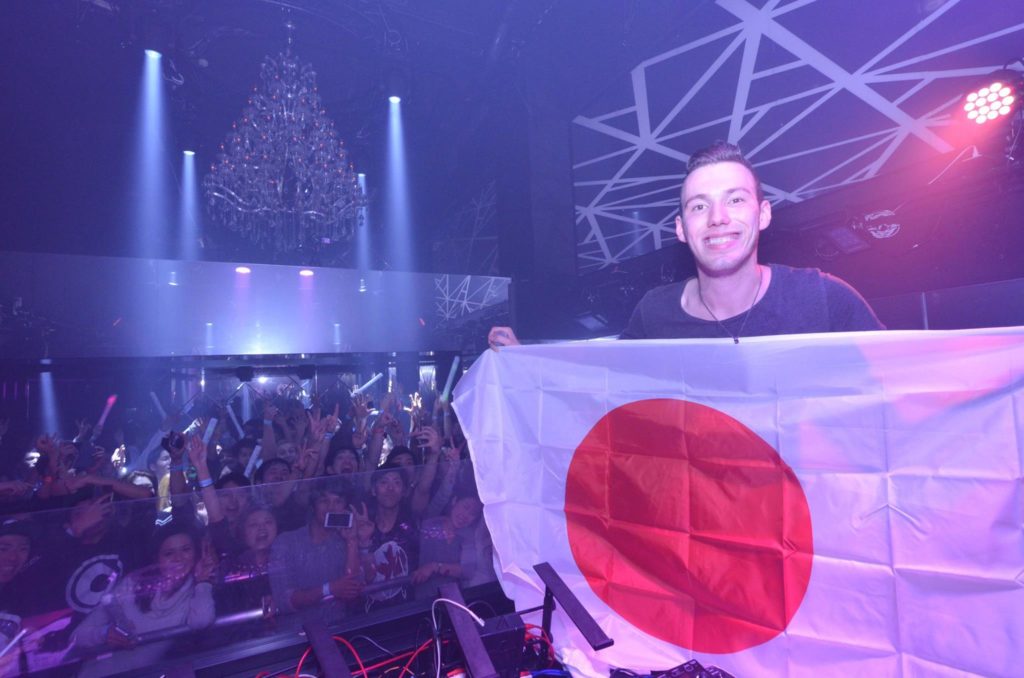 TSS: We also heard that you are a huge game fanatic. What are some of your favorites and do you still find time to play?
Tom Swoon: Counter Strike, Call Of Duty are definitely one of my favorites. I don't have to much time right now to play games – but sometimes it's great to relax after some studio session.
TSS: You don't see many producers or artists coming out of Poland. Are there any producers or just artists in general from there who you think can be the next big thing or would like to highlight?
Tom Swoon: There are many talented producers/DJs from Poland. For example Blinders, Fafaq, Skytech, AK9, Levito have been doing really well lately. I'm happy to see them doing so well!
TSS: Anything else you would like for us to know about?
Tom Swoon: I would say, stay tuned to my Facebook page in the next couple of weeks as I'm about to reveal a couple of new releases and collaborations!
"Follow" Tom Swoon: | Facebook | Twitter | SoundCloud |
Comments
comments