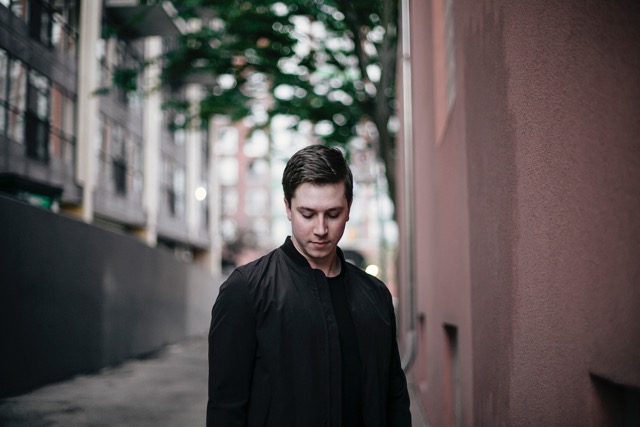 Canada's Jeff Hartford, better known as his stage name ATTLAS, has been a busy man since he first came into the scene late in 2014. Originally thought to be a side project of Deadmau5 himself, the Mau5trap producer was eventually outed by Pete Tong on his radio show and here we are now. Since then Hartford has released three six track EP's along with a number of other stand alone singles. On Friday he released his fourth EP Bloom. Bloom features five songs in which ATTLAS describes as "a small story of frost melting, winter thawing to colors and sounds."
The first song "Shadow Play" featuring Lune's soft vocals which sets the mood for the entire EP. Sensual house vibes and rhythms drive the track with Lune's angelic voice giving the track lots of heart. The small things in this track and the attention to detail from ATTLAS is what makes it so great, such as the simple guitar strumming and driving piano chords.
The second song is "Ryat," which was released prior to the rest of the EP and has already gotten a review from us. I'd like to add that this one is also simple and sweet, which is really ATTLAS's signature sound. Though there is such a simpleness and elegance to this you can hear the layers of sounds that ATTLAS has incorporated such as the back line percussions. The cheeriness and upbeatness of this song makes you feel like a kid again. You can just close your eyes and imagine a happy time from your past and this song will flow perfectly with it.
Next up is "Colors" featuring Kye Sones. This one is a bit deeper and intimate feeling because of Sones lyrics detailing a struggle between him and his partner and how they are on their last try. The thumping bassline and synth in the back along with the middle stretch of the song add to the downing mood but in the end there is a feeling of hope for the two lovers as the pianos start to become more upbeat and the song ends.
Fourth up is "I Need You More" which features a vocal sample throughout repeating the title of the song over and over. This one again features ATTLAS's signature minimal sound and gives the listener a feeling of self-reflection, thinking about the people they care most about in life and those who they really need around them. It seems like it could be a follow-up to "Colors" but that is just my own speculation.
Last but not least is "Avenue Road" which features lofty guitar rifts to open the track and shows his mastery of the use of live instruments in his song. Again he uses a repeated vocal sample but this time it is much more muffled and hard to make out exactly what is being said but it gives the song a nice ambience. This one makes a perfect closing track as it feels as if you are on the tail-end of a long journey undertaken alone and as you are nearing the end, solemnly reflecting on the times you had while walking along that long road.
Bloom is available for purchase now via Mau5trap. The story told in this EP is one of solemness but also hope and love. You can feel the comforts of winter changing into the more intense summer months as each track goes by and can sense what ATTLAS is trying to tell through the EP.
ATTLAS – Bloom EP | Download |
"Follow" ATTLAS: | Facebook | Twitter | Soundcloud |
Comments
comments