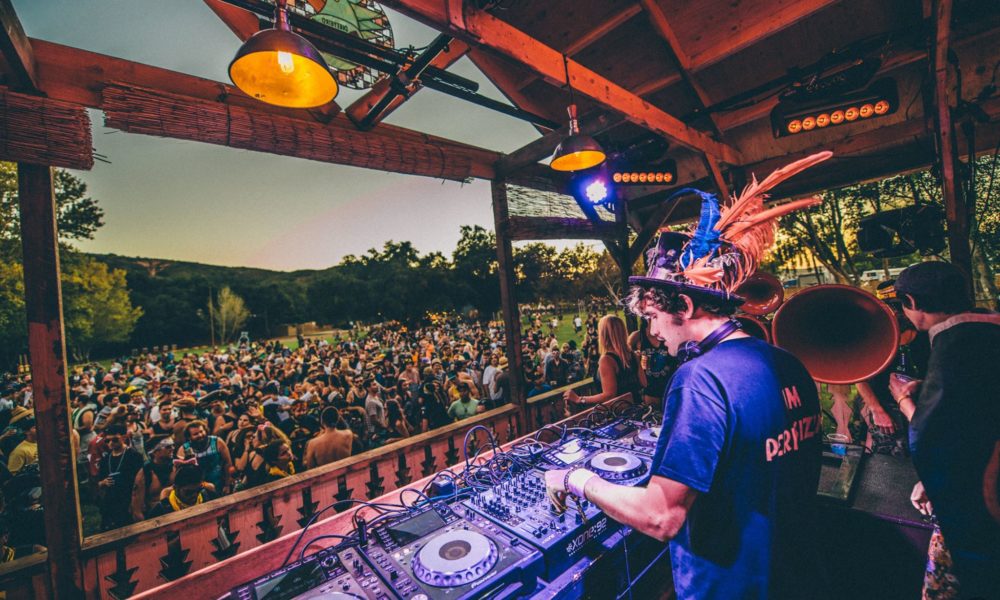 We were stoked about the 2016 DIRTYBIRD campout pretty much right after the first one started. Not sure I've ever had so much FOMO in my life. This festival was at the top of my "must do" list before even seeing the lineup, and now that the lineup has dropped, the excitement has only increased. Today, DIRTYBIRD revealed the phase 1 of the DIRTYBIRD CAMPOUT lineup, for the festival returning to Oak Canyon Park in Silverado, CA. Having just been to this beautiful venue for Woogie Weekend, I can assure you guys it's the perfect home for this type of festival. Green grass (in LA?!?!), a small lake, an abundance of trees and gorgeous rolling hills home to epic sunsets is the landscape that will be surrounding this incredible festival happening October 7-9.
Now on to the artists – Reggie Watts, Machinedrum, Paranoid London (Live), Shiba San, Pezzner, J.Phlip, Marc Houle (Live), Barclay Crenshaw,
German Brigante, Catz n Dogz AND MORE…and that's just phase 1. Tickets are also on sale today so make sure to grab em quick at http://dirtybirdcampout.com/. A stacked lineup like this one in a picturesque venue don't last long!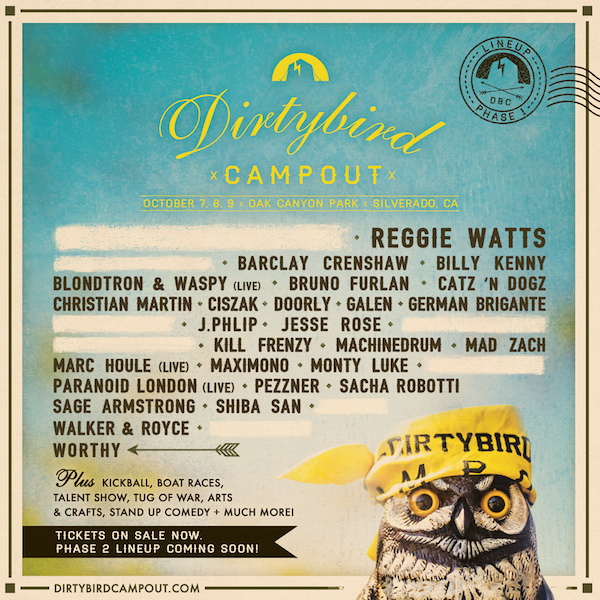 DIRTYBIRD CAMPOUT FULL LINEUP – PHASE ONE (Alphabetical)
Barclay Crenshaw – Billy Kenny – Blondtron (LIVE) – Bruno Furlan – Catz n Dogz- Christian Martin – Ciszak – Doorly – Galen – German Brigante – J.Phlip – Jesse Rose – Kill Frenzy – Machinedrum – Mad Zach – Marc Houle (LIVE) – Maximono – Monty Luke – Paranoid London (LIVE) – Pezzner – Reggie Watts – Sacha Robotti – Sage Armstrong – Shiba San – Walker & Royce – Worthy
Comments
comments