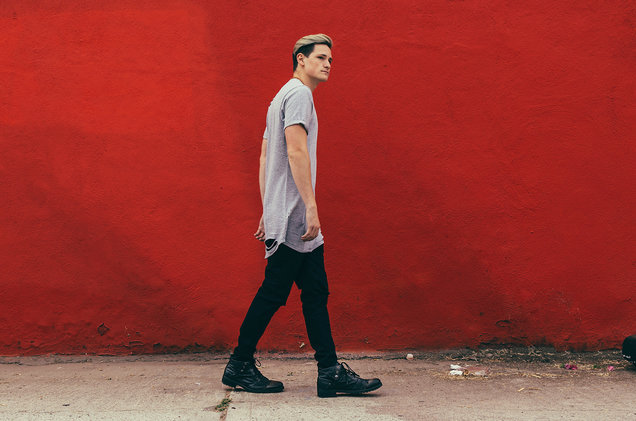 It's only a matter of time until you'll be hearing the smooth-flowing, layered cadences of LA-based artist Cade filtering through speakers everywhere. Getting his start in Tampa, Florida, the producer/songwriter/singer has not yet reached the limelight, but his emotional, new single "Care" has us thinking he won't have to wait too long. Only 19-years-old, Cade has moved his life cross-country to the busy city of Los Angeles, where he now spends all his time writing and producing music. Assisting him in his work is his friend and roommate Trevor Dahl, member of Cheat Code, and together the two artists created "Care" with the intention of setting the stage for Cade's debut EP.
"I worked on this song with my good friend, Trevor Dahl, who you may know from Cheat Codes. I always love working with him, because I feel that we have a very similar mindset when it comes to making music; so we work very well together creatively. I have so much respect for Trevor – both as an artist and as a person. Everything he touches turns to gold." – Cade
"Care" is an attractive, however emotional tune about faulty relationships. Synth-driven with sensible hints of R&B, his new single lures listeners in with powerful lyricism and flawless production. For those of you who live in Los Angeles, you can expect to hear "Care" live at Cade's debut performance on July 7th at El Rey, where he will be the special guest for Ramzoid.
Stream the track below or listen on Spotify/Apple here.
Cade – Care |
"Follow" Cade: | Facebook | Twitter | Soundcloud |
Comments
comments