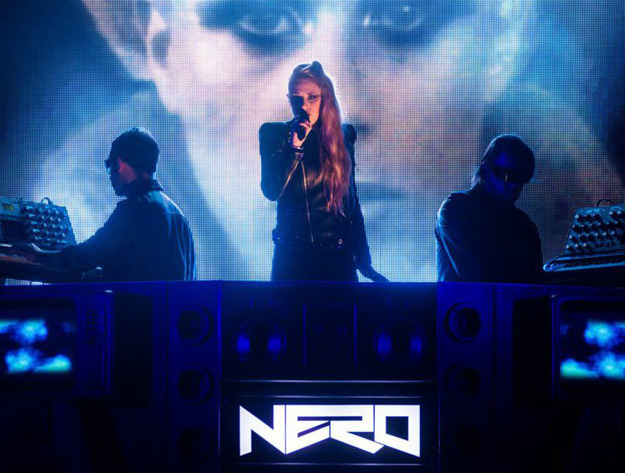 One of dance music's prolific artists, Nero is undoubtedly a name you recognize. Starting off as a duo, Daniel Stephens and Joseph Ray hail from London and met each other from a mutual friend. It wasn't until 2008 when the singer, Alana Watson, started appearing in some of their songs and became a full-time member of the band.
Their first album, Welcome Reality, was released in 2011. Some singles were Promises, Doomsday, Innocence and Crush On You. The remixed Promises with Skrillex and it also won them a Grammy. Their second studio album, Between II Worlds was released last year. Satisfy, The Thrill, Two Minds and Into The Night were some of the tracks in this album. They even got Porter Robinson to give their track The Thrill a fresh new feel.
As for new music for 2016 Nero has been keeping quiet, but you can catch them as they headline the second day of Bass Camp Festival in Lake Tahoe at the Hard Rock Hotel & Casino which takes places on August 6th and 7th.The event will also include Arty, Figure b2b Protohype, Chill Harris, and much more! More information for event can be found at facebook.com/BassCampFest.
Also check out this video which talks more about all the acts on day 2, including Nero!

Comments
comments