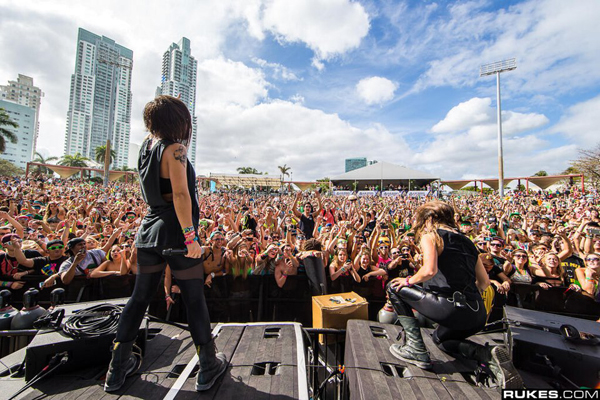 Krewella, what more is there to say about the duo out of Chicago made up by sisters Yasmine and Jahan Yousef. The resume speaks for itself when it comes to Krewella – a long discography, tours across the globe, major festival performances, sold out venues, and hits after hits in the past few years. Recently releasing their "Ammunition" EP along with their collaboration with the Pegboard Nerds & NGHTMRE, the sisters are preparing to get back on the road which includes their performance at the Bass Camp Festival next month.
In addition to their performance at Bass Camp Festival, the sisters will be embarking on their "Sweatbox" tour starting in September which will consist of only small and intimate venues to create a more personal connection with their fans.
2016 will be a great year for Krewella. You can catch Krewella as they headline the Bass Camp Festival in Lake Tahoe at the Hard Rock Hotel & Casino which takes places on August 6th and 7th.The event will also include headlining act Nero, Hermitude, Borgeous, and much more! More information for event can be found at facebook.com/BassCampFest.

Comments
comments