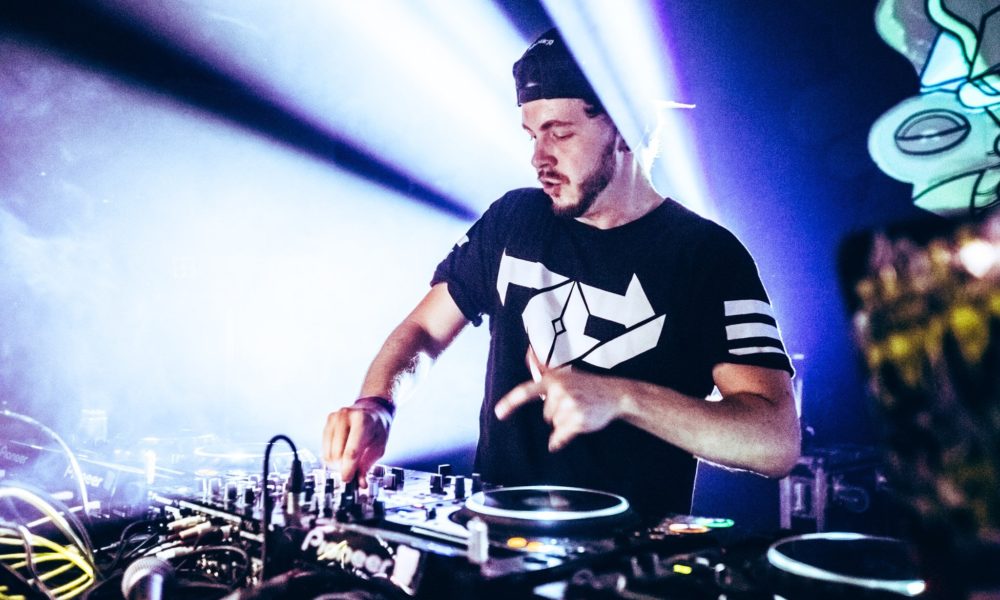 We've been following our Australian friend PhaseOne for quite some time now here at TSS and after what seems like an eternity, he will finally be making his way to the United States next month!
In addition to this news regarding this American debut, he also has a new tune dropping July 8th via Firepower Records. With all this going on, it only seemed right that we sat down to chat with the bass music mastermind to see what else he has in store for the near future.
PhaseOne – UFO | Download |
TSS: First off, congratulations on receiving your visa allowing you to tour in the United States. How does it feel to finally get this done?
PhaseOne: Thanks a lot! It feels amazing! It's been a long time in the works but its finally all come together. I've never been to the States, so I'm super excited that my first time going is because of my music and having the pleasure of playing 15 shows across the continent.
TSS: Are you excited to see what the bassheads stateside are all about?
PhaseOne: Judging from all the videos I've seen online from all my friends/artists I think its going to be a treat! I've basically targeted my marketing at the US for the past 2 years and I can safely say that thats where the majority of my fan base lies. So I think this is going to be a tour to remember!
TSS: Electronic dance music is flourishing here in the US while the Australian government has recently cracked down on the dance/nightlight culture in Sydney, how do you feel about the situation? Have you personally noticed any changes in Australian nightlife prior to the government getting involved?
PhaseOne: It is very sad to see! The nightlife has struggled immensely as a whole in Sydney due to the lock out laws that were enforced! For Bass Music there are a few clubs & events which are still booking international bass acts, such as Chinese Laundry & Distortion, which are always a good time. I consider them part of the roots of my electronic musical career, so shout out to them!
Sadly, the 'lock-out' laws have forced many events and venues to shut down. BUT we still manage to pull off some decent shows despite of all that, which really shows the dedication and it's amazing that we've kept that drive, where dubstep has turned almost non-existent in other parts of the world. Thankfully the rest of the country hasn't been as affected by the government, so I personally haven't been too affected by the changes in Sydney as I play all across the nation and O/S. But it's still sad to see, Sydney is my home town and I have lots of friends that are struggling from the changes.
TSS: On a lighter note, "UFO" drops July 8th via Firepower Records. What's it like being a part of the Firepower family and how did this track come together?
PhaseOne: Firepower have taken good care of me since I signed my first EP with them back in 2014. The team have taken me under their wing and really propelled me in the right direction, especially opening up the US bass music market to me, which has really paid off due to how huge the scene is over there. So I'm really looking forward to finally getting over there and meeting the team properly this August.
TSS: Who or what introduced you to the world of bass music?
PhaseOne: Coming from a metal/rock background, the first thing that pulled me in (having previous minimal electronic music knowledge) was the loudness and aggressiveness of Dubstep. I started seeing a bunch of my friends posting UKF videos online and finally decided to check it out. And immediately I was hooked.
TSS: You've been a part of the bass community since 2013, what changes have you noticed when it comes to production since first emerging onto the scene?
PhaseOne: I guess back in the 'golden days' of Dubstep 2010-2012 there was a bit less emphasis on production quality, as in everything was so raw (in a totally good way) people cared more about the energy, feeling and dirtiness of a track. Nowadays, everyone is so picky and critical about everything, especially the production value. Through the evolution of the genre it's gotten more and more competitive as there are so many insane producers coming out with the most ridiculous tunes making it super hard to try and make something thats unique and 'stand-out'. But I'm excited to see where it evolves to next!
TSS: Do you have anything to say to those you claim "dubstep is dead"?
PhaseOne: To everyone saying dubstep is dead: I think it is very area/region specific.. I've been to places in the world where there is no dubstep scene at all, where in fact it's basically "uncool" to like dubstep, so your opinion is actually valid as you might be from one of these areas or just not enjoy the genre and that's ok too. Sure the genre had its spotlight and has gone back to being more "underground" (where it belongs in my opinion) but I guarantee you there are places where people live & breath dubstep with events selling out 1000+ capacity shows. This is my personal experience anyway, and I can tell you it's very much alive and strong!
TSS: What does PhaseOne have in store for the rest of 2016?
PhaseOne: My main focus at the moment is this US tour, I'm going to get in the studio with as many people I can when I'm over there and get a bunch of collaborations on my belt. Upon returning from the states I plan to release an EP and tour Australia/NZ & hopefully Europe again before the end of the year.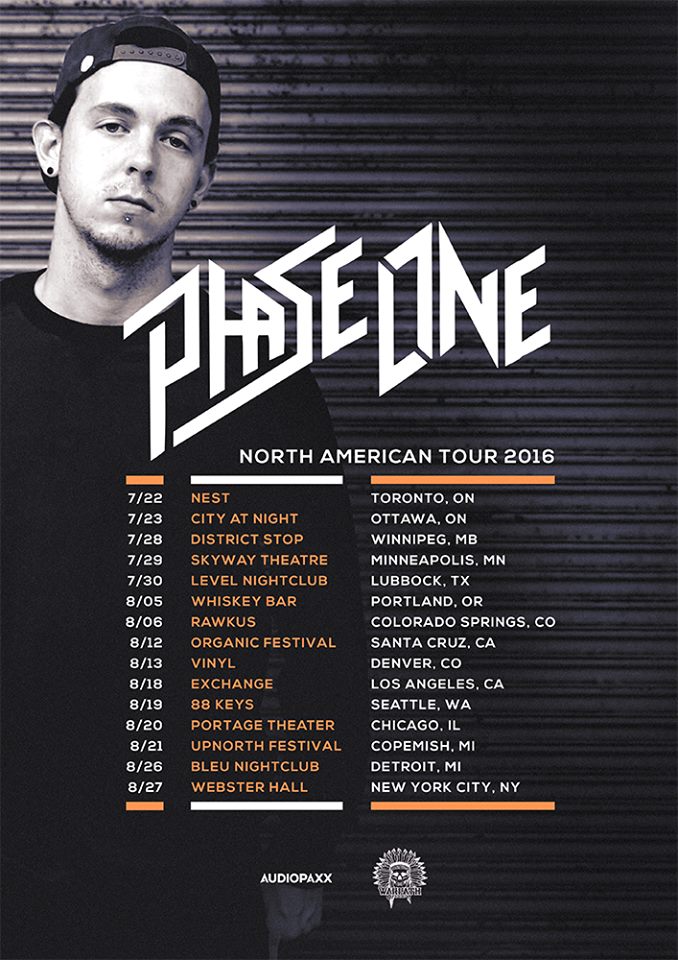 "Follow" PhaseOne: | Facebook | Twitter | Soundcloud |
Comments
comments