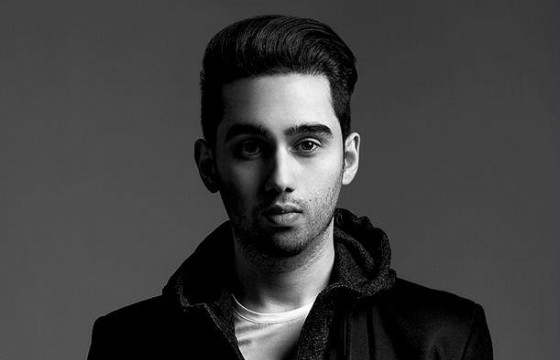 This past weekend I received a friend request on Facebook. I clicked on the profile to see who was it. Turns out it was the personal profile of Swiss DJ/Producer Askery. He wanted to thank me on my post about his collab with Gregori Klosman (link is here) that I did back in February. Long story short, I got to ask him some questions and here are his answers!
TSS: Your previous productions were some groovy, bass heavy tunes but this time around you produced something more melodic and simple. Can you tell me a bit about how you got the idea for Castle?
Askery: It all started last year when I was looking for some songwriters and singers for one of my previous tracks called 'Float Alone'. The New York based studio I'm working with along with Jax originally came up with the vocals of 'Castle' on the 'Float Alone' instrumental.
From the first listen, I totally fell in love with the melody and the story of the track but I had the strange feeling the instrumental didn't suit the vocals that well, so I decided to create another one that fitted the story and the vibe of the track.
TSS: As you mentioned to me, Jax was a contestant in American Idol. How did she come about when you were looking for a vocalist for the track? Why her and not someone else?
Askery: At that time, she wasn't on Amercian Idol. She was co-working with The Emergence studio, the one I'm collaborating with. I sent the previous instrumental (Float Alone) to my friends there and they then connected me with Jax. We met and worked on the record via Skype.
I immediately loved the quirky voice of Jax and her singing on 'Castle'. There was so much emotion and originality that it was so natural to keep her version and not look for someone else. She was the very perfect singer for this track.
TSS: What are some of your favorite tracks of 2016? How about artists?
Askery: Wow, there are so many. My favorite tracks this year are 'In The Morning' (the Kaskade and Zhu version), 'Forget It' by Getter & Olive Tree, 'Broken Record' by Soysauce & Joni Fatora, 'Better' by Mija & Vindata and many more! Artists: I really like ZHU's atmosphere but also artists such as Mija, RÜFÜS, Mura Masa and many more of course. These are just the first names that come to my mind.
TSS: Do you have some upcoming releases that you can reveal?
Askery: I have 2 upcoming releases: Another record with Armada Music soon. And the other one is a collaboration… but I can't reveal it yet
TSS: Do you have anything else planned for the year, producing and DJ wise?
Askery: I have a bunch of new tracks that I am finishing right now… So I'm really often in studio. DJ wise, I have gigs in Switzerland (Lugano and Lausanne), Italy (Milan) and on September 19th, catch me at Ushuaia in Ibiza for the closing of NERVONation.
"Follow" Askery: | Facebook | Twitter | Soundcloud |
Comments
comments